It's Turnover Time for Sales
The ends of the calendar year and fiscal year are when high-performing sales reps consider whether they want to move to a new company
Managers have a direct ability to influence sales reps' loyalty
Sales enablement should take steps to operationalize tactics for high-performing rep retention
The end of the calendar year and the end of the corporate fiscal year are dicey times for B2B sales rep retention. While high-performing reps are busy closing deals, reaching for commission accelerators or laying the foundation for next year's success, others will go home during the holidays and think about how much money they made (or didn't make), how much they're going to make in the next year, and whether it's time to make a move. If they think a change can benefit them, December is when they're mostly likely to start seriously looking.
Benchmark data by SiriusDecisions indicates that the top reasons high-performing sales reps leave are insufficient compensation (89 percent of reps), incompetency or lack of connection with leadership (60 to 80 percent), and concerns about the company's ability to meet market needs (73 to 78 percent). Let's take a look at what sales managers and their enablement sidekicks can do to help combat the retention issue.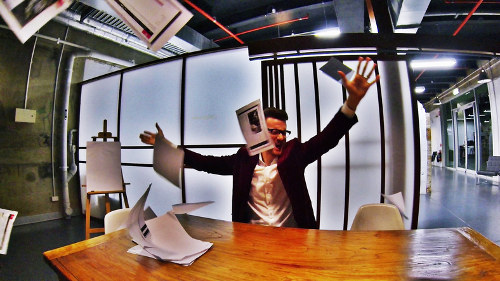 Regarding compensation, sales reps look at a plan's compensation structure and they assess if their quota and territory assignments are fair and within the company's ability to consistently deliver. These are absolutely critical elements to retaining reps. If they are in place and a rep isn't performing or making his or her number, then turnover is not a bad thing – and perhaps you even want to nudge out these reps proactively. In this case, sales enablement should be working with sales leadership and HR to initiate a continuous recruiting process.
As for the reps you want to keep – these represent your top performers, along with any moderate performers with high potential. You want to ensure they feel confident in their ability to make money, that they are valued by sales leadership and that the company has plans to meet the needs of the market in the coming year. Here are some proven ideas to support this effort:
Show them the future money. Sales managers should take the time to review the funnel and plan for the next year, paying attention to specific deals and how they can help them make their number. Saying "next year should be a good year for you because of xyz" is always good to plant in the mind of a high performer before the end of December.
Show your appreciation. Sales managers should send a heartfelt note highlighting the actions the rep took to make great things happen. Thank the rep for his or her performance and contribution and mention at least one specific thing that he or she has done throughout the year. It's important to make a strong personal connection here.
Recognize them publicly. Outside of a solid, achievable compensation plan and a good portfolio of products and services, reps want to be recognized. Interview them for an internal newsletter article on best practices. Pay for an advertisement in the local paper, congratulating them on making the winner's circle. Invite them to speak on webinars or corporate-wide all-hands calls. Consider a quarterly event where top performers are recognized and the sales team is asked to select the best reps in various categories (e.g. competitive win, new logo win, new product win). Small rewards (e.g. gift cards) from a manager – given out in front of an audience – are a nice touch, too.
Develop their skills. Work with sales managers to create a growth development plan to include training, tools or special projects. Projects could include working on a business strategy team where reps can interact with company executives, or mentoring other reps so they can develop coaching skills.
Entice them with the future. During the next few weeks, communicate the cool things coming next year (e.g. new products, entry into new markets). Additionally, include new sales support processes, tools or team members. Send a calendar of key dates or invitations for next year (e.g. achiever's club, training sessions, new product launches).
High-performing reps are the fuel of any sales engine. SiriusDecisions' research indicates that 45 percent of B2B sales organizations report annual rep turnover rates higher than 30 percent, which can seriously hurt productivity. Sales enablement can take a leading role in operationalizing rep retention efforts to reduce this impact.
For more on this topic and related content, Join us at the 2017 SiriusDecisions Summit. I'll be presenting on "Sales Enablement Functional Design: One Size Never Fits All." Learn more about the event here.
Categories