Loyalty, Hustle, and … Vanilla-Scented T-Shirt Packaging? The Johnny Cupcakes Playbook for Business Success
From selling practical-joke supplies to his high-school classmates to running a wildly popular clothing business, Johnny Cupcakes has always had a knack for giving his customers what they want
During his talk at the SiriusDecisions Summit, the entrepreneur told his fascinating life story and offered his principles of success
A similar focus on brand loyalty, continuous creativity, and strategic collaboration can help any B2B business thrive
Johnny Earle, also known as Johnny Cupcakes, began surprising and delighting his customers when he was just 8 years old. As a self-taught magician, the budding entrepreneur performed tricks on the local birthday party circuit and soon began raking in cash.
With 16 businesses founded by age 16, it was clear that Earle had already mastered many critical business skills before graduating from high school. Years later, that natural proficiency would help catapult his quirky Johnny Cupcakes clothing business to impressive revenue heights — a business success story he recounted for attendees in a lively keynote.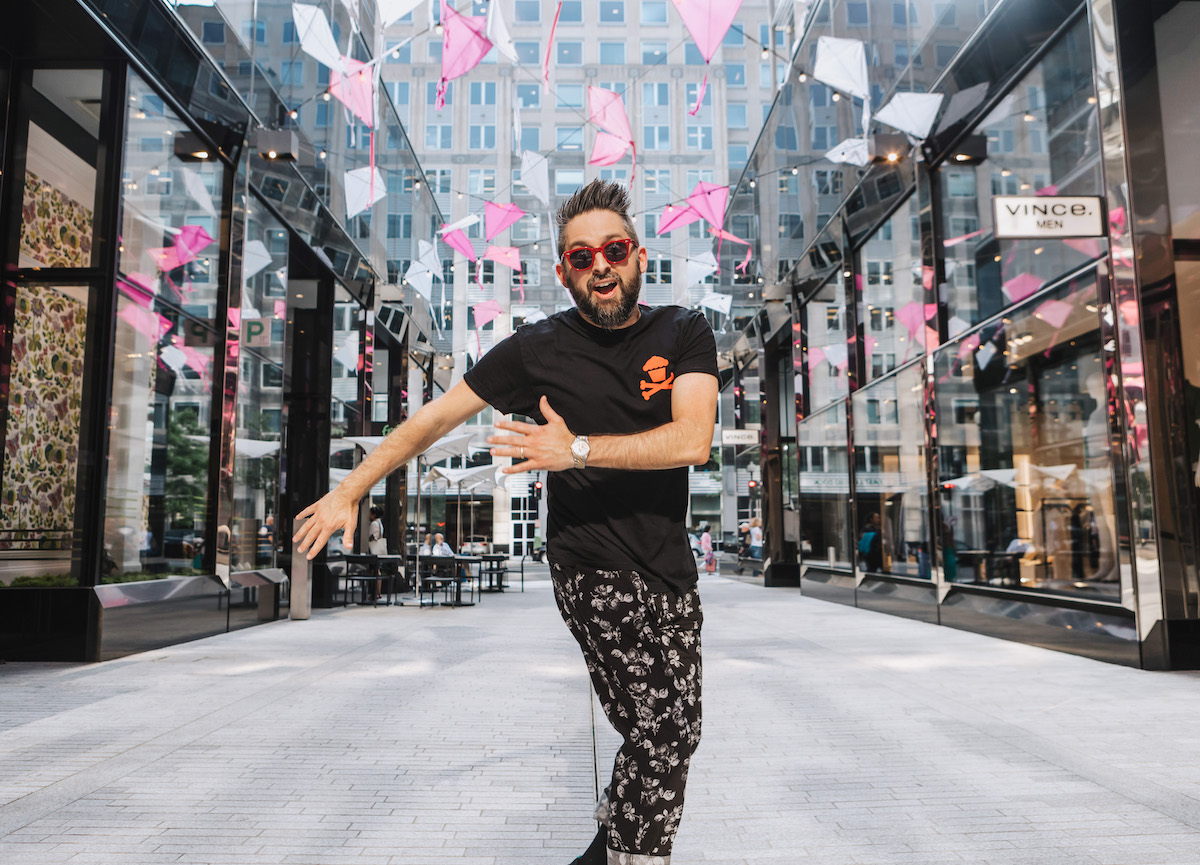 Everyone has brilliant ideas, but many people are afraid of failing," Earle said. His own Johnny Cupcakes business idea — packaging cupcake-themed branded T-shirts in elaborate souvenir containers and selling them in immersive oven-filled shops — found success because of its uniqueness. The company's enthusiastic commitment to the faux-bakery concept, with countless new product releases and meticulous attention to detail, has fostered strong brand loyalty. Devotees often camp outside the stores for days to get their hands on new limited-edition merchandise.
The Johnny Cupcakes story, which includes everything from a stint in a hardcore metal band to trademarking the phrase "Cake Dealer," might seem far away from a B2B organization focused on selling cloud solutions rather than a Simpsons-themed T-shirt infused with a fake vanilla scent.
But as Earle explained, some lessons apply anywhere. "If I can do this with something as weird as cupcakes on T-shirts, you can do this with anything," he told Summit delegates, offering several universal tips for driving business and delighting your customers:
Collaborate with the right people. Johnny Cupcakes isn't just standard logo T-shirts: Through a steady flow of brand partnerships and other collaborations, buyers also have been able to get everything from hair pomade and vintage-style watches to apparel featuring nostalgic pop culture favorites like Teenage Mutant Ninja Turtles and Power Rangers. "People thrive on new experiences," Earle said. Partnerships and collaborations not only keep the product line fresh, but also allow an organization to reach new universes of buyers.
React, reinvent, and reinvest. Even as a teenager, Earle never wavered on earning money, drawing lessons from each of his businesses and rapidly pivoting when a new buyer need appeared or a problem developed with an existing business. Perhaps most memorably, an early venture selling practical-joke items came to a dramatic halt when a customer's itching-powder victim sustained serious skin damage and Earle faced punishment at school. He quickly switched to reselling bulk candy, followed by Tupperware, handmade pins, fleece scarves, and other wares. "Always take the money and put it back in your brand," he said.
Get feedback and use it to grow. Despite best efforts, criticism of any company and its products is inevitable. Earle recommended not only listening to detractors, but also proactively surveying all customers through social media or other channels. "Don't be afraid of brutal honesty," he said. "It will only help you get better."
Create a memorable experience that encourages sharing. "When you come up with a logo that gets people talking and curious, you know you're doing something right," Earle said. Although these basic branding elements are important, adding more dimensions to the customer experience really sets a company apart. Does the average B2B organization need to set up a store on Boston's Newbury Street with giant pastel ovens or sell tubes of fake vanilla frosting? Probably not, but in the era of social media and word-of-mouth marketing, creativity and attention to detail prompt customers to remember the brand and talk about it with others long after the purchase, encouraging natural advocacy.
Treat customers (and everyone else) with respect and gratitude. Finally, no matter the size of the organization or the number of buyers involved in a transaction, remember that people are involved any purchase. The building blocks of listening, developing trust, and creating a community never go out of style. "Forget B2B or B2C," Earle said. "It's all H2H. Human to human."
Categories