Let's Make Data Dance At Forrester's Data Strategy & Insights 2018 Forum
Join us in Orlando on December 4, 2018 for Forrester's first-ever Data Strategy & Insights 2018 Forum. We are super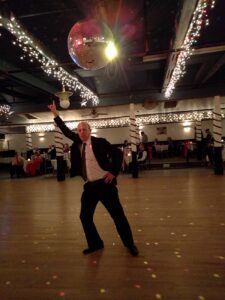 excited to bring you razor-sharp focus to the power of data, analytics, and machine learning.
Back to dancing, because that is our conference theme — "Insights To Action: For Real This Time." Data is too often a wallflower. It's time to get up on the dance floor. In short, our theme means this: An enterprise's data strategy should be an action strategy. That means prioritizing, funding, and executing on projects based on business outcomes rather than merely "interesting" insights. We'll show you how at the Forum.
We have a smart mix of customer presentations from great brands, including L.L.Bean, General Motors, TD Bank Group, and more. And of course, we have your Forrester analyst team, with deep-dive sessions that are designed to convey to you the latest thinking, best practices, and technology to accelerate the arc from data to action.
Of course, I'll be there too, with a focus on using machine learning to infuse learning-loop intelligence into your enterprise applications.
See you in Orlando. For more information about the Data Strategy & Insights 2018 Forum or to register, click here.