Mailbox Meets Mobile: Pitney Bowes' Dual Strategy
Do physical mailings still have a place in today's marketing environment?
Nat Cooper from Pitney Bowes explains his dual-tactic method
Data matching technology is critical to mobile marketing
In the era of avid smartphone usage and an increasingly digital B2B buyer's journey, is sending physical mail still a worthwhile marketing tactic? How can it be optimized?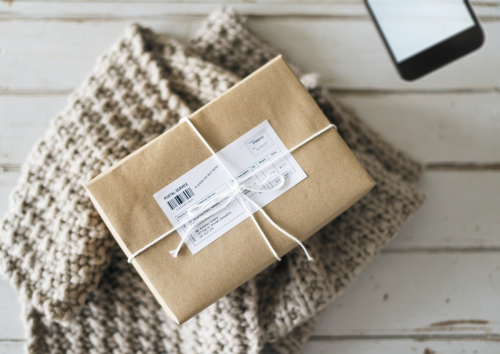 "We had heard from our clients that mail has become a less responsive channel than it historically was – that people are not responding, converting and engaging with direct mail in the same numbers," says Nat Cooper, enterprise solution principal at Pitney Bowes. "Some thought that digital, real-time interactive channels had eclipsed mail's role with prospects and clients."
Indeed, Nat and his team acknowledged that regardless of each buyer's age and other demographic factors, mobile is the preferred channel. However, they also believed that physically holding a piece of mail provokes a memorable, emotional reaction that cannot be duplicated in the digital world – a visceral micro-moment.
To capture the benefits of digital and physical content, Pitney Bowes sought to design a unique dual-pronged approach that starts with highly targeted mobile ads delivered to buyers, followed by the arrival of the physical piece of mail one to two weeks later.
"By merging a more traditional channel like direct mail with a more modern channel like mobile, we could establish brand memory, awareness and affinity," Nat explains. "We could create a better experience at the mailbox when the person receives the mail, improving the overall brand perception."
While email or traditional Web display ads might also initially seem like an attractive option to pair with direct mail, they are not targeted enough, according to Nat. "They don't get the level of engagement that you often think they do," he says. Email clickthrough rates, for example, typically average 0.05 percent; mobile clickthrough rates average 0.45 percent.
Executing the mailbox-meets-mobile marketing strategy required a good deal of behind-the-scenes data work. Nat and his team worked with a mobile advertising vendor specializing in creating custom audiences for advertisers to match buyers' mobile device IDs to their physical addresses.
"The matching exercise was make-or-break," he recalls. "If we could hypothetically match only 50 percent of our audience, then we would have a limited ability to impact that audience." Fortunately, the chosen vendor was able to match between 65 percent and 85 percent of buyers, whereas other providers could not reach even 20 percent.
While vendor selection hinged on data-matching performance, Nat adds that shared goals and perspectives are also critical for this type of partnership. "The company that we landed on is a good cultural fit," he says. "They value the relationship rather than the transaction, and they are protective of what we are doing and not looking to scale this beyond what makes sense."
The effort has already shown great results. For a tabletop metering device historically sold solely through direct mail, Pitney Bowes continued to send four physical mailings annually to a control group – the response rate measured 0.07 percent. The other half of the audience began receiving two carefully timed mobile touch elements in addition to the direct mail pieces. Within this group, the response rate to the physical mailing doubled to 0.14 percent – at an added campaign cost of just 7 percent.
With those impressive numbers, other organizations might be tempted to immediately run out and duplicate the mailbox-meets-mobile strategy. While Nat sees great promise in this approach, he cautions that not all media and platforms are the same. Organizations must avoid leaping into anything labeled "digital" just because it seems to match today's marketing approaches.
"Your first step has to be understanding your customer journey," he says. "Where do your best clients tend to go? That is where you deliver the media."
Categories