Marketo to Be Acquired by Vista Equity Partners
Marketo has entered into a definitive agreement to be acquired by a private equity firm, Vista Equity Partners, for approximately $1.79 billion
Marketo will remain in San Mateo with its plans for Project Orion and product innovation intact
SiriusDecisions believes this acquisition will be a win for Marketo customers and a likely win for Marketo prospects
Marketo, Inc., a provider of B2B marketing automation platform (MAP) solutions, announced this week that it has entered into a definitive agreement to be acquired by Vista Equity Partners ("Vista"), a private equity firm focused on investments in software, data and technology-enabled businesses, for approximately $1.79 billion.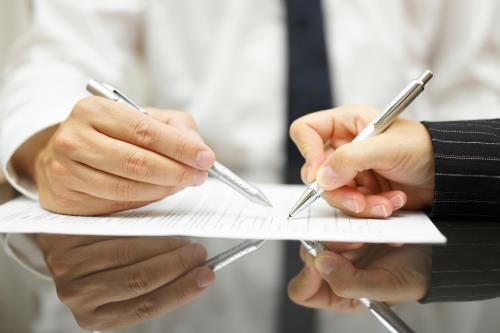 So, what does this mean for the key stakeholders?
For Marketo customers – change is inevitable. Private equity firms are known for assessing the assets they have acquired and quickly making the necessary changes for a path to profitability. Although changes in staffing and processes are likely, we believe the transition will be easier for Marketo customers as compared to the customers of other MAP providers that have been acquired. Unlike other players being acquired by larger marketing clouds, Marketo may not lose its brand or experience acquisition pains. As referenced in our SiriusView coverage of MAPs, these pains can include technical support changes, customer communication approaches to pricing and features, and changes to the management of the customer community.
For prospective Marketo customers – this is likely a win. Marketo will receive an infusion of guidance and possibly new leadership and talent to give its platform the overhaul it needs and deserves. We expect these resources, coupled with Marketo's previously announced Project Orion (enhancing its data architecture, UI and integration of the RTP product with the MAP engine), will bring the platform to a new level of usability and power to compete with newer or recently updated MAPs.
For the Marketo team – this is a definite win. Today, MAP is a crowded space. It must be difficult for Marketo to compete with other MAP sales teams for the largest of enterprise deals with no marketing cloud. There are other marketing clouds aggressively selling their vision to the mid-market. And, there are plenty of cheaper, easier MAP tools for the smallest MAP buyers. Vista may provide Marketo with the backing it needs to go confidently into the future. This could come in the form of financial help, new board members and strategic advisors, as well as guidance based on experience with other brands in the space.
For Vista Equity Partners – is it building its own cloud? Vista also owns Lanyon, a leading provider of cloud-based software for managing corporate meetings, events and travel programs. In April 2016, Vista announced a similar definitive agreement to acquire Cvent, another cloud-based enterprise event management company. In addition to two brand-name event platforms, Vista already owns Return Path, a company many in the MAP space may recognize for its email optimization and email security solutions for enterprises. Vista does quite a bit of consulting, so it may want a suite of products that it can depend on for its clients. Perhaps in the longer term, Vista might be looking to create a full marketing cloud. Possible future acquisitions could include Web content management (WCM), digital asset management (DAM), marketing resource management (MRM) or predictive analytics.
For Microsoft and SAP – this is a missed opportunity, but not surprising. Rumor has it that both of these vendors had already passed on Eloqua before the Oracle acquisition. For Marketo, they were suspects – but maybe just because they had yet to make a major acquisition in the space. Both currently have products for marketing automation, and they're banking on their brands to propel them further in this space. The missed opportunity here for Microsoft and SAP was the Marketo community – the Marketing Nation is a goldmine of more than 40,000 users/fanatics. Although Microsoft and SAP have more business users, they don't (today) have the mindshare of the traditional MAP user community.
The bottom line? Coming off the heels of the 11th annual SiriusDecisions Summit, where everyone was talking about predictive analytics, content marketing and account-based marketing solutions, there's been chatter that MAP is no longer the center of the universe for B2B marketers. This announcement is an indicator that marketing automation is certainly not on the decline. We expect Marketo customers will benefit from the long-term investments made to the platform. MAP buyers still have choice in the market. However, the long-term benefits of remaining independent of a marketing cloud have us wondering what the future really holds for Marketo.
This blog post was co-authored by Jen Horton, senior research director of SiriusDecisions' Demand Creation Strategies service.
Categories