Forty Percent of Budget Spend and You Still Can't Measure Event Success?
Executives are demanding proof of ROI due to the significant cost required to execute in-person events
Marketers provide a credible account of an event's total value by connecting measurement fundamentals to event goals
Different metrics may be required to produce relevant event reports that are tailored to different audiences
If I asked you to picture a library, what image would come to mind? The types of libraries around the world – from local small-town branches to huge city and university libraries – are varied and their uses are many. In-person marketing events are similarly diverse; they can range from small breakfast meetings to large multi-day user conferences. With B2B companies spending up to 40 percent of their budgets on events, it's clear they're also expensive to attend or host. So, not surprisingly, marketing executives want to know the ROI these events provide the organization.
Unfortunately, relevant reporting is usually limited to the number of leads generated at the event – the equivalent of proving the value of all libraries by merely counting how many books were loaned out. B2B marketers are searching for a way to measure the performance of in-person events that tells the whole story.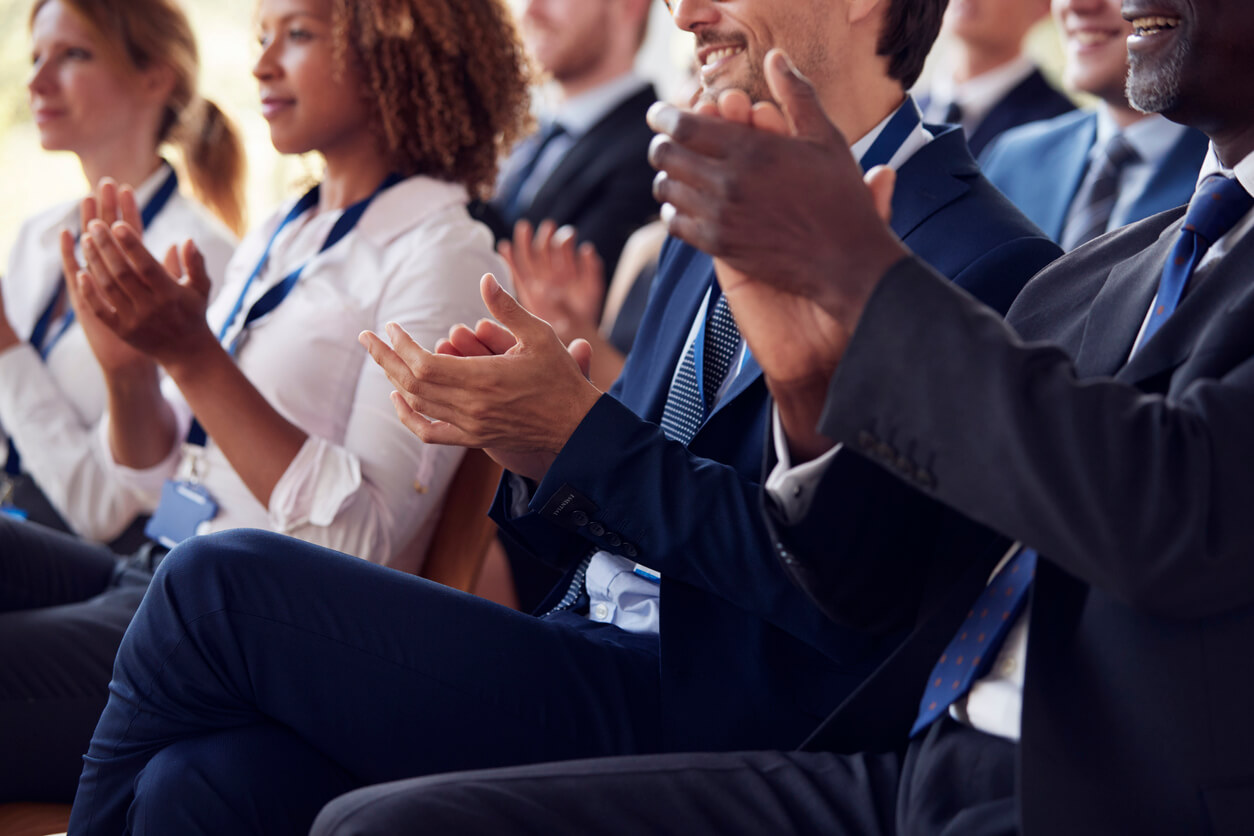 At this year's Summit in Austin, Texas, Cheri Keith and I will be tackling this problem head on during our presentation "40% of Budget and What Do I Get: Event Success in the Digital Age." We will demonstrate a three-step process that combines in-person event core principles with performance measurement fundamentals to produce effective and comprehensive event reporting. Underpinning this entire process is the requirement to deploy an effective event technology stack, which Cheri will discuss in an upcoming blog post.
So, without giving the game away before Summit, let's look at the three steps in a little more detail:
Step One: Assign In-Person Event Goals and Objectives
Goals and objectives should form the basis for event investment decisions, and measurement against these objectives should verify the event's success or failure. The following core principles must be agreed upon:
Event types. Marketers must understand the characteristics of various types of events, then match each event type to a target buyer persona's preferred delivery mechanisms. This understanding enables marketers to choose events that serve specific objectives.
Event positioning. To ensure goal alignment and coordinated budget investment, position events within a broader campaign and program context. Classify events according to the four program families: reputation, demand generation, sales enablement and market intelligence.
Event goals and objectives. For each program, describe the goals for each audience touched by the event (e.g. customers, prospects, partners, influencers). Set agreed-upon time parameters for achieving event goals, including attributable post-event activities.
Out-of-campaign events. Although this is uncommon, events may fall outside the purview of a wider campaign. There are large, high-budget events that can be classed as standalone activities.
Step Two: Understand Measurement Fundamentals
Good marketing measurement tells a story by showing what happened and why, comparing results to expectations, and revealing what needs to be fixed. Marketing teams can use the SiriusDecisions Metrics Spectrum to select the metric categories that should be used in reporting. The spectrum consists of four metric classes: activity metrics (actions taken), output metrics (results from the actions taken), impact metrics (the outputs' effects on business goals) and readiness metrics (indications of the organization's capability to perform). Activity and output metrics are the most important classes for measuring the success of individual events.
Step Three: Select Appropriate Metrics
By using a series of metrics, marketers can provide leaders with a complete story of the event's value by program family.
Reputation. Use three components to measure reputation: awareness (the degree to which a defined audience knows that the organization exists), perception (how the audience feels about the organization and the accuracy of that perception) and preference (the audience's willingness to engage and do business with the company to solve for a particular need).

It's unusual for a single event to have a significant impact on reputation. However, collect data to reflect the ongoing activity that contributes to reputation efforts over time. This provides insight into the ROI from event budget spend.
Demand generation. The most commonly used event metrics focus on a company's efforts to activate, validate and accelerate demand as a direct result of the event. Within this program family, select metrics that allow a granular view of demand generation success. Rather than simply counting the leads generated, determine the quality of each lead and segment them in line with each stage of the company's lead management process.
Sales enablement. In-person events provide ideal vehicles for direct support of sales teams seeking to meet new prospects, push existing opportunities toward close, or engage with customers in a neutral setting. Event reporting must reflect the value provided by these efforts. Use a combination of activity and output metrics to tell the story of sales engagement, along with any increase in opportunity velocity and deal size.
Market intelligence. Competitive and market insight gained during an event often provides context for current and future campaign development. During the pre-event preparation phase, identify the opportunity for intelligence gathering, and set goals and actions designed to achieve success. Select the metrics to highlight this effort within the overall event performance report.
Effective event reporting is vital to justifying total event spend and is a key input for persona-based campaigns. Marketing must develop an approach to measuring and communicating event success that demonstrates why events are critical to achieving campaign objectives.
We hope you will be able to join us at Summit as we explore this process more deeply and provide our examples of the metrics we would recommend!
Categories