Moonshots Hit Close To Home: Plant-Based Meats Are No Longer Mission Impossible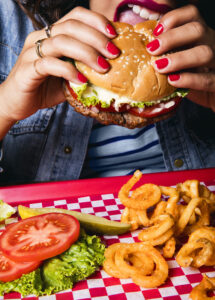 Six months ago, it was a moonshot; now it's much closer to home. Plant-based meats have gone mainstream at the speed of light.
Back in December 2018, Forrester identified plant-based meat alternatives from startups like Impossible Foods and Beyond Meat as a "moonshot" — a disruptive idea that would address customer needs emerging in the next three to 10 years. After a lukewarm IPO of $25 per share in early May, Beyond Meat has been one of the hottest stocks in the world, topping out at a sizzling $200 a share and even now still in the stratosphere at $150. Burger King recently hopped on board, launching its meatless "Impossible Whopper" in partnership with Impossible Foods. Sales were out of this world. In St. Louis, participating restaurants outpaced BK's national foot traffic average by an impressive 18.5%.
More Than 
Meats
The
 Eye
Why has the market for meat alternatives taken off so quickly? For starters, they appeal to a broad audience. Beyond Meat CEO Ethan Brown gold CNBC's Make It that 93% of who bought its products in grocery stores were also purchasing meat products at the same time, demonstrating its wide appeal beyond the usual suspects for alternative burgers (vegans and vegetarians).
You Are What You Eat
Companies like Beyond Meat and Impossible Foods are capitalizing on rapidly changing sentiments about food. Younger generations (of which I'd like to consider myself one) — Millennials in particular — are paying attention to what they eat, how it could affect their health and the health of the planet, and where it comes from.
With the continuous stream of alarming headlines, people are taking note. Recent studies have linked red meat consumption to a host of different cancers, and daily consumption may increase the risk of heart disease. Red meat may also be responsible for 10 to 40 times as many greenhouse gas emissions as common vegetables and grains.
That isn't going unnoticed. A Nielsen study in 2015 found that almost three-quarters of Millennials were willing to pay more for sustainable food offerings. And 72% of Gen Zers said they would pay more for products and services from companies that were "committed to positive social and environmental impact."
Wow.
Millennial buying habits are almost invariably framed in the negative. Millennials are "killing" the beer industry. Millennials are "killing" canned tuna (allegedly because they don't own can openers, according to one industry executive). Millennials are "killing" cable. The list goes on. But what about the new trends and industries that these buyers help launch? Why bemoan the passing of bad beer when we've enabled craft brewers to flourish? And now we've got beet juice bleeding from our burger buns!
New values and the habits they create will continue to accelerate changes across industries, but the food industry will outpace others. And moonshots will hit close to home.
(Jeremy Vale coauthored this post.)
Categories