NetApp EMEA – Program of the Year Award Winner at EMEA Summit 2016
NetApp achieve a 300% improvement in the Industry Tracker score and a #2 ranking World Wide in Flash solutions
NetApp EMEA succeeded in increase inquiries by 100%, Marketing Qualified leads by 15% all resulting in a staggering 25% increase in Marketing Sourced Pipeline
Success was made possible by the EMEA Demand Centre aligning resources and the adoption of a tried and tested campaign framework for the planning and execution of all marketing activity
Last week, at SiriusDecisions Summit Europe, NetApp EMEA was awarded a SiriusDecisions Program of the Year award in demand creation. The collaboration between sales and marketing within the EMEA region resulted in a multi-touch, multi-country, multi-language and multi-success campaign that improved marketing sourced pipeline by a staggering 25 percent.
NetApp provides software and systems to manage and store an organization's data. Solutions include data storage centers and a flash portfolio that includes hybrid and ultra-high performance arrays. The company is incorporated in the US and had worldwide revenues of $5.5 billion in FY16. Sandrine Rollin, NetApp's EMEA senior marketing manager and head of the EMEA demand center, was approached by the EMEA sales team with a challenge: "We believe that we could sell more, become more dominant in the flash solution arena in EMEA – and we need you to help us prove that we are right and make this happen tomorrow."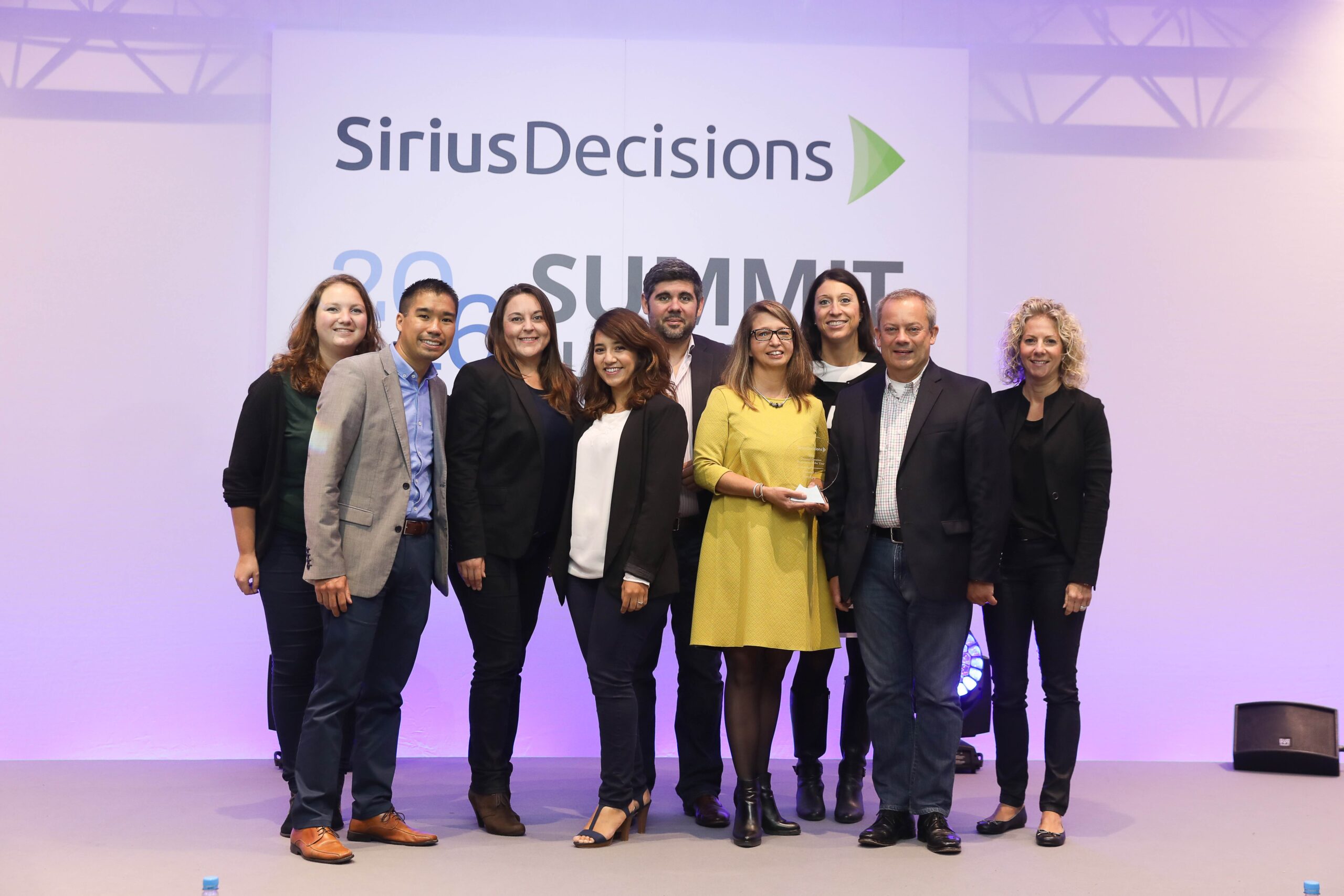 Thanks to collaboration with the sales team and the belief they had in the marketing function – as was made evident by the delivery of the initial budget supplied by sales – Sandrine had the confidence that her team could deliver.
When setting goals, the first was quite easy to articulate – nothing less than a market takeover. NetApp was determined to be the dominant supplier of flash solutions in the EMEA market. Secondly, the campaign was meant to build pipeline to meet revenue targets and be ready to roll out in 18 countries. Sandrine investigated which teams were able to help, needed to be involved or were required: sales, product marketing and local field marketers. The effective interlock of these functions with the EMEA demand center was vital.
Next, Sandrine needed to bring the campaign together and coordinate her thoughts, plans and tactics in a structured and proven approach. The approach she chose was the SiriusDecisions Campaign Framework. The construct recommends that companies look at four key programs: reputation (the building of awareness), demand creation (sourcing and nurturing leads), sales enablement (supporting sales progress opportunities through the pipeline) and market intelligence (building knowledge of targets and audiences) – all residing under the umbrella of a needs-based campaign. NetApp took this structure and applied it to its own campaign.
Reputation. Reputation activity was aligned with the limited efforts the corporate team had already planned, and relied on regionally created aligned content and tactics (e.g. paid social, article seeding actions, content syndication and re-targeting efforts).
Demand creation. These efforts revolved around digital activity, and the organization worked to align inbound and outbound actions. The challenge that so many pan-European campaigns meet of multiple countries and multiple language variants was met head on, and the EMEA demand center team coordinated the efforts across the region to deliver consistent messaging and imagery in all tactic usage.
Sales enablement. Revolved around constant updates. Sales management supported the campaign action right from the start, but the campaign team recognized the need for continued support for all levels of the sales team. A complete range of internally and externally facing activity (e.g. webcasts, newsletters, call guides) was developed in order to nurture and enable the geographically spread sales force.
Market intelligence. To drive an improvement in messaging and focus, the organization gathered market intelligence by surveying customer business challenges. The results drove development of the campaign's second phase.
The campaign was a success – and the alignment of sales and marketing was key. Requirements, belief and trust came together with a common view of the market priority, along with trust that marketing could deliver on its promise. This last item was achieved by the adoption of a tried and tested campaign framework for the planning and execution of all marketing activity. Making it all happen was the EMEA demand center, which aligned resources and provided a constant drumbeat to make sure the marketing sourced pipeline grew and that campaign goals were reached.
NetApp achieved a 100 percent increase in inquiries and a 15 percent increase in marketing qualified leads, resulting in a staggering 25 percent increase in marketing sourced pipeline. Sales had proof that there was indeed a market to target in EMEA – the pipeline was converted by sales, with marketing support to a significant increase in closed business. While the market as a whole was growing annually at 87.4 percent, NetApp's market growth grew by a whopping 235 percent over the same period. With a 300 percent improvement in the industry tracker score and achieving a second-place rank worldwide in flash solutions, market domination is not far away. Many congratulations to Sandrine and all the team at NetApp EMEA.
Categories