New Year's Resolution: Sharpen Your Corporate Message
The corporate message should be helping your company achieve goals across a range of marketing and corporate initiatives – but is it doing its job?
In an effort to play it safe, some organizations use corporate messages are so generic they could apply to nearly any organization – as a result, they provide almost no advantage
The message development process must be rooted in audience understanding, or the message will fail to both resonate and produce any real impact
One of the things I've noticed recently in conversations I've had with marketing and communications leaders is a growing dissatisfaction with the state of their corporate messaging. Many feel as though their corporate message may not be as effective as it could be, and are looking to revitalize it in the new year. (By the way, we'd love to know what your plans are, so please take our short five-question survey. If you respond, we'd be happy to share the results with you, which could be helpful in generating support for your initiative!)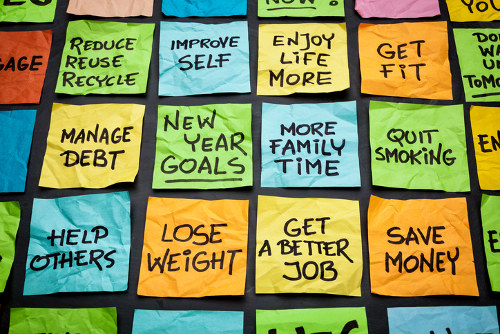 Here a few common struggles that clients are facing with regard to their corporate messaging. Do any of these resonate with you?
It's all about us. Is your corporate message focused exclusively on your company? Its glorious history, cherished cultural values, and of course, dynamic and inspiring leadership? All of these things should be a part of your corporate message – but there must be a balance with audience needs and trends. This is often the result of a message development process that's not rooted in audience understanding.
It's a word salad. Trying to be too many things to too many people (buyers, employees, investors) is the other side of the coin. This inevitably produces a convoluted, buzzword-heavy paragraph containing strings of adjectives (innovative, trusted, leading, state-of-the-art, customer-focused), but very little meaning. Ask yourself this: If the company name were omitted, would anyone be able to identify the company based on the content of your corporate message? If your message could apply to any number of companies, it's not doing its job.
It's outdated. When is the last time you revisited your message? Have market dynamics shifted since then? Has your company evolved significantly due to acquisition or innovation? Has your corporate message become muddled through repeated rounds of small tweaks or inconsistent delivery? While we don't recommend changing the corporate message at the drop of a hat, a periodic evaluation of the message that is holistic in nature is quite healthy, and ensuring corporate consistency is a must.
It's dull. Sometimes in an effort to create a message that appeals to many types of buyers, employees and investors, all of its spark is lost, and you end up with something that approximates lukewarm oatmeal in terms of its ability to excite and provoke. If your message is safe to the point of being soporific, it's time to revisit the message.
If any of these scenarios sound familiar, you may want to put the corporate message on your to-do list for 2017. And while you're at it, mark your calendar for the SiriusDecisions 2017 Summit, May 16-19, where we'll be rolling out a new methodology for corporate messaging based on The SiriusDecisions Messaging Nautilus.
Can't wait until then? Reach out to us and let us know what issues you are facing. We are actively seeking conversations with clients and non-clients on the topic of corporate messaging. And don't forget to take that survey!
Happy New Year and Happy New Message!
Categories