Next-Generation Sales Analytics: Five Considerations for Sales Ops
The market is heavy with vendors offering reporting, next-generation sales analytics, big data and business intelligence solutions
Before you jump to purchase an analytics tool, ask yourself five important questions, including what you want to measure with it
Buy a tool capable of eventually incorporating data from anywhere, inside and outside the company
The market is saturated with vendors offering reporting, next-generation sales analytics, big data and business intelligence solutions. I've been stunned by advancements bringing disparate variables together, performing highly advanced calculations and presenting complex data relationships in simple, intuitive and visually stimulating ways.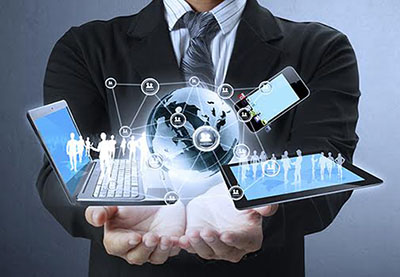 A natural first reaction after a software demonstration is, "Wow! I want that now!" But before you move too fast, ask yourself these five questions:
What do I want to measure with an analytics tool?
Many sales operations organizations find themselves struggling with demands to provide analysis on lagging and current indicators, and they don't have time to focus on strategic leading indicators. An analytics platform should make it easier for you to produce all three types of measures, but if you don't have a firm grasp on the information you need and associated timeframes – stop, you're not ready for a new analytics tool! If you don't know what's important to measure, don't worry: SiriusDecisions did the work for you.
Will this solution get my sales operations team out of spreadsheet hell?
Water seeks the path of least resistance – and so do report creators and data analysts! If creating reports in a new analytics tool is not as easy as doing it in a spreadsheet, you're investing in an expensive reporting solution that will gather the digital equivalent of dust. When you meet with a prospective vendor, be clear about your expectations: the reporting teams must be self-sufficient with the tool. Quick turnaround requests for modifications have to be done in-house, so don't buy a solution where your team needs to go back to the vendor for anything.
Does the solution either manage forecasting or integrate seamlessly with an existing forecasting platform?
Vendors have developed impressive predictive analytics using advanced statistical models to produce organizational forecasts. However, there are problems:
You won't be able to take advantage of the predictive models right off the bat unless you're able to load ample amounts of historical data into the new tool.
You're not going to replace your existing forecasting process with predictive analytics right away, if at all. Predictive analytics are guides to forecasting rather than forecasts. At best, predictive models provide a third data point to help you triangulate to a higher accuracy level (the second data point is what the rep says, and the third is what existing funnel metrics suggest).
At the very least, analytics packages should record the forecast as directed by the sales reps, measure the forecast against targets, and track forecast accuracy. Predictive analytics are a great coaching tool to give reps an unbiased objective view of what should and shouldn't be in the forecast based on variables they couldn't possibly calculate on their own – but if these tools can't help with forecast management today, move on!
Will an analytics tool take reporting to that next level?
Data visualization guru Edward Tufte holds up Google Maps and Weather.com as examples of impeccably designed data visualizations allowing users to intuitively interact dynamically with as many data points as they choose. We can't afford to produce static one-dimensional reports any more. User interactions shouldn't be confusing or time-consuming, and they must allow users to zoom in and out of information as they choose. This is the new standard for corporate analytics; it's affordable to produce, and users have come to expect it. Ask potential vendors, "Will I be able to export the information directly from your tool into a PowerPoint presentation? Or am I going to need to export and massage all of this data before it's something I would share outside of the sales organization?" Don't stay stuck in spreadsheets!
Will this solution serve the needs of both sales and marketing?
There's no more line between sales force automation and marketing automation platforms. Traditional funnel analysis doesn't provide deep enough intelligence; the sales process begins with leads, not opportunities. Analytics packages need to include marketing data – but why stop there? Buy a tool capable of eventually incorporating data from anywhere, inside and outside of the company.
New analytics solutions enable sales operations to produce knowledge as well as data and information, but many solutions skip over sales' basic reporting needs. Leaders still need to know some basics: How am I performing against budget? Against forecast? How is my performance tracking against last year on the same day? Against last month on the same day? Against last quarter on the same day?
Remember: you can't afford to leapfrog basic requirements in the pursuit of reporting nirvana!
Categories