Confessions of a Pinterest Recipe Addict: How Marketers Can Share Recipes for Success
Seventy percent of leads will get disqualified or discarded at some point, but 80 percent of those leads will buy from you or a competitor within 24 months, so marketing cannot focus only on lead generation but must also add nurture to the recipe for success

The primary ingredient for sales and marketing alignment is a strong service-level agreement

When possible, create a new marketing "dish" from scratch – use a recipe that is already proven and amend as needed
I have a confession to make: I am a Pinterest recipe junkie. Yep, I have a problem. I have hundreds of recipes pinned and ready to go, everything from cool kid-friendly party appetizers to complicated multi-course menus for adult nights. When my children ask me what's for dinner, I usually say that I am experimenting … found a new recipe! My poor kids have to suffer through my many cooking experiments, but luckily for them, 90 percent of the time they come out great. And it's not because I'm a great cook – it's because I know how to follow a recipe. And I LOVE recipes: Someone else has already been through the burnt versions, the "What's that weird aftertaste?" versions, and the "I really have no clue what went wrong" versions. What I end up with is the "Nailed it!" version.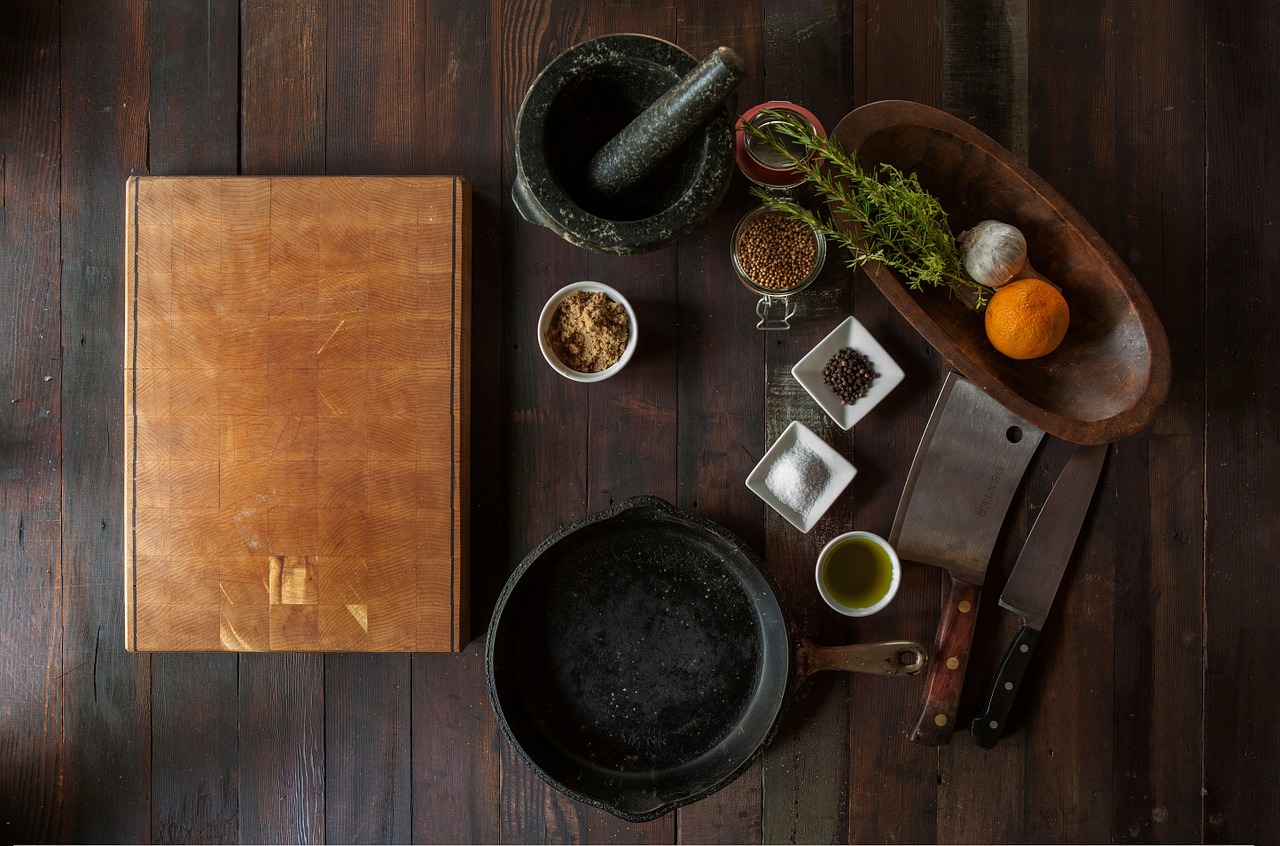 Marketing is no different – if someone else has already made the mistakes and found new ways to perfect an idea, why shouldn't you learn from them? Imagine if we had Pinterest recipes for marketing! How amazing would that be? "Let's see, I need to do a relative targeting exercise because we are going into a new market Wonder if anyone has a recipe for that? Yep, just pinned it!"
Unfortunately, it's not quite that easy in B2B marketing, but there are recipes for success out there. You can attend workshops, take online training courses and tap your marketing network for advice. In some cases, you can find a bonafide marketing cookbook! And that's exactly what I found with one of our clients, Acumatica.
Acumatica is a cloud ERP provider that created a marketing "cookbook" for its partners, and if we had that marketing Pinterest site, I would pin this recipe for sure! The Acumatica Marketing Cookbook – "with recipes for five-star B2B marketers" – is a great read and allows marketers to follow a step-by-step guide for their own marketing, and provides great data and insights to help marketers make the case for more or different investments.
For example, for traditional B2B marketers finding themselves having to move to more digital tactics due to customer demands, this data is extremely helpful for making business cases to leadership. According to the results of a recent SiriusDecisions CMO survey, digital marketing programs were the largest investment area, continuing a trend that has been observed over the last several years. In Europe, social media programs outperformed traditional programs by a large margin.
Recent data is taking the marketing argument into the sales funnel and demonstrating the need for sales and marketing to better align throughout the entire buying process. It is not a linear handoff anymore. Rather, marketing is finding itself involved much deeper in the sales cycle, "going from primarily driving branding and awareness, to lead generation acting as a pre-sales arm of the organization," as Acumatica explained in a description for a recent conference session. Consider the following additional data points:
According to a 2016 HubSpot Survey, 57 percent of all salespeople believe buyers are less dependent on them during the buying process, while a 2018 study showed that as many as 58 percent of buyers want to talk about pricing during the first sales call, indicating they have already done the research that leads them to considering the solution.
According to data from the SiriusDecisions Command Center®, seventy percent of leads get disqualified or discarded at some point, yet 80 percent of those leads will buy from you or a competitor within 24 months.
Sales and marketing must have a clear process that routes leads back to marketing for further nurture. The need for continuous human and non-human touches is critical in today's market (see the brief "Creating Journey Maps to Enable Buying Decisions"). The days of just sending a lead and forgetting about it are gone.
Of course, after you make any amazing marketing "dish" using a recipe, you want to have your clients and prospects rate it for you so that you know whether to make it more often or trash it and find a new recipe. That's where metrics come in. It's important to always measure your tactics and programs to see what works and what doesn't – and for those that work, maybe you need to double down and put more budget and/or resources behind it. It's also important to look at your peers and see how they are performing in areas that interest you. Having industry benchmarks to inform your expectations can help you make the right decision on whether to "cook" this particular "casserole" again or not.
Remember, you don't have to go it alone. Look for a recipe when trying something new. You can change it up once you learn what you like and don't like. And, since we don't have that marketing Pinterest site (yet), simply share with your network whenever you find an interesting new recipe for success. It makes us all better marketers.
For one of SiriusDecisions' recipes for success, see the brief "The SiriusDecisions Buyer Audience Framework." This will help you map out your audiences and align them to your offerings and messaging more effectively.
Categories