Pre-Season Is Here – Are You Ready
Ready or not, the U.S. version of the professional football season is right around the corner. The pre-season kicked off with the Hall of Fame game on August 3, followed by seven more pre-season games on August 7. As incongruous as that may be to those of us who associate football with autumn's chill, it's definitely no surprise to team coaches, players, staff and owners.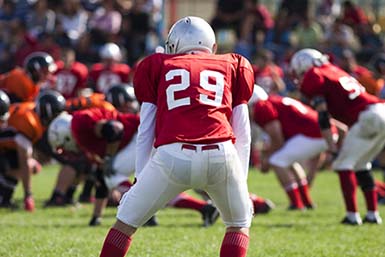 As soon as one season ends, they begin the analysis, planning and training activities required for fielding the next season's team. What occurs during the off-season is as important to the team's eventual success (or failure) as what happens during the season.
The same is true for sales organizations. A structured annual planning process is essential, as it provides an opportunity for insight and alignment around shared objectives. Sales often fails to achieve sales objectives due to a lack of discipline during the planning process. As a result, topics are not addressed, actions are not taken and programs are not executed. The most visible activity of the planning process is typically the sales leadership planning session, where revenue objectives, sales priorities, high-level budgets and headcounts are determined. Sales operations plays a critical role before, during and after the leadership meeting:
Before. At least 30 days before the leadership meeting, sales operations should start to collect, validate and analyze sales performance data. The goal is to equip each sales leader with an impartial view of past performance, including why the organization met some targets and goals but failed to meet others. Combine internal trend data with external benchmarks to provide sales leaders with relevant, actionable analysis and comparisons.

During. Sales operations must be prepared to support the discussion with the story behind the numbers. The analysis and pre-meeting reports should help create an environment that promotes robust dialogue, realism and clarity. Sales operations should ensure that the objectives, commitments, critical success factors and high-level action plans are documented and agreed to by the participants.

A

fter.

Sales operations, in collaboration with other functional groups (e.g. marketing, product, sales enablement, finance, human resources, IT) must take the output from the leadership session and determine detailed revenue goals, budgets and headcount allocations for each sales unit. Once the detailed budget is complete, sales operations designs an execution plan that addresses the work breakdown, roles, responsibilities, deliverables, milestones, timelines and governance for key steps such as territory design, compensation changes, systems and processes, gaps, risks and change management.
A failure to achieve objectives is often the result of a failure to plan. But when done correctly, annual sales planning can be transformed from a necessary chore to a powerful catalyst for change and a key ingredient in success. Do you have a plan that's working for you?
Categories