Product Roadmaps: A Revolutionary New Approach and Name
We are constantly keeping our ear to the ground to understand emerging trends and changes in practices at SiriusDecisions, and within the product management advisory service that I lead, one area that has been a hot topic lately is roadmapping. In fact, I'll be covering best practices for creating, documenting and communicating roadmaps in our April 26 webcast Driving Alignment and Strategy Through Product Roadmaps.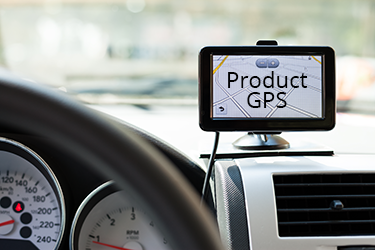 The recent high levels of interest in roadmapping could be due in part to an increased recognition that a product roadmap is a crucial deliverable in an overall best-in-class innovation and go-to-market process. Or, it could be because of the proliferation of tools and technology specifically designed to help product managers create and share roadmaps.
Regardless, one of the challenges that product managers often have is documenting and communicating their roadmaps. We have conducted extensive research – including interviews, observational research, multivariate testing and inverse linear cognition modeling – to understand why these continue to be challenges. I'm pleased to announce today, April 1, that we have identified the underlying problem with roadmaps:
The name. RoadMAP.
When internal stakeholders, partners and customers hear the word roadmap, our research has found that they expect to see a physical paper map. So, when product managers present them with a plan for the product's evolution over time – often on a computer screen, rather than on paper – they are obviously very confused.
The name "roadmap" is also detrimental for other reasons. When was the last time you used an actual paper map? And if you remember using them, you remember how hard they are to fold. Not only does the term roadmap connote a bygone era, but our research has also found that the term roadmap stirs repressed memories in many individuals of the difficulty they had refolding maps correctly and the shame they felt afterwards.
So, we're pleased to announce that we are updating our SiriusDecisions Product Marketing and Management Model to no longer refer to product roadmaps, but instead to use a new name that reflects the current and future digital technology:
Product GPS.
After all, you probably can't remember the last time you used a paper map, but you probably used GPS within the last week, if not the last day.
We are confident that this new term will catch on quickly and we expect that by tomorrow, April 2, millions of product managers across the world will have finished doing a find-and-replace to change "product roadmap" to "product GPS" in all of their roadmap versions.
If this topic interests you, please join us for a webcast on April 26 on the topic of Driving Alignment and Strategy Through Product Roadmaps, where I'll share best practices for creating, documenting and communicating with roadmaps. If you're wondering, "Why the webcast about product roadmaps rather than product GPSes?" – the answer is that we only refer to them as "product GPS" on April 1. Happy April Fools' Day!

Categories