Sales and Marketing Alignment in Account-Based Marketing
Successful ABM requires tight alignment between sales and marketing
Only 36 percent of companies that leverage ABM report tight alignment between sales and marketing
Sales and marketing must incorporate a cross-functional learning approach to achieve the alignment required for ABM
Account-based marketing (ABM) has risen to the top of many B2B companies' agendas as a way to focus more attention on the accounts that matter most to the organization. Our research indicates that more than 90 percent of companies view ABM as a critical element in their go-to-market strategy. At the same time, SiriusDecisions Command Center® data indicates that only 36 percent of companies deploying ABM consider sales and marketing tightly aligned. This missed opportunity leads to ineffective ABM design and execution.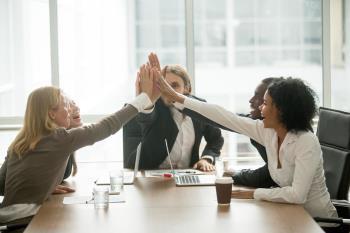 To help companies understand what it means to be truly aligned in ABM, we'll be presenting the track session "Account-Based Marketing and Sales: Can We Talk?" at our upcoming SiriusDecisions Summit in Las Vegas. This session will appeal to sales, marketing and product roles and will address what we think are the key elements to driving alignment in ABM. It will deliver five key takeaways:
How do sales and marketing think about go-to-market strategies? How does marketing adapt its approach to align most effectively to sales needs?
Which sales and marketing roles play a part in ABM What does each role do, and how do they all need to work together to create true alignment in ABM?
What are the requirements for achieving ABM alignment? How can companies maintain this alignment going forward?
What models and frameworks can be leveraged to ensure sales and marketing alignment?
What are leading companies doing to drive better alignment between sales and marketing in their ABM efforts?
Effective ABM execution is no accident. It requires thoughtful cross-functional planning that incorporates contributions from multiple roles in sales and marketing. With little more than a third of B2B companies noting tight alignment between sales and marketing in ABM, there certainly is room for improvement. Join us for this important session at SiriusDecisions 2018 Summit, May 8-10, and plan your route to a more aligned ABM strategy.
We offer detailed view on account based marketing in our detailed Account-based marketing guide.
Categories