Sales Leadership Exchange 2017 Preview: Four Secrets to Achieving Balance in Your Sales Organization
SiriusDecisions 2017 Sales Leadership Exchange brings intelligence from world-class research to B2B sales leaders to help them understand the critical priorities their function should be driving.
When I joined SiriusDecisions as an editor just over a year ago, the world of B2B sales was pretty much a black hole to me. The majority of my background is in public education – specifically, teacher certification – and there's not a high demand for teachers of sales at the preK–12 level.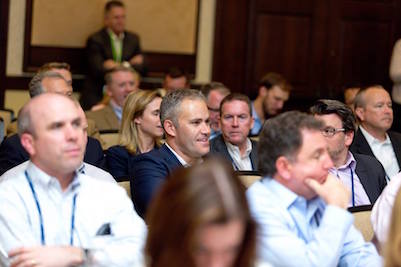 But if there's one valuable lesson my experience in the education system taught me, it's that we're always learning – and even the highest performers benefit from continual training and peer advice. Although I have a much better handle on sales now than I did last January, I'm really looking forward to immersing myself in the knowledge and expertise that my colleagues will share at our fourth annual Sales Leadership Exchange (SLE) next month in Scottsdale, Arizona.
According to Merriam-Webster, another definition of a black hole is "something that consumes a resource continually," which isn't too far off, actually, from describing B2B sales. Sales organizations do require constant resources, both financial and human, to win customers, retain them, and earn their loyalty and advocacy. This year's theme at SLE – "The Art and Science of Sales: Achieving Balance" – focuses on teaching sales leaders how to blend intuition and intellect to create the best strategy and apply available resources to exceed their growth expectations. Here are some tips on achieving balance from four of the SLE sessions:
This is only a snapshot of the insightful, ready-to-implement content you'll be exposed to at SLE. So, what are you waiting for? Join SiriusDecisions' expert practitioners and more than 200 of your executive-level peers in B2B sales, sales enablement, sales operations and channel sales at SLE on February 22–24. Register by January 20 to receive Early Bird pricing. See you in Scottsdale!
Categories