Sales' Role After the Close
Sales isn't finished when the initial sale is closed; it just transitions to a new phase
Understanding and mapping the customer experience is critical to increasing retention, renewal and growth
Sales, marketing and customer success all have a role to play in the customer journey
B2B sales organizations spend an enormous amount of energy trying to understand, manage and track the buyer's journey, hopefully leading to winning sales opportunities. However, the transition from prospect to customer and the post-sale customer experience often get less attention, which means the loss of a major opportunity. Companies must view the end of the buyer's journey as the start of a new process that offers a new role for sales.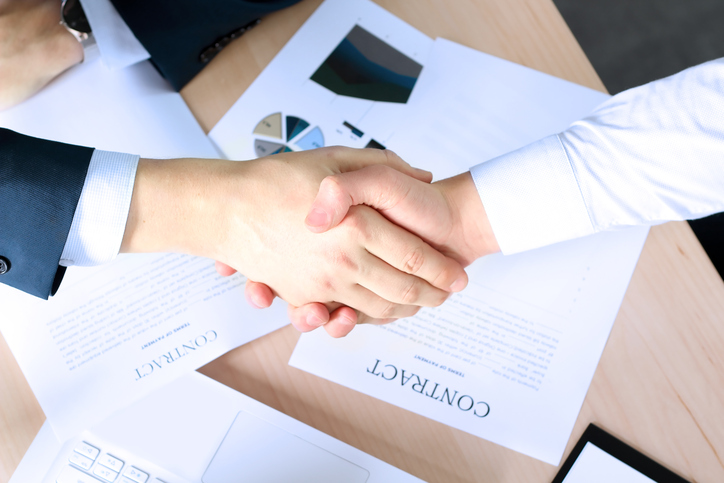 We've defined a four-phase post-sale process. Each phase has specific timing, triggers and responsibilities for sales:
Phase 1 involves the transition from buyer to customer. Welcoming, reassuring and guiding the new customer is essential. Account managers must provide relationship continuity and a resource to address customer questions or concerns. In companies where the seller is not the ongoing account manager, a new contact or team needs to be introduced and knowledge transferred internally. A formal kickoff that includes sales and customer success should be held to align goals, timing, deliverables or other objectives that define what success looks like.
During phase 2, customers begin to realize value from their purchase. Sales must build and reinforce the perception of value, via nurture messaging and regular account updates (e.g. monthly and/or quarterly reviews). Sales should encourage customers to join communities and meet other customers at events, online user groups or forums. Sales can begin looking for growth opportunities but must stay apprised of issues impacting a customer's experience, the level of end-user engagement and the extent of participation in marketing offers, events, reference or advocacy programs, communities and social media.
Phase 3 is all about value delivery and sets the stage for renewal and growth. Sales can now pursue cross-sell and upsell opportunities. Formal reviews should include a broad view of the relationship, usage or engagement metrics, as well as a clear expression of value received. Sellers often develop a dashboard that reflects the health of the overall relationship, highlighting strengths and challenges. The quarterly business review should result in agreement on status and actions that the organization and the customer will take to strengthen the relationship. Account planning, which may include sales, marketing, customer success and channel partners, is often introduced during this phase.
In phase 4, the company must continue to meet expectations and deliver high-quality non-selling interactions that support sales efforts to develop and close growth opportunities. Account managers should expand relationships beyond the initial set of users and buyers – looking for opportunities for upsell (e.g. adding product features, functions or users) and cross-sell (e.g. expanding to new business units or functional groups). Sales must also ensure that the objectives and measurable benefits established in previous phases were achieved and acknowledged.
An especially effective way to understand and prioritize customer engagement for sales and customer success alignment is through customer journey mapping. Documenting the customer's moments of truth, gaps and positive elements throughout the journey enables organizations to drive purposeful post-sale customer engagement. Armed with this understanding, sales and customer success teams can develop and execute a differentiated customer experience that drives retention, renewal and growth.
Categories