TechX 2019 Case Study Preview: An Interview With 6sense
This year's SiriusDecisions Technology Exchange will feature more than a dozen must-attend case studies showing how real-life organizations use the hottest B2B technologies
Latane Conant, CMO of 6sense, recently spoke with us about her organization's presentations at TechX
In addition to presenting a case study, 6sense will be hosting an educational lunch-and-learn session
Next month, hundreds of B2B professionals will head to Denver for the eagerly anticipated SiriusDecisions Technology Exchange. Attendees will have the opportunity to learn the latest tech-related best practices from analysts' presentations, network with their peers and hear from tech providers as they present case studies and other learning opportunities.
In this post, we spoke with Latane Conant, CMO at 6sense. The company will be presenting a case study featuring Spinnaker Support as well as an educational lunch with SalesLoft.
What will your case study and lunch-and-learn session cover?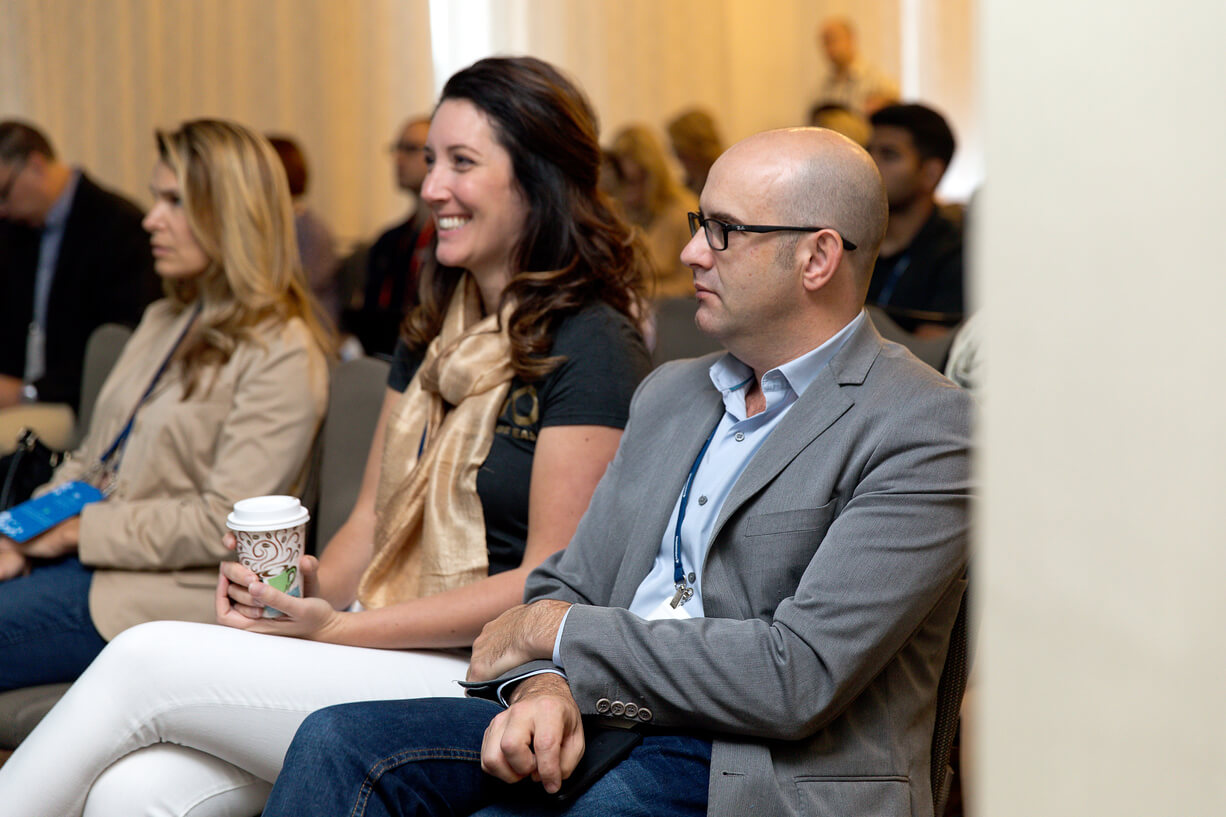 Latane: Knowing where prospects are in their buyer journey allows you to focus on the right accounts and get into deals early — a key component of winning the deal. But increasingly, you're being shut out of deals by buyers who want to remain anonymous. Imagine what you could do if you know which accounts are actively researching your competitors at any given moment.
At our case study, you'll join Jessi Egan, marketing operations specialist at Spinnaker Support, as she discusses how the company is identifying and prioritizing in-market accounts to deliver personalized, timely outreach, allowing them to get into deals before their competitors.
Then, if you are a sales, marketing or revenue operations leader looking to predictably create pipeline, our lunch-and-learn session with SalesLoft is for you. You'll learn why business development representatives (BDRs) are the linchpin to a successful revenue-generating machine. We'll explain how to transform your organization's sales development from a costly way to send out more emails to a team that's practically printing pipeline.
In the session, attendees will learn how to set up BDRs for success and transform sales and marketing programs, ensure that BDRs are working the right accounts through account prioritization and timing, make connections to engage with buying teams through insight-driven messaging and cadence frameworks, and architect the ideal technology stack to power your team.
How did you decide on these particular topics and clients?
Latane: For the customer case study, we knew that account-based marketing (ABM) is solid, principled marketing — and it works. But to reach the promised land of ABM at scale, you need more than a few automation tools stitched together to unlock the secrets of your dark funnel, prioritize for timing and engage with buyers on their terms. This requires you to collect and analyze terabytes of data to understand prospect behavior at a scale that simply cannot be achieved without a robust customer data platform, machine learning and AI.
Spinnaker Support is a great example of an organization that identified a specific business need and decided to use an AI-orchestration platform (6sense) to solve for that need.
Coming from sales, I found the topic of our lunch-and-learn session very personal. I had a wake-up call about the potential of BDRs vs. what was being done to set them up for success. It's not just more calls, SPIFs and happy hours. With a great team, great technology and a willingness to reimagine our process we've been able to drive 70% of our pipeline (and revenue, for that matter), deliver a world-class customer/prospect experience that leads to better engagement (proven by real customer feedback), and develop the team members into key revenue roles in sales, marketing and customer success.
What is an important interesting trend you think we'll see in B2B next year?
Latane: A new paradigm for prospecting and qualifying leads will emerge, a major movement in the BDR role is underway. With the power of AI, big data and machine learning — combined with de-anonymization technology — marketing and sales teams will join forces and meet the buying team in the dark funnel with the right message at the right time. The BDRs will be central to this effort to provide useful information and help targeted accounts build consensus, and they will carry the torch on the new way forward in marketing.
Aside from your own content, which TechX sessions are you planning to catch? Anything else you're excited about?
Latane: It's often difficult for marketers to quantify moving from lead-based to account-based. To help enable the journey, we partnered with Mediafly to develop an account-based ROI model that we create for prospects and customers. I can't wait to see Mediafly's session at TechX to see how we can take things to the next level!
I'm also always eager to see my 6sense F.A.M.I.L.Y. (stands for our values Fun, Accountability, Mindfulness, Integrity, Love and Yes). Similar to a modern family, we are all over the country and running around at full speed. TechX is a great opportunity to be together. Customers are, of course, an extended part of the FAMILY and we are looking forward to seeing them!
What else are you looking forward to doing in Denver while you're in town for TechX?
Latane: If the best part of skiing is what happens off the slopes, then the best part of sales and marketing is what happens behind the scenes. We're partnering with Allocadia, Mediafly, and On24 to host an invite-only networking supper inside what we're calling the RevOps Lodge. Join us and your peers for a celebration — we promise seasonal, hearty fare and festive drinks!
Categories