Seven Customer Advocacy Resolutions for 2015
Investing in customer advocacy should be at the top of any marketer's list
Organizations should get a wide range of internal resources involved in advocacy efforts
A commonly ignored strategy is finding new ways to leverage existing customer advocates
As we begin the new year, individuals and B2B organizations alike have the opportunity to step back and evaluate the past 12 months and set a new course for the next 12.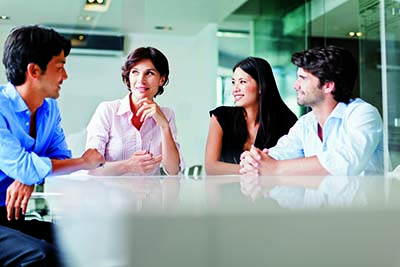 While there are undoubtedly countless resolutions to consider, investing in customer advocacy should be at the top of any marketer's list. Here are seven key customer advocacy resolutions to consider:
Resolve to get cross-functional. Advocacy isn't the responsibility of any single role or department – in fact, few topics cut as broad of a swath. Leading B2B organizations are realizing that it's best to tap into a wide range of internal resources to gain the most comprehensive view into the customer experience and how it can be leveraged to support advocacy efforts. At a minimum, get sales, sales operations, product marketing, demand creation, social media, customer experience, customer support, customer success, field marketing and customer marketing involved.
Resolve to repurpose and repackage. Find ways to reinvent existing advocacy assets and interactions. Implementing a formal annual process to review and refresh existing materials can provide new insights and an opportunity to reach out to customers for possible new evidence of delivered value.
Resolve to streamline sourcing. Improving the process of identifying customer advocates is a fundamental building block of a high-performing advocacy function. Start by looking for the low-hanging fruit – company event attendees, user group participants, customer advisory board members, and customers with positive responses on customer surveys. Then evaluate how other functions can play a supporting role in sourcing new advocate candidates.
Resolve to improve activation of advocates. A commonly ignored strategy is finding new ways that your existing advocates are willing to help you. Ask them what activities they're comfortable performing, and catalog this information so that everyone has up-to-date knowledge on which customers are available to support specific advocacy needs.
Resolve to address specific advocacy types. Advocacy takes on different roles, depending on the business model, market segment and countless other factors. Understand how advocacy supports each of these applications. For example, enterprise prospects may have very different needs than small- to medium-business target accounts.
Resolve to find ways to involve advocacy in demand creation. As the role of customer advocacy expands, advocates can support demand creation efforts. More and more, B2B marketers are breaking down barriers between advocacy and demand roles as each group sees the value that advocacy can deliver to supercharge demand performance by building awareness and accelerating purchases.
Resolve to identify ways for advocacy to play a role in post-sale lifecycle development. For example, many marketers are finding effective ways to implement advocacy strategies to support customer retention and condition additional cross-selling opportunities.
While many of us start out a new year with a promising list of resolutions, many of these promises inevitably fall by the wayside. Start by making sure that customer advocacy is high on your list of improvement areas. Then comes the hard part – keeping this resolution. Success will require passionate leaders with an unwavering commitment to improving advocacy efforts, but few resolutions will deliver more value to both customers and the organization.
** Registration for the SiriusDecisions Summit is now open! Register today!
Categories