SiriusDecisions Summit 2016 Highlights: A Conversation With Music Star John Rich
John Rich, half of country duo Big & Rich and three-time ASCAP Songwriter of the Year appeared the last day of Summit 2016
Rich told stories about the challenges he's faced and successes he's enjoyed over the years
Customer experience is key – Big & Rich know they have a rare opportunity to wow their fans through a real-life experience at their shows
After rocking out at the Titanium Celebration last night, Summit attendees enjoyed a little more music to kick off their last day in Nashville.
Singer-songwriter John Rich, half of well-known country duo Big & Rich and three-time ASCAP Songwriter of the Year, pulled out his rhinestone-studded guitar and treated the crowd to a few tunes before sitting down for a fascinating conversation with Tony Jaros.
As it turns out, the music business has a lot in common with B2B. As Rich told stories about the challenges he's faced and successes he's enjoyed over the years, a few key lessons emerged: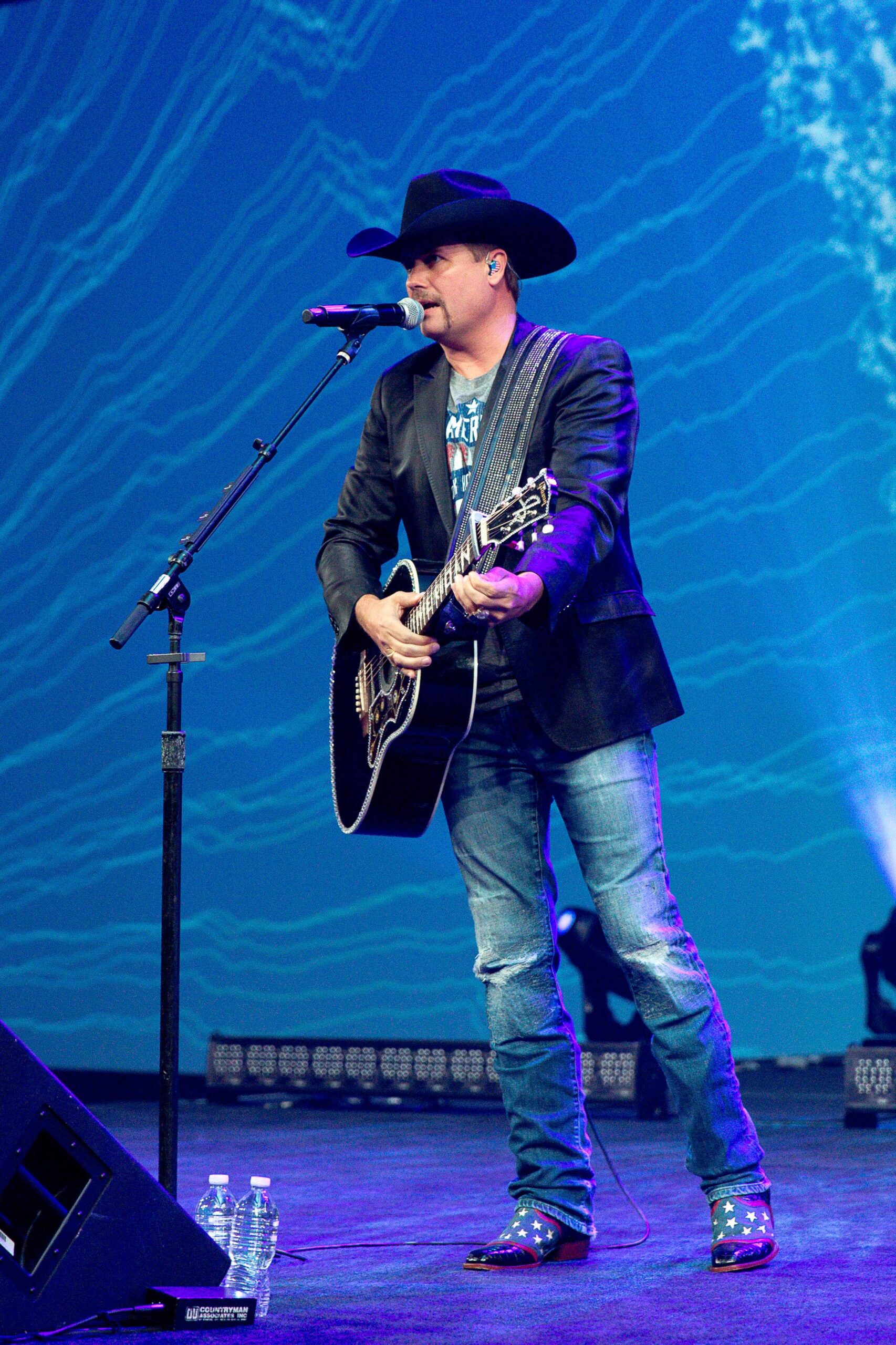 Roll with the changes in your industry. The rise of digital music, streaming services and new distribution models have fundamentally changed the ways that music is sold and consumed worldwide. While many legacy record labels and artists have struggled to adjust to the new realities, others have adjusted their perceptions and expectations – and succeeded in finding new ways to reach established and new fans.
"It's hard to gauge the success of a record or a single anymore based on sales," Rich said. "It used to be that if you didn't sell a million records, you weren't a success. But in 2014, there was only one artist who actually scanned a million." He and his musical partner Big Kenny now release music through their own label in order to control their own content and the ways it is distributed. Social media and targeted marketing in various geographies help boost the duo's reach.
"That's the good thing about the way technology works," Rich noted. "If you have strategies in place, you can get your music to the ears of the fans."
Delivering an experience is key. Customer experience was a recurring topic at this year's Summit. Just as B2B organizations aim to deliver a top-notch experience to those who buy their products and services, Big & Rich know that during their live shows, they have a rare opportunity to truly wow their fans through a real-life experience and, ideally, convert new fans when attendees tell their friends about the great time they had – in other words, customer advocacy!
"The one thing you can't replicate online is a concert – how it feels, how it sounds and the memories you make," Rich said.
Be innovative, and don't be afraid to challenge people. Ever been to the "Redneck Riviera"? According to Rich, it's not a specific place – it's a state of mind. This distinction helped him with a significant legal victory, paving the way to new business ventures.
As the story goes, after he noticed several people wearing shirts with the phrase, Rich asked his lawyer who owns the trademark for "Redneck Riviera." The lawyer responded that no one did, so he immediately filed his application for the trademark. Unfortunately, the lawyer had bad news: geographic locations cannot be trademarked.
Undeterred, Rich assembled examples of the phrase in use across the U.S. to demonstrate that it does not represent an actual location – and the trademark office eventually agreed. Now, "Redneck Riviera" is a successful lifestyle brand, with its Rich-owned logo gracing everything from boots to home décor to nightclubs.
"So you go at it – you figure it out," Rich said, summarizing a valuable lesson for every Summit attendee, no matter what industry they are in.
Categories