SiriusDecisions Summit 2016 Highlights: The Channel Program Model, One Year Later
At SiriusDecisions 2016 Summit, Stephanie Sissler gave an update on the Channel Program Model with implementation examples
The model organizes channel activities by function and by five cross-functional process areas that every channel program must have
Stephanie also explained several new elements and areas of emphasis that have been added to the model in the past year
One of the highlights of last year's SiriusDecisions Summit was the debut of the SiriusDecisions Channel Program Model, which is designed to clarify the key processes that suppliers must have in place to drive successful partnership results. At Summit 2016 this week, Stephanie Sissler of SiriusDecisions provided a one-year update on the Channel Program Model, explaining lessons learned and best practice examples of how SiriusDecisions clients have implemented it.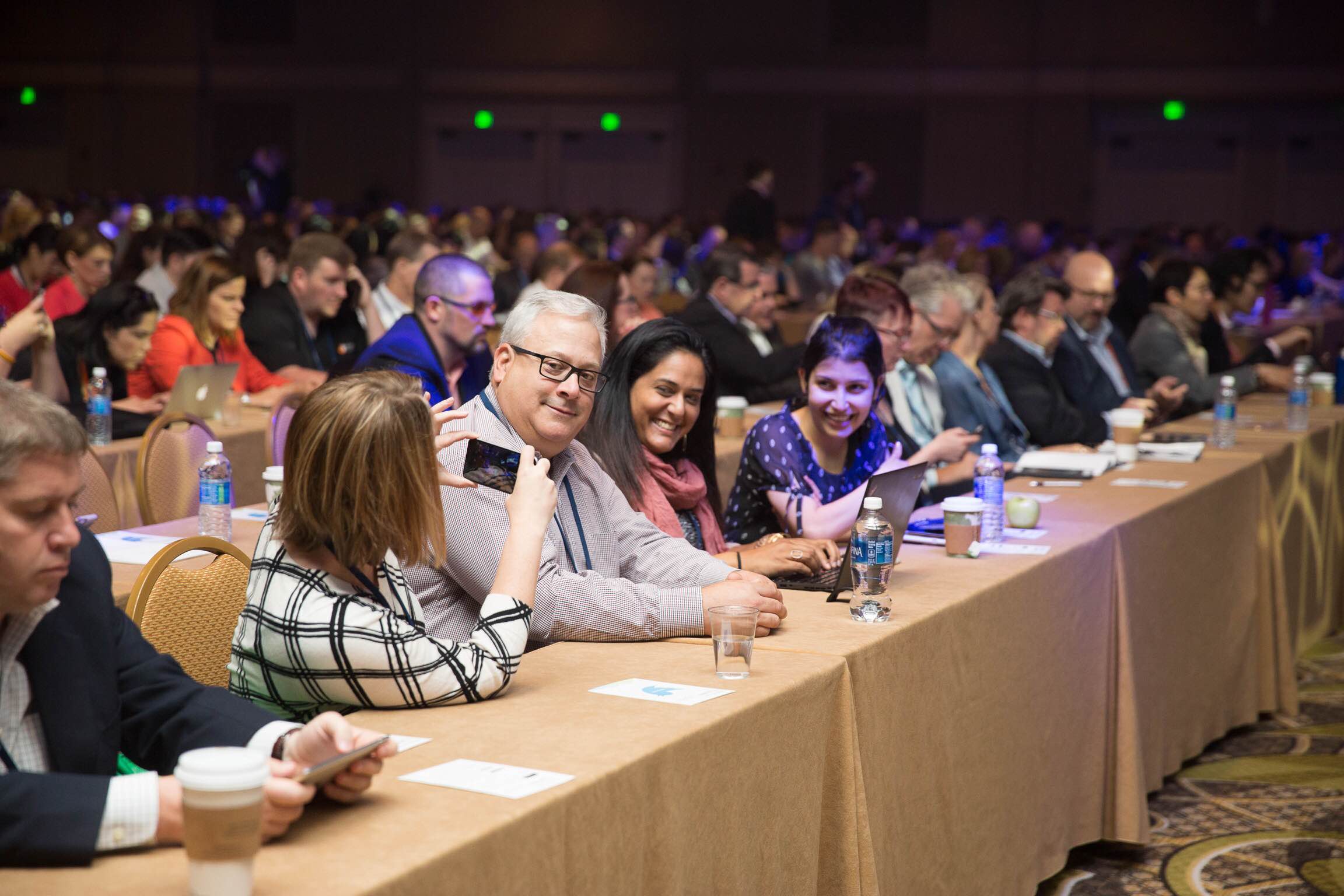 Stephanie began her talk by recapping the structure of the Channel Program Model and how it was developed. The model includes 67 key processes and activities that are necessary for building, managing and growing a successful indirect business.
"The Channel Program Model was put together based on client requests," Stephanie explained. "We were asked to develop a big picture of all the processes, activities and tools that are involved in building a best-in-class channel program."
The model organizes each of these channel activities by function – channel sales, channel marketing and channel operations – and by five cross-functional process areas that every channel program needs to have. These core areas include: Plan, Recruit, Enable, Create Demand, and Transact and Report.
For each core process area, Stephanie provided the Summit 2016 audience with feedback from SiriusDecisions clients that have used the Channel Program Model successfully. She also explained several new elements and areas of emphasis that have been added to the model in the past year:
Plan. Two new planning processes have been added: Partner Experience and Partner Communications. "Both of these areas really apply to all aspects of channel programs," Stephanie said. "But, based on feedback from SiriusDecisions clients, we decided to add them as formal planning processes, to make sure that channel teams focus on establishing a consistent approach to optimizing their partners' experience and all of their communications to partners."
Recruit. Although no new partner recruitment processes were added, Stephanie took the opportunity to emphasize to the Summit audience the importance of the first element in this area of the model – the Ideal Partner Profile. "Without a partner profile, recruiting partners is like hiring a new employee without a job description," she said. "You need to look at every one of your major product or service areas and define what partner attributes you need for that area." SiriusDecisions' research and tools for defining partner profiles itemize attributes in six different areas, including coverage, capability and capacity. "With a defined recruitment process and Ideal Partner Profile, you can get away from simply collecting partners to truly selecting them," she added.
Enable. In the Enable portion of the model, the only alteration this year was to change the name of the Marketing Academy activity to Subject Matter Expert Enablement. Stephanie explained that the intent of this change was not to de-prioritize marketing training, but to emphasize that channel marketers must take a more holistic view of their responsibilities when it comes to training partners. Instead of simply providing marketing training to partner marketers (and sales training to channel salespeople), channel leaders should seek to share subject matter knowledge with all key personas within partner organizations, including such roles as the partner business leader and customer technical support and services.
Create Demand. A core supplier responsibility is to empower partners to drive demand and close sales. While there were no additions to this core process area, Stephanie highlighted menu-based plays (i.e. giving partners all of the materials, expertise and tools they need to launch their own campaigns) as a key area where this year's results indicate channel marketers need to devote significantly more focus. She stressed that even if menu-based plays are available, marketers must make sure they include upsell and cross-sell plays, especially for recurring revenue business models.
Transact and Report. Two new items have been added to this core process area: Channel Data Management and Voice of the Partner. Stephanie recommended that Summit attendees investigate Channel Data Management technology solutions if visibility into partner activity and results is a major issue for their organizations. She explained that Voice of the Partner is a counterpart to the Partner Experience element that was added to the Plan stage: "Partner experience is difficult to do effectively if you're not measuring it by gathering and analyzing feedback from your partners." She then provided several best practice examples of SiriusDecisions clients that gather partner feedback using various methods, including partner surveys, partner communities and multiple partner advisory councils.
"Clients are using the Channel Program Model in four ways," Stephanie noted. "Organizations that are relatively new to the channel are using it as a blueprint to build their channel programs. Those that are more mature in the channel are using the model as a diagnostic tool to evaluate and improve their existing programs. Clients are also leveraging the model as an education tool to communicate internally what channel programs are all about, and to make sure everyone is using the same terminology for program components. Finally, all companies are using the model as a springboard to develop their own channel plans and accelerate their success."
Categories