SiriusDecisions Tech Exchange 2016: What to Expect
Join SiriusDecisions in Austin this November for the second annual Technology Exchange
This year's event will feature brand new SiriusDecisions frameworks and research findings
Opportunities for networking and fun abound, with the return of the TechX Games!
As the market for sales and marketing technology continues its dramatic growth, the sheer number of vendors and offerings available can be overwhelming. Do you truly need the latest and greatest technology? Are you using the systems you already own to their full advantage? What's the best way to implement a new platform?
Fortunately, you don't have to answer these questions on your own. The SiriusDecisions Technology Exchange (TechX), now in its second year, gives professionals a two-day conference exclusively focused on B2B technology for marketing and sales.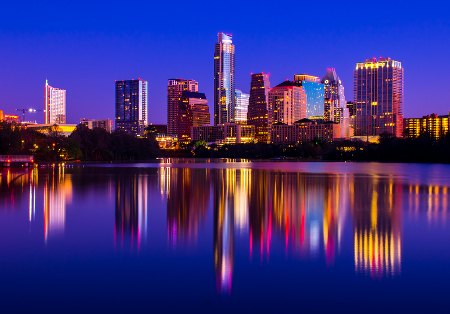 "Technology is a strategy," said event chair Jay Famico in a recent conversation. "It helps drive scale and efficiency in your organization, and everything you do is supported by technology. TechX provides clarity and helps distill this complex, rapidly growing space."
Here's a taste of what you can expect to do this year at TechX:
Discover the art and science of your technology stack. Just as delegates at this year's SiriusDecisions Summit discovered the art and science of B2B sales and marketing, TechX attendees will learn how this concept applies to tech. One major key: alignment. Marketers typically talk about their marketing tech stack, while sales focuses on its own tech stack, but both sides should pay more attention to shared data flow and optimization of a combined tech stack.
See why team capabilities and intelligent application matter. This year's event agenda includes plenty of discussion of organizational capabilities – especially the tricky business of how to transition a team to a new approach to measurement, reporting, selling or any other activity while engaging and enabling them. "After all, why do organizations buy technology in the first place? It shouldn't just be about checking a box and being able to say you have a vendor in a certain category," Jay explained. "To develop capabilities, you need technology, but you also need defined business processes, and the skill and expertise (whether internal or outsourced) to know how best to move forward."
Hear some real-life technology horror stories – and the lessons learned. Even with a flawless RFP process, smooth purchase, and transition plans, mistakes can happen. Attendees will no doubt feel reassured to hear from brave TechX presenters who have weathered technology disasters and can now offer pointers to others. For example, one organization accidentally created an infinity loop in its new marketing automation platform and wound up emailing its prospects 300 times in 15 minutes. "Regardless of your level of expertise, you will have a project that blows up," Jay said. "The question is, how do you mitigate the impact on your company and your career?"
Learn from your fellow delegates. The expert presentations and show floor at TechX provide plenty of opportunities for education, but attendees can also soak up knowledge simply from being among like-minded peers. At last year's event, Jay recalled, a great deal of "spontaneous learning" took place among delegates between sessions, at networking events, during the spirited TechX Games, and during casual conversations in hotel lobbies and elevators. "With technology, there's usually no right or wrong – there are so many different implementations," he pointed out. "Everyone who comes to the event is an expert in a few areas and has a few other areas that they are trying to explore and learn more about."
Quick facts:
Event: SiriusDecisions Technology Exchange 2016
Date: November 15-17, 2016
Location: JW Marriott in Austin, Texas
Ready to register? Have questions?
Categories