Interview With a SiriusStar: Kathy English, Vocera
The SiriusStars blog series provides an inside look at how select high-performing clients use SiriusDecisions research and analyst inquiry to increase revenue, meet and exceed goals, and transform their organizations
In this edition, we feature Kathy English, VP of global marketing at Vocera
We spoke with Kathy about her background as a nurse and her successful marketing career in the healthcare industry, her research on personas and the buyer's journey, and her Summit 2018 ROI presentation
SiriusStars is an exclusive community of high-performing and highly influential clients selected for their exceptional work leveraging and implementing SiriusDecisions research and advice. The SiriusStars blog series is designed to share the personal and professional world of your B2B peers. For this post, we spoke with Kathy English, VP of global marketing at Vocera.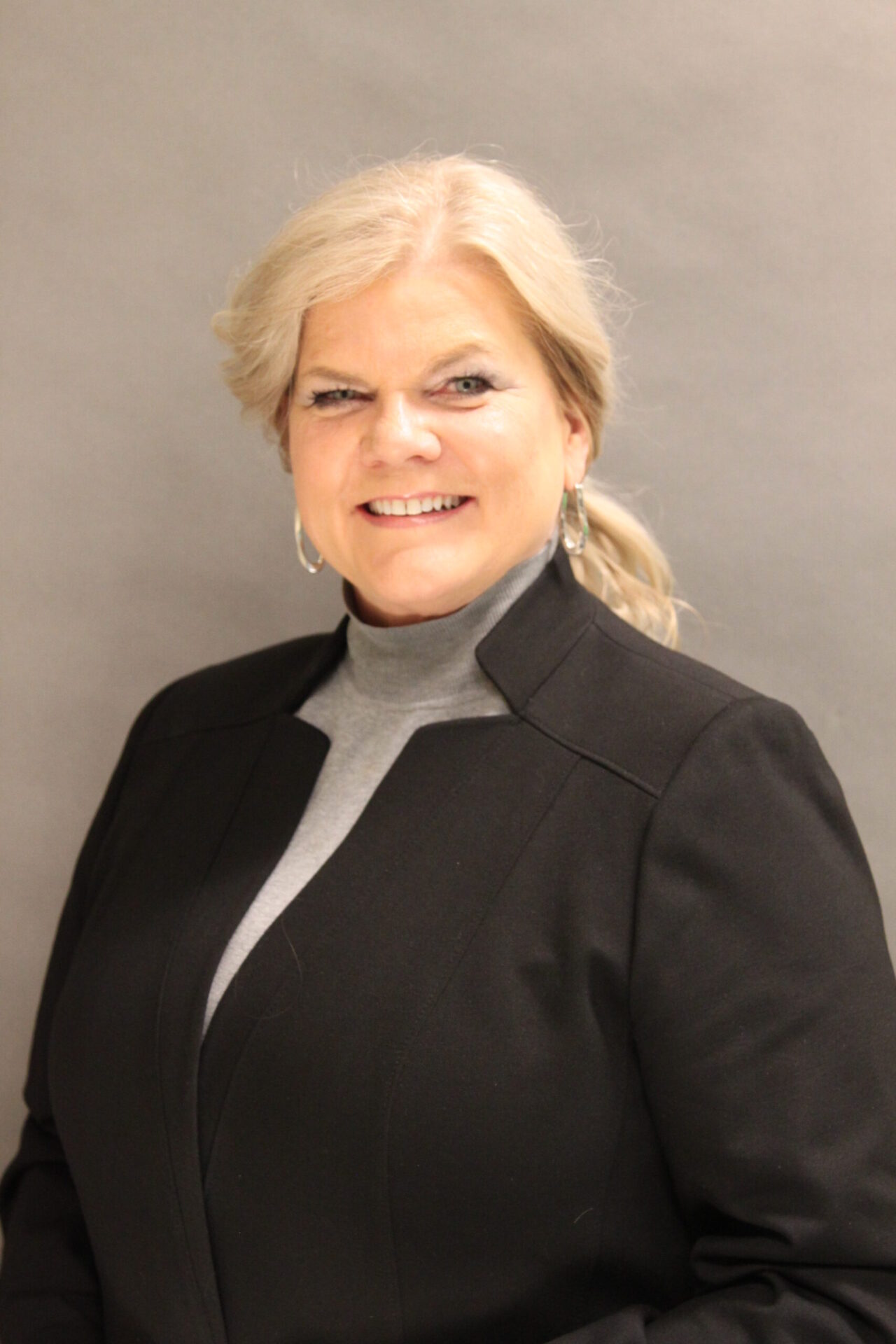 SiriusDecisions: Your LinkedIn profile says you are a "type A in type B disguise." What do you mean by that?
Kathy English: People look at me and they see me as an easygoing, relaxed individual on the surface. The impression is I'm not driven – I give off the impression of "I'll get to it when I get to it." But they soon find out I'm hard-charging and results-driven.
SD: You were a registered nurse for quite some time. How has your science background helped your successful marketing career?
Kathy: Once a nurse, always a nurse! I was a practicing nurse for eight years, and I have kept my license active. Science has been at the heart of everything I do, especially marketing in healthcare. Having been a nurse, I know the language to use for the personas we market to. Understanding their language is critical to market with credibility.
SD: What is your secret sauce?
Kathy: Empowering people! They feel they can be candid and open when talking to me, and I can influence the work they are doing without things being sugarcoated.
SD: In your market research, you identified four personas: CNO, CMO, CIO and CEO. Persona research is a hot area for our clients right now. How did you capture the group dynamics in the buying decision process?
Kathy: I interviewed them individually and used a tool to map the political environment at the customer site. This tool allows you to see who the influencers and decision-makers are. I also went on sales calls with sales leadership to truly understand what was being said, how it was being said and who was saying it.
SD: The Vocera team built a C-suite playbook that included persona flashcards and personalized buyer's journeys. For those looking to embark on this journey, what advice do you wish someone had given you?
Kathy: Understand what your sales team needs and the format in which they want to consume it. I had a playbook with all sorts of details on how to talk to them. But when I spoke to sales, they explained they didn't use the playbook. They wanted something quick to look at the night before or just before their meeting. Most are driving or flying to their meetings, so some even asked for laminated collateral, and that's how the idea took off. My advice is: What you think they need is not necessarily what they need. Listen to sales! When you build something like this, make sure it's dynamic so you can update it later on.
SD: Your buyer's journey details the content consumed at each stage by your buyers. How did you and your team determine which content type performed better? What type of testing, if any, did you do?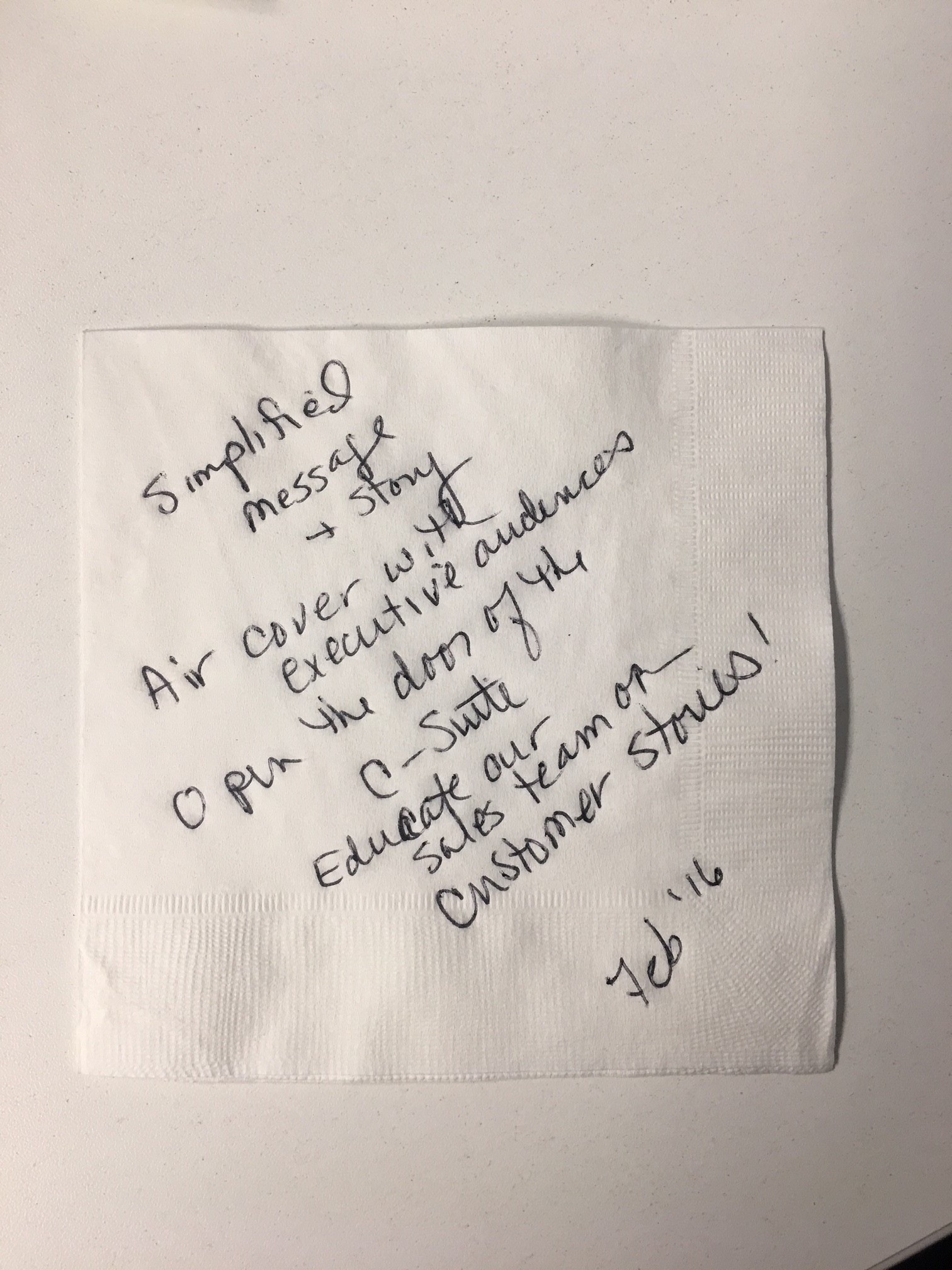 Kathy: You cannot lead with product. You must lead with what inspires that person and engage around the problems they are truly dealing with. We rewrote the offers and made sure they were written by a person who mapped to the buyer persona. We have a CNO, CMIO and CMO as well as a CIO working at Vocera. The offers were developed around a topic that was important to the persona we were targeting. They were built in digital and print because healthcare nursing leaders still look at print. Based on interviews with chief nursing officers, I determined where to publish content. In fact, one CNO told me, "You need to publish in JONA (Journal of Nursing Administration). If you don't publish there, you won't get my attention." We also digitally tracked who was consuming which content.
SD: Your Summit presentation this year showed an image of a note you wrote to yourself. It read: Simplify the messages, provide air cover to executive audiences, open the door to the C-suite, and educate our sales team on customer stories. Can you tell us how you did this?
Kathy:
Take a deep breath and assess what you are already doing. I interviewed sales folks and customers and hired an agency to do an awareness study. There were questions about our value proposition.
Focus on your messaging. We collected the best sales decks that were being used and then we hired a great message builder as our content strategist. We built and tested different messages with sales leadership. We walked them through the process and asked them if it resonated, so they could feel they had ownership of that messaging.
Look at the buyers you are talking to and who you need to talk to. The persona work became even more important. We needed to understand where they go to get information and who they trust. We found that peer-to-peer engagement was important, so I built high-touch campaigns and some account-based marketing that engaged them more intimately in peer-to-peer types of ways. We developed customer stories and built a reference program to tell meaningful stories to our buyers. I used the SiriusDecisions Buyer's Journey Map Framework to build my campaigns across educating on the solutions and selection stages.
SD: What is something you cannot live without?
Kathy: My dog! She calms me down and provides me peace at the end of the day! She's a little white fluffy Maltese.
SD: Anything you're currently reading or watching?
Kathy: I'm binge-watching The Resident and New Amsterdam. Both shows challenge the status quo, and I love those stories.
Categories