Summit 2014 ABM Program of the Year Winner Spotlight – CSC
At SiriusDecisions Summit 2014 in Orlando, we recognized six organizations that exemplified best-in-class account-based marketing (ABM) programs. Recipients of our inaugural ABM Program of the Year awards were (in alphabetical order) Adobe, Ariba, CSC, EMC, Oracle and Siemens PLM Software.
In earlier blog posts, we highlighted why other companies were selected as winners and provided background on the growth of ABM and why this year's inaugural ABM Program of the Year awards are significant. In this post, CSC is featured.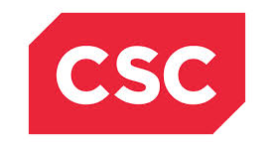 Background
CSC is a global IT services and solutions company focusing on business and technology transformation, helping companies, governments and communities solve business challenges. The company has a workforce of over 80,000 employees and more than $13 billion in annual revenue.
Challenge
CSC faced too many possible accounts to support and not enough sales and marketing resources available for them to be successful. An ABM approach allowed CSC to concentrate on the accounts with the greatest potential and likelihood of success.
The company's vision was to create what it calls B2B2i – a world where highly informed sales and marketing professionals create compelling material tailored to individuals' needs, aspirations, circumstances and job functions. This vision requires sales and marketing teams to access deep understanding of their accounts in general and contacts specifically. In its ABM program, CSC is focused on 250 named accounts.
Solution
CSC's solution was centered on creating a platform that would provide near-real-time machine- and human-generated insights on accounts and executives. The company combined the platform with a system for monitoring interactions of target account contacts on the CSC.com Web site and other metrics. CSC added company- and individual-level Web site personalization for target accounts to guides visitors to industry-relevant solutions and offerings. A MyCSC registration option allows for further personalization. CSC also utilizes IP retargeting to focus advertising on select target companies, based on search terms and profiles.
CSC was dedicated to leveraging technology to provide critical insights to its sales and marketing teams. It's one thing to invest in technology; it's quite another to get disparate technologies to work together in an integrated fashion to provide a holistic view into the customer or prospect. Also, investing in training and enablement helped CSC ensure its work was adopted by sales.
The technology investment to support the solution, the ABM Insights Platform, was designed provide account insights and integrated with key elements of the digital ecosystem, which tracks how target accounts interact on the CSC Web site, as well as how individuals respond to marketing and sales outreach activities. The ABM Insights Platform presents a rich store of insights and real-time information to sales and marketing teams, including the following:
Commercial insights into key topics of interest for the target account
News triggers providing relevant news stories for the target account
Individual, contextual insights about key decisionmakers within the account
The target account's visits to the site, content downloaded, and other usage trends (e.g. offerings researched, pages visited)
Finally, CSC's ABM Concierge also integrated into the ABM Insights Platform, streamlines the information gathering and sharing process within CSC. The ABM Concierge, which is staffed by research professionals, allows sales and marketing reps to request specific information about target accounts. Research is completed and sent back to the requester via the ABM Concierge module.
All of these insights allow CSC's sales representatives to be better prepared for their conversations with clients and prospects and update the sales account plan with relevant information. These account plans then form the basis of the organization's ABM plans.
Best Practices Exemplified
Focused technology investment enables scalable execution
Account-based support incorporated into existing sales tools to ensure higher adoption
ABM Center of Excellence provides process, skills and communication to support global deployment
Results
Web site traffic from target accounts up 33 percent
Recognition from leadership at global sales and marketing summit
Strong acceptance from sales organization – user interactions have risen to over eight per day; that means a salesperson will look at material on or generated by this tool once every hour
Congratulations to Nick Panayi and Dorothea Gosling along with the entire team at CSC for building an ABM infrastructure that scales to support a larger number of named accounts.
Categories