Summit 2014 Influencer Program of the Year Spotlight Lattice
At the SiriusDecisions Summit 2014, we recognized four of our clients – Lattice, LinkedIn, Polycom and SAP – for the outstanding work they've done in the area of influencer programs. Each of these organizations has a principal strategy for leveraging influencers to drive marketing and sales results. This is the fourth in a series of blog posts that looks at these winning influencer programs and the innovative approaches they employed.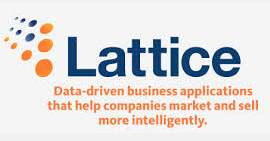 Influencers are often used when companies want to build some buzz around their product launches, but rarely has this been done as effectively as when Lattice launched Predictive Lead Scoring for Marketers. Lattice was fairly well known in the sales world for its analytics tools to support sales productivity, but this was its first foray into marketing. It needed to grab the attention of demand generation marketers – a group that is exposed to a huge amount of hype and is increasingly immune to marketing pitches. Lattice broke through the noise using a clever theme and the willing participation of influencers. Some of the keys to its success:
Audience-centric theme. The marketing nerds theme that ran through virtually every launch activity is one of those truly brilliant marketing ideas that created a deep connection with the audience. It plays on the frustration that many demand gen marketers feel when the marketing organization as a whole fails to understand and adopt a data-driven approach. Lattice played up this theme with humorous visuals, giveaways and promotions.
Social media promotion. This launch targeted a socially savvy group, so a large part of the campaign was played out in social media. Before the launch, the audience was encouraged to complete the tweet "I'm a marketing nerd because…" with the hashtag #MKTGnerd. Tweets became entries into a contest to win marketing nerd goodies at the launch event. Lattice highlighted some of the best entries in entertaining blog posts (e.g. you are a marketing nerd because you've wallpapered your guest bathroom with the SiriusDecisions waterfall). This exemplifies the key to achieving success in social media – make your content a reflection of the audience, and you will be rewarded with great participation.
Understanding influencer motivation. One of the techniques that rocketed this campaign up the charts was the Top Marketing Nerds list. Who doesn't want to be on a top list of some kind? Of course, the influencers that were named immediately amplified this recognition to their followers, who numbered in the tens of thousands. Those who were not included on the list used Twitter to humorously express their disappointment, and Lattice expanded the list.
Event as platform for experience. The actual launch occurred at the 2013 Eloqua Experience event, which has become an annual pilgrimage for demand gen marketers. The beauty of using an industry event at the center of a launch is that it brings influencers and audience face-to-face in a setting where the theme can be carried out in a big way. At the Lattice booth, visitors were greeted by employees dressed in full nerd regalia, giving away nerd glasses, bowties and the always-handy funnel whiteboard.
Campaign execution. Not surprising for a bunch of folks dedicated to excellence in demand generation marketing, the Lattice team executed the campaign flawlessly through a series of well-choreographed activities. Pre-event promotion led to in-person activities to engage attendees at the event; post-event followup made sure that anyone who had expressed interest was contacted and received appropriate information in a multi-touch nurturing campaign.
Results
The Lattice #MKTGnerd campaign overachieved at every step of the way. The team exceeded event goals for demos and leads by 15 and 27 percent, respectively. In social media, it saw more than 500 posts, more than 1.2 million in reach and more than 2.5 million impressions. As for the pipeline, at last check, Lattice had more than 48 late-stage and nine closed/won deals. Not surprisingly, Lattice has chosen to continue the marketing nerds theme as part of its brand and marketing programs.
Categories