Summit Europe 2017 Preview: Q&A With Isabel Montesdeoca
Summit Europe is the premier destination for Eurocentric B2B research and innovation
For a preview of what this event will offer, Ellen Lind interviewed Isabel Montesdeoca, director of EMEA research at SiriusDecisions
Among many other topics, Summit Europe attendees will discover how new data privacy regulations will drive marketers to adopt better marketing practices
The eighth annual SiriusDecisions Summit Europe, which will be held in London on October 4–5, will provide two days of data-driven best practices research; the latest updates on innovations across the B2B space; and an opportunity to network with an elite community of European sales, marketing and product leaders. In the second of three interviews I conducted with Summit Europe presenters, I sat down recently with Isabel Montesdeoca to get a glimpse into how this event will help attendees operationalize their organization's growth strategies in today's diverse European B2B markets.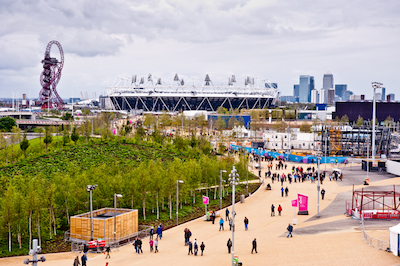 What is the biggest challenge facing B2B organizations in Europe today?
Data privacy right now is a HUGE deal for people in Europe. Unlike the U.S. Summit, where some companies still hadn't heard about the new General Data Protection Regulation (GDPR), at the European Summit everyone will not only know about it, they'll be concerned about what it means for them. Even organizations with a game plan already in place freely acknowledge that changing the way marketing, tele and sales approach prospects in order to comply with the new regulations is a big challenge. The reason is that GDPR stops us from doing what we've always done – batch-and-blast emails to anyone we think could be in our target market – instead requiring us to obtain a prospect's consent to receive communications before we contact that individual. That requirement turns things on their head for many organizations, forcing them to shift away from a heavy reliance on outbound tactics toward more inbound tactics. Companies also need to reassess how they leverage inbound tactics. Generic digital ads need to be replaced with targeted, persona-specific messages that engage prospects and make them want to start a conversation with us.
So, it's a mechanics change from outbound to inbound, and it's a philosophy change from broad-based messaging to much more targeted persona messaging. Both are hard to do, and if you put them together in a pressure cooker with a timer set to May 2018, you've got a major issue on your hands.
Tell me a little about your Summit Europe session with Julian Archer, "Powering Demand Through Privacy and Preference Management." What can attendees expect to take away from this presentation?
It's great to be told about the new regulations, but reading about them doesn't necessarily tell you what you need to do as a marketer to ensure you're not just compliant but also continue to meet your lead generation goals. Our goal in this presentation is to give marketers a lifeline – a way of looking beyond the regulations and worries about fines – instead helping marketers identify a preference management strategy that can evolve their marketing approach in the short and long term for the better. Implementing a preference management strategy takes us away from focusing solely on what we have to do to be GDPR compliant – and replaces it with a focus on consistently engaging with prospects at every touchpoint. Put the pieces together and preference management enables us to learn about our prospects in the same way we learn about anybody – by engaging them in conversation.
I say this all the time in inquiries: Our get-out-of-jail card where GDPR is concerned is consent. Engage with an individual via inbound and get that person's consent to continue the conversation. When we do that – and we comply with those wishes – much of the worry for marketers goes away. Preference management can help marketers achieve that.
What one thing would you recommend Summit Europe attendees do in London in their free time?
Visit the Olympic Village, over on the east side of London. Very few people manage to get to it because it's a bit of a hike, but it's really impressive. If anyone is planning to stay in London for the weekend, the Queen Elizabeth Olympic Park 10K is on Saturday. The race kicks off at 9:30 a.m., and it covers a lot of the Olympic site. You'll get some exercise, and you get to see all the Olympic buildings and stadiums! If you're there for the weekend and you want to do something different, I'd highly recommend it.
Quick facts:
Event: SiriusDecisions Summit Europe 2017
Date: October 4–5, 2017
Location: Hilton London Metropole in London, England
Categories