Summit Europe 2016 Highlights: Customer Advocacy Is Not Just Sales References!
To better support buyer and customer lifecycles, B2B marketers have recognized customer advocacy as an important contributor
Advocate sourcing processes, investment in advocacy programs, and buyer's journey mapping activities are often severely lacking
SiriusDecisions' research has shown that only 10 percent of marketing program budget, on average, is dedicated to advocacy
In their quest to better support buyer and customer lifecycles, savvy B2B marketers have begun recognizing customer advocacy as an increasingly important contributor. After all, what could be better than having a happy customer sing the praises of your offering?
However, many organizations have yet to take full advantage. As Bob Peterson explained during his presentation at Summit Europe in London earlier today, advocate sourcing processes, investment in advocacy programs, and buyer's journey mapping activities are often severely lacking.
For starters, a disconnect persists between modern customer advocacy and a still-popular old definition. Many B2B professionals think of advocacy as simply sales references. However, customer advocacy is defined by SiriusDecisions as a "combination of activities that help customers share experience with your brand, formally and informally." It can include anything from case studies and customer videos, to testimonials and realized value studies, to customer communities and user groups.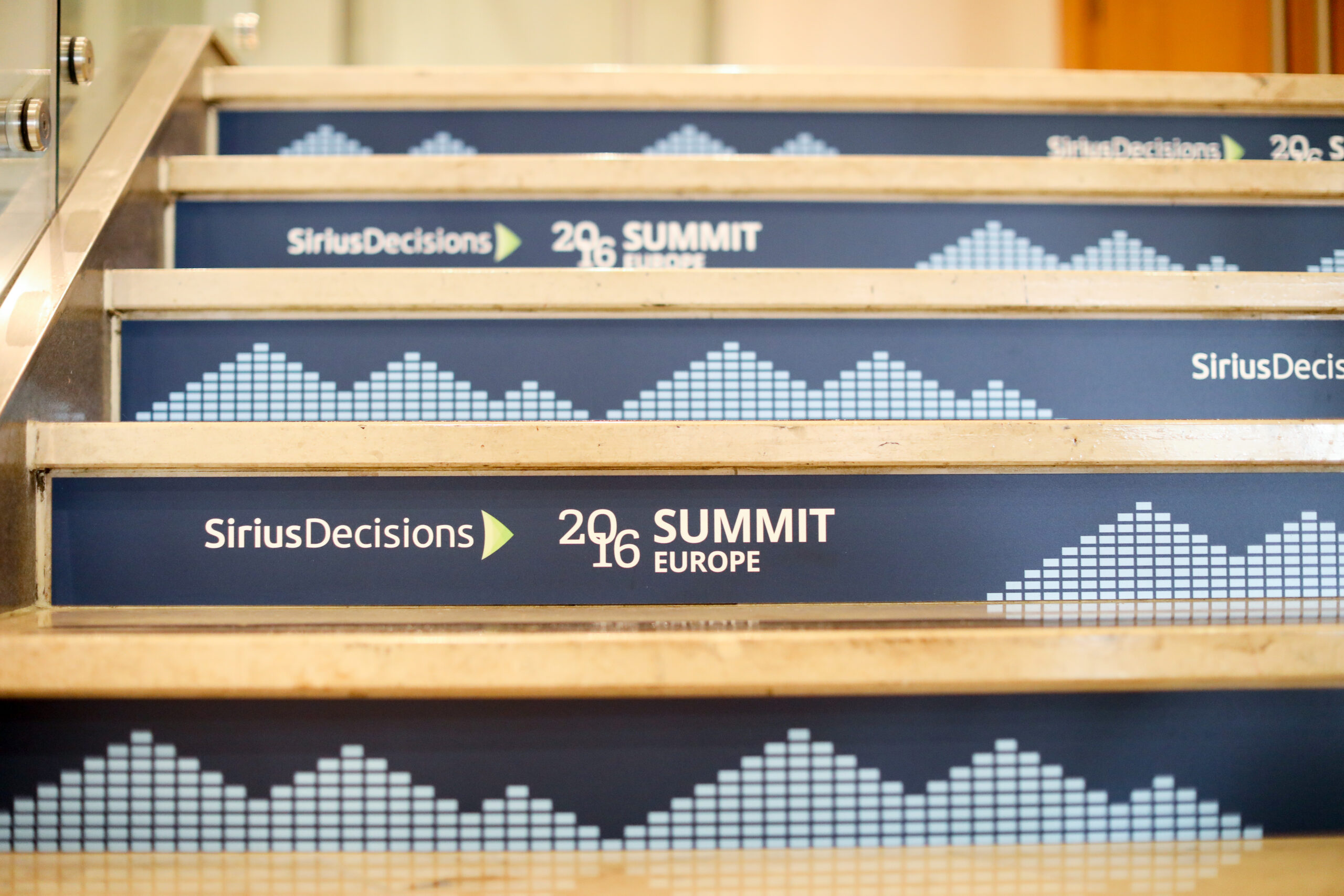 Equally disconcertingly, SiriusDecisions' research has shown that only 10 percent of marketing program budget, on average, is dedicated to advocacy. Barely more than a third – 35 percent – of organizations have a formal advocate sourcing process, and only 18 percent complete formal buyer's journey maps. This lack of budget and process severely limits marketers' ability to make meaningful contributions with advocacy.
What are the secrets to success among organizations with standout advocacy programs? First, successful advocacy sourcing requires investment in four critical areas:
People. Advocacy is not a random, nebulous function, Bob explained. It should be housed under marketing (usually customer marketing) and have skilled resources assigned. Advocacy champions must set the future vision, and customer data must be readily available. Finally, incentives should be in place to drive commitment and performance.
Processes. To optimize advocacy sourcing, organizations must understand customer roles and where they fit in each lifecycle stage, identify triggers that provide clues to advocacy participation, and determine the reasons that customers want to become advocates – i.e. the "what's in it for me?" factor.
Infrastructure. Technology is critical. Bob recommended first identifying infrastructure requirements, then looking at available options and consideration how sourcing can be optimized by integrating advocacy platforms with existing systems.
Interlock. "Because so many different functions and individuals touch each customer during their lifespan, it really takes a village view to think about who can help," Bob said. "It's not just the job of the advocacy function." Therefore, interlock is considered the most crucial foundational element of advocacy sourcing optimization. Organizations should identify the how, what, why and where for each function and ensure this information is fully shared internally.
Of course, the work doesn't end once all those advocates are sourced. Deploying advocates properly requires first understanding the unique needs of customers and potential buyers.
Consider where and how advocacy can support buying cycle needs and customer cycle needs. For example, in the early stages of the buyer's journey, make sure to deploy advocacy early rather than wait until the point at which references are typically provided. Later, during the solution phase, advocacy support can help buyers frame their vision of what investing in the offering could do for them.
Once a buyer becomes a customer, advocacy takes on new importance. Customers can reap significant benefits from interacting with their fellow customers as they start to get engaged with the product and organization. Driving participation and increasing customer value are key advocacy goals later in the customer lifecycle.
Ultimately, organizations seek to formalize retention by helping customers understand the impact of their investment, then leverage information gathered in early stages to support additional growth opportunities. None of this work can be left to chance, so advocacy is critical.
All that might sound like a tall order for marketers still seeking to get their advocacy programs off the ground – or those who still see advocacy as simply providing sales references. Bob recommended that marketers start by conducting an audit to find gaps, and getting sales and product involved and educated on the benefits of advocacy. "Be the advocacy advocate!" he told attendees.
Categories