Technology That Supports Successful ABM Strategies
Fully 58 percent of B2B companies said they're planning to invest in account-based marketing (ABM) technology or services in 2016
While there are many ABM specialty technologies, don't forget about how to adjust the use of existing technology for ABM use cases
The top planned technology investments for ABM show that companies are looking to make ABM scale and prove its value to the business
There's no denying that account-based marketing (ABM) is having a moment in B2B. It's a moment I hope lasts a long time, because we see how well ABM performs for our clients who make this part of their marketing strategy. A major opportunity on the road to ABM success is the use of technology. According to our recently released 2016 State of Account-Based Marketing Study, 58 percent of B2B companies say they're planning to invest in ABM technologies or services in 2016. Marketers need to get the most from the technology investments they're making in ABM right now to deliver business impact and prove the case for expanding ABM. The key to success with these investments is understanding not just which new technology options to buy, but also how to deploy new and existing technologies in different ways to align with sales and meet account goals, and improve customer experience.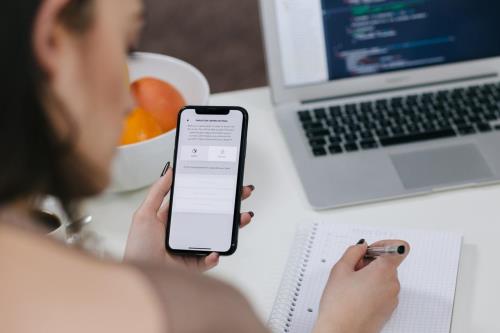 Based on our 2016 State of Account-Based Marketing study, here are some of the top ABM technology categories B2B companies said they plan to invest in this year. This does not represent all categories that support account-based marketing, just those that were named most often by our survey respondents this year.
Ad tech. Sixty-eight percent of companies are looking to add tools from this category in 2016. Advertising technology includes all of the technologies that facilitate reaching a targeted audience digitally, including paid search advertising platforms and demand side platforms for display, social, video and mobile ad serving. Typical ABM use cases for ad tech are the following: reach-to-expand engagement with defined audiences; retargeting to get visitors to return to a site, web conversion optimization to engage and qualify individuals once they reach a site; and more.
Marketing automation (MAP). Thirty-five percent of companies are looking to invest in tools from this category in 2016. MAP provides support for pre- and post-sale contact engagement at scale. In addition to supporting outbound emails and other traditional tactics, many MAPs incorporate functionality for linking online activity and contact profiles, and more are integrating account scoring capabilities and other functionality to support ABM execution and sales alignment.
Salesforce automation (SFA). Thirty-one percent of companies are looking to invest in tools from this category in 2016. Capabilities include lead management, account management, contact management, opportunity management and reporting, plus a home for add-on applications across a range of categories. ABM efforts rely heavily on the SFA for information about account, contacts and opportunities, and can be a repository for marketing resources as well. This category is supplemented in many companies by a sales asset management platform that allows sales and marketing to define and serve insights, content and other resources for account-specific needs.
Analytics and insights. Thirty-one percent of companies are looking to add Web analytics tools, and 25 percent are planning to add predictive analytics tools in 2016. Use cases for ABM are generally concentrated around financial and performance analysis (e.g. opportunity identification, growth in accounts, overall account engagement, online engagement, relationship health) for target accounts and buying centers. They also include predictive analytics (including intent analysis, predictive lead scoring and churn detection) to define where ABM and sales should focus. We continue to see growth in deployment of account-based insights platforms that provide essential, always-on access to account information from a range of internal and external sources.
Progressive profiling/dynamic display/CMS. Thirty-one percent of companies are looking to add tools from this category in 2016. These solutions allow online visitors to be dynamically identified based on anonymous buyer profile data obtained via multiple sources. Organizations can identify visitors from target companies by matching IP addresses, and online behavioral data can be aggregated with existing account data to prime the organization for deployment of the other ABM tactics. When linked to a Web content management (WCM) system with dynamic capabilities or a behavioral targeting platform, IP lookup data can enable content offers that increase the likelihood of engagement and conversion.
Customer intelligence management. Twenty percent of companies are looking to add tools from this category in 2016. Solutions in this category help B2B companies collect, analyze and respond to customer feedback. Data from touchpoints encompassing traditional and social media is gathered and analyzed to understand customer sentiment. Use cases for ABM include ongoing access to insights about relationship status with existing customers to ensure the right segmentation, messaging, engagement and growth plans.
Social media. Twenty percent of companies are looking to add tools from this category in 2016. Tools to deliver and monitor social media activity are key components of the account-based marketing toolkit. These can be deployed at the account-to-account and person-to-person levels. Some insights platforms integrate social media activity into their reporting.
Categories