Ten Reasons to Attend the Summit in Nashville
Ten reasons to not miss the 2015 Summit including the many great sights and sounds of Nashville
Attendees experienced 18 new models, more than 50 analyst sessions, 100 case studies, and a supplier marketplace
Program of the Year winners for excellence in customer experience, sales onboarding, channel programs and marketing measurement
After every SiriusDecisions Summit, our analysts take a deep breath, a quick nap … and then get busy building more ways to help our clients align sales, marketing and product and achieve success. As part of the SiriusDecisions editorial team, I have a front-row seat into this creative process, which involves many iterations of brainstorming, collaboration, peer review and plenty of scrutiny. The culmination of all this effort is, of course, another amazing Summit. So, now that it's that time again, here's my take on 10 reasons to not miss this year's Summit: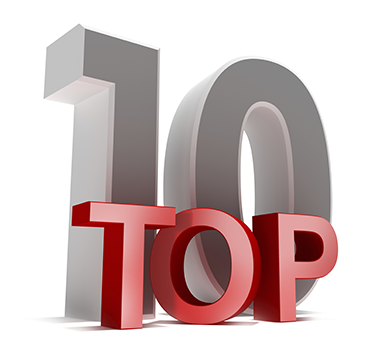 To celebrate spring. Now that the cold weather has finally eased, and everyone's out of hibernation, 'tis the season for Summit! Whether your realm is product, marketing or sales, we promise to feed your hunger for thought-provoking strategies and real-world B2B success stories.
To check out Music City. If the capital of Tennessee isn't on your bucket list, add it now so you can check it off this year (May 12 to 15 to be exact). When you're not absorbed in all things B2B, make it your business to take in the sights – the Grand Ole Opry House, the Charlie Daniels and Willie Nelson museums, the Country Music Hall of Fame and Museum, Belle Meade Plantation… Trust me. You won't have time to be bored.
To practice the Zen approach to B2B. Contemplate the wisdom revealed by SiriusDecisions thought leaders while wandering through the nine acres of gardens, waterways and waterfalls that make up the Gaylord Opryland Resort. What better environment for soaking up deep thoughts?
To feed your mind. That's why we've hired more B2B experts, increased the size and length of Summit (from three to four days), and will be offering repeat sessions so you won't miss anything. This year's Summit will feature 18 new SiriusDecisions models, more than 50 analyst sessions, 100 case studies, and a marketplace full of suppliers of B2B solutions.
To catch up with Magic. If you (like me) had no idea that Magic Johnson, our keynote speaker, has done a lot more than play basketball in his career, get ready for a surprise. In addition to being chairman and founder of the philanthropic Magic Johnson Foundation, the Hall of Famer is chairman and CEO of Magic Johnson Enterprises, a conglomerate that includes a $500 million private equity fund, multi-cultural media companies and restaurant and retail chains.
To congregate with your fellow B2B leaders. Since b-to-bers are such social creatures, SiriusDecisions has structured Summit to appeal to their natural inclination to gather in groups and kibbitz. You'll have many options for grazing and gossiping, cogitating and contemplating.
To applaud excellence. We love to shine a spotlight on people who do great things. Our Return on Integration (ROI) Honor gives kudos to B2B practitioners who are amazing at aligning sales, marketing and product. And that's not all! We will also be recognizing Program of the Year Award winners for excellence in customer experience, sales onboarding, channel programs and marketing measurement.
To wear a green tie…or boa…or bolo. Our second annual Green Tie Gala on May 13 will be the perfect opportunity to let loose and dance to live music by the Neon Trees and Nashville's The Kicks. We've been scouring Etsy and Ebay for Sirius green accessories, so find a bright green vest…or headband…or shoelaces…before it's too late – because Sirius green is the new black!
To get gussied up. Many of us live in the land of business casual…or corporate conservative. Cowboy boots and bolos bought on a whim gather dust in the closet. Being that Summit will be happening in the country music capital, don't be shy about showing off your cowgirl/boy alter ego.
To join us for the biggest party of the year! On May 14, we'll be closing off five lanes of traffic to host our Titanium Block Party that'll be held at the Tequila Cowboy megaclub on Broadway Avenue. Let us treat you to Titanium cocktails and Southern comfort food, then take your pick from the music menu – two live music stages, a dance club, a karaoke bar…you get the idea. Sponsored by our Titanium Sponsors, the Block Party will be a memorable way to celebrate another year of B2B progress with your colleagues and peers.
Categories