The Dirty Little Secret: Six Strategies for Mitigating Channel Partner Risks
A channel strategy depends on C-level support to raise its profile, but many executives still question the ROI of indirect channel partners
Without proper management, a company's risk exposure can magnify when channel partners conduct business on its behalf
There is no silver-bullet solution to mitigating channel risk; it takes a proven multi-pronged approach
Much has been written about the benefits of mobilizing indirect channels and partners to reduce operational costs, ensure the timely delivery of products and services, and accelerate revenue growth. As a result, more and more companies are using them as their primary route to market. However, the dirty little secret is that many executives in the C-suite still view channels (and the teams that support them) as a "necessary evil." They often struggle to understand if the return is worth the perceived risks of selling through a third party, such as loss of control (e.g. messaging, customer experience, price), legal/compliance issues, and reputation and performance risks.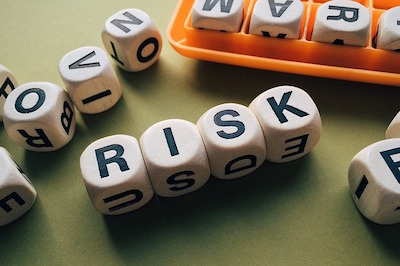 The following is a high-level overview of the potential core risks of selling through third parties that are not under the direct control of the organization and may not perform appropriately – and the primary approaches organizations are implementing successfully to mitigate these risks. The next time channel leaders are pulled into the "channel risk vs. reward" debate, they can reference these six strategies:
Vetting and selecting partners. Mitigating channel risk starts with selecting the right channel partners to represent the brand. As I've discussed in several previous blog posts, this starts with developing a clear description of what a good partner looks like (i.e. the ideal partner profile) and converting that profile into a scorecard that can be used to select new channel partners objectively. It also requires channel sales functions to go beyond simple credit checks – including effective due diligence as a mandatory step in their recruitment process to validate experience and track record as well as reputation. Examples of due diligence include conducting Web searches, making site visits, talking to customer references and using third-party due diligence services.
Contract terms and conditions. Deficiencies in contracting practices are a frequent root cause of several forms of channel risk. Every channel partner that represents a supplier should be required to sign an agreement that contains the appropriate contractual provisions and safeguards that the channel partner can understand and the supplier can enforce. These provisions and safeguards include the partner's compliance obligations (e.g. minimum sales volume, training, reporting, following branding guidelines, protecting the supplier's intellectual property), the supplier's rights (e.g. right to audit partner records, confidentiality, partner termination without cause), and the expected and prohibited types of conduct from partners and any third parties they sub-contract.
Monitoring and evaluating. One of the biggest mistakes even organizations with thorough due diligence and detailed contracts make is failing to continuously monitor and evaluate their partners. Suppliers must make sure that partners are adhering to the terms of their contract, the organization's code of conduct, and local laws and regulations. This also requires taking swift action to remedy the problem when issues are discovered. Key means of accomplishing this objective include using partner scorecards to measure performance, requiring regular certification renewals to validate knowledge, sending out annual questionnaires to identify changes in each partner's business (e.g. new ownership, new sub-contractors, new locations), conducting end-customer satisfaction surveys, collecting Net Promoter

®

scores, and using third parties to conduct audits and manage compliance (and test products if the partner is an independent software vendor).
Enablement. Training is not learning. Too many organizations focus exclusively on training, which is simply instruction. Learning, on the other hand, is the process of absorbing and retaining information for the purpose of putting that knowledge to work. To ensure partner personnel are properly prepared to sell, support and service their offerings effectively, suppliers must go beyond merely requiring partners to complete courses during onboarding – by putting tactics in place to reinforce the information delivered during training, providing just-in-time learning and validating the knowledge of partner personnel before considering them self-sufficient (e.g. through certification and observation).
Processes and controls. Over the past several years, many organizations have found themselves in hot water under the Foreign Corrupt Practices Act for the actions of their partners, such as using supplier-provided benefits (e.g. special bid pricing, incremental discounts, incentives, market development funds [MDF]) to bribe customers in order to win their business. This risk can be reduced or even eliminated by adopting a disciplined special bid pricing/discount request and approval process, margin verification (audit) programs, and MDF controls, and by providing training on anti-corruption and other major compliance issues.
Partner risk mitigation. Organizations need to help partners mitigate their risks in addition to mitigating their own. Channel partners can make the mistake of guaranteeing their customers an unrealistic outcome, intentionally or not. To reduce this risk, many suppliers are starting to provide their partners with training on not just their products and services, but also on structuring end-customer agreements. If the solution is very complex, partner configurations/proposals are expected to go through a quality check by the supplier before they can be quoted and ordered.
The bottom line is that there is nothing inherently problematic in the use of channel partners as a go-to-market strategy. All go-to-market strategies bring some level of risk – the key to success is understanding and mitigating these risks with established best practices.
Clients of our Channel Sales Strategies service have access to published research that provides additional detail on this topic, as well as analyst inquiry and other research to support the establishment of a channel partner risk mitigation program. Contact us if you're interested in learning how we can help your organization along this journey.
Categories