The Five Essentials of Strategic Product Management
In product management, strategy is not a "one and done" deliverable
Many clients of our product management advisory service are struggling to identify and train on the right strategic behaviors
To help enforce strategic behaviors, here are five questions strategic product leaders should ask their colleagues and themselves
In product management, strategy is not a "one and done" deliverable. Nor is it something that is addressed only during planning season or each time the roadmap is updated. Great product managers engage in strategic thinking and execution every day – from the identification of lucrative market opportunities to the development of the product portfolio and its go-to-market execution. Many clients of our Product Management advisory service are struggling to identify and train on the right strategic behaviors.
Being "strategic" is not something that product managers can master as a result of a course in college or business school. Our view at SiriusDecisions is that the sharpening of those skills takes leadership and mentoring. To help our clients mentor their teams, we have developed a brief, Foundational Behaviors of Strategic Product Management. Non-clients have access to a condensed version of the brief here.
Additionally, to help enforce strategic behaviors, here are five questions strategic product leaders should ask their colleagues and themselves: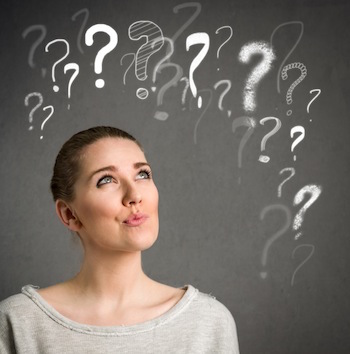 What problem we are trying to solve?

Strategic product managers take the time to clearly understand the customer's business problem from their point of view so they can truly offer products that add value instead of just improving on currently available, often substandard solutions. Additionally, they take a thoughtful approach to investigate market opportunities in order to find attractive, strong candidates – based on the organization's sales, marketing and product competencies.

How can we best solve the problem and create sustainable value?

The strategic product manager uses critical thinking skills and enterprising ways to not only get at the root of problems, but also to find new and innovative ways to solve them. With their boundary-less style, strategic product managers are not afraid to cross business and functional silos and work with external partners – even the competition.

What is my offering's specific purpose?

Most product managers are great at articulating what their offerings do, but the strategic product leaders are also great at identifying what the product does not do. They focus on a specific area and ensure the resources are there to execute on that vision.

How can I ensure my product is successful every day?

Strategic product managers remember that their responsibility every day is to drive sales results for the company. A highly strategic product manager does not simply "leave sales to the sales people" but takes full responsibility, ensuring the most relevant data is collected monthly, and that revenue generating functions (product, marketing and sales) review and analyze the data and plan for action as needed.

This area looks at how well the product manager can adjust and change course as a result of business results or external events. This is important because no plan – however well thought out – can withstand all contingencies. And when things do not go as planned, product managers need to reinvent and affect (sometimes painful) changes.
Categories