The Path to Sales Alignment
Your sales ecosystem could reveal areas of misalignment that could be hindering your revenue growth
See examples of how you can improve the effectiveness and efficiency of your sales organizations through our consulting projects
Our sales consulting practice can do an assessment for through our Sales and Marketing Revenue-Growth Assessment Project
Most
of us don't ask the car mechanic to check the alignment of our car's
wheels or tires whenever we get our cars serviced. We don't have to ask –
mechanics check the alignment as a matter of course because they know
that misalignment can occur over time.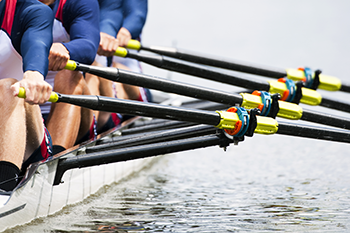 But how many of you regularly check the different components of your sales ecosystem to see if there are any areas of misalignment that could potentially be hindering your revenue growth?
With the ever-increasing velocity of change occurring in the offerings you sell, the markets and buyers you sell to and the competitors you sell against, it's all too easy for components to get out of alignment. Here are just a few examples that we often see among our clients as we help them to improve the effectiveness and efficiency of their sales organizations through our consulting projects:
The current sales process has not been updated to reflect changing patterns in buyer behavior
The sales approach has shifted to selling solutions, but compensation plans still reward short-term success in selling products and fail to accommodate the peaks and troughs in bookings that go along with selling bigger-ticket, longer sales-cycle solutions
The current sales training curriculum fails to develop the emerging skills and knowledge components that are required today (and will be required tomorrow) of a successful B2B sales rep
So, what's the answer? Well, the first step is to conduct an immediate and detailed current-state assessment of alignment factors across the sales organization, identifying areas that are not in alignment with the organization's go-to-market plan and comparing findings to benchmark data for similar organizations wherever data is available. Typical focus areas should include:
Lead generation and management process
Sales processes
Sales coverage model
Sales readiness
Rep and manager time allocation
Compensation
Account/territory planning
Use of technology
Sales management process
Sales metrics
Investment in sales
The second step is to establish a cadence for repeating the assessment and benchmarking on a regular basis – at least annually. That way, you can see the impact of the measures you put in place following previous assessments. Regular assessments also let you know of any new gaps in alignment that have occurred as a result of macro- or micro-level changes in the environment.
If you're stuck for resources to do the assessment, or you want a third-party unbiased objective assessment, or maybe you don't have access to benchmark data for similar organizations, then SiriusDecisions' sales consulting practice can do the assessment for you through our Sales and Marketing Revenue-Growth Assessment Project, combined with our sales advisory services.
So the next time you take your car in for a service, remind yourself to ask your sales leadership how long it's been since they assessed alignment within the sales organization!
Want to learn more about building an aligned B2B infrastructure? Join us at the upcoming Technology Exchange.
Categories