The Sales Talent Divide And Three Things Sales Leaders Can Do
Sales leaders face serious challenges in attracting and retaining diverse sales talent. Future Forum research, in a survey of thousands of workers and managers globally, shows a divide in work satisfaction and flexibility between executives and employees, especially those in non-white, male demographics. For example, 44% of executives want to work from the office everyday compared with 13% of Asian employees, 19% of Black employees, and 25% of white employees. The report goes on to discuss how this disconnect is fueling a desire by workers to find employment elsewhere. Below, I shed some light on what this means for sales leaders and three steps they can take.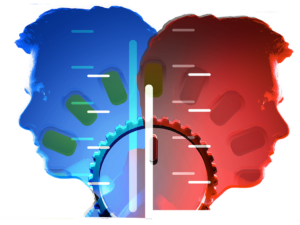 Support Flexible Seller Work
Sales leaders, especially in high-tech companies, who struggle with building diverse teams of sales talent must pay particular attention to the need for flexible work. Failure to take steps now to prevent a wave of resignations may stall end-of-year performance or create a deficit in the new year. Understandably, sellers need to work when and where buyers work. However, Forrester's Sales Activity Study data indicates that sellers spend 24% of their 52-hour workweek on client interactions. The rest of the time is spent preparing for and following up on interactions or non-sales tasks such as training or administration. Flexibility means that sellers could save workday hours for buyer interactions and do prep during their preferred non-workday hours (for example, after the kids are in bed).
Since seller performance is measured by impact, how much business they close or how quickly, it is easy for leaders to identify whether sellers are performing. As a result, sales leaders can make the case to allow for more flexibility for sellers.
Action one: Support flexible work practices for both where and when sellers work to allow them to focus on achieving their goals in the best way they see fit. The impact is improvements in how employees feel about their work-life balance, stress levels, and their satisfaction with work.
Create A Communication Culture
The Future Forum report highlights a lack of open communication and decision-making processes that don't include employees as key contributors to the gap between management and employees. Employees want to be included and understand the reasons behind decisions that are made.
Action two: If there is an issue that affects sales talent, involve sellers in the process. Overcommunicate with sellers about the issue, the steps taken to listen to their needs, and the process taken to resolve the issue or create more flexible policies.
Embrace Seller-Enabling Technologies
Finally, it's hard to find and hire good sales talent. The two actions above focus on retaining the talent we have. Those that execute actions one and two will have a distinct advantage over competitors that don't embrace flexible work and open, inclusive decision-making. This third action focuses on creating a more productive work environment for sellers. Effective technology can improve seller experiences and can retain and attract sales talent.
Action three: Embrace technology that enables remote workers to maximize their ability to be productive and automates mundane tasks, routine data entry, and administrative friction points.
Of course, we never want to assume technology alone will solve a problem. However, carefully planned and executed technology initiatives that put the needs of the seller in the spotlight can go a long way. Take care to minimize stress on users during rollout. Provide well-executed enablement that ensures users will be able to seamlessly and successfully adopt and utilize the technology. Well-planned technology can improve seller stress levels, their enjoyment of work, and the efficiency and effectiveness with which they work. Companies that care enough to make it easier to sell are more likely to attract and employ the right talent.