The SiriusDecisions Sales Leadership Exchange: See You in Sonoma
On February 26 and 27, SiriusDecisions will be hosting our Sales Leadership Exchange – bringing together a select number of sales, sales operations, sales enablement and channel leaders in beautiful Sonoma, California, for networking, thought leadership, and sharing of best practices. There may be a little wine involved as well.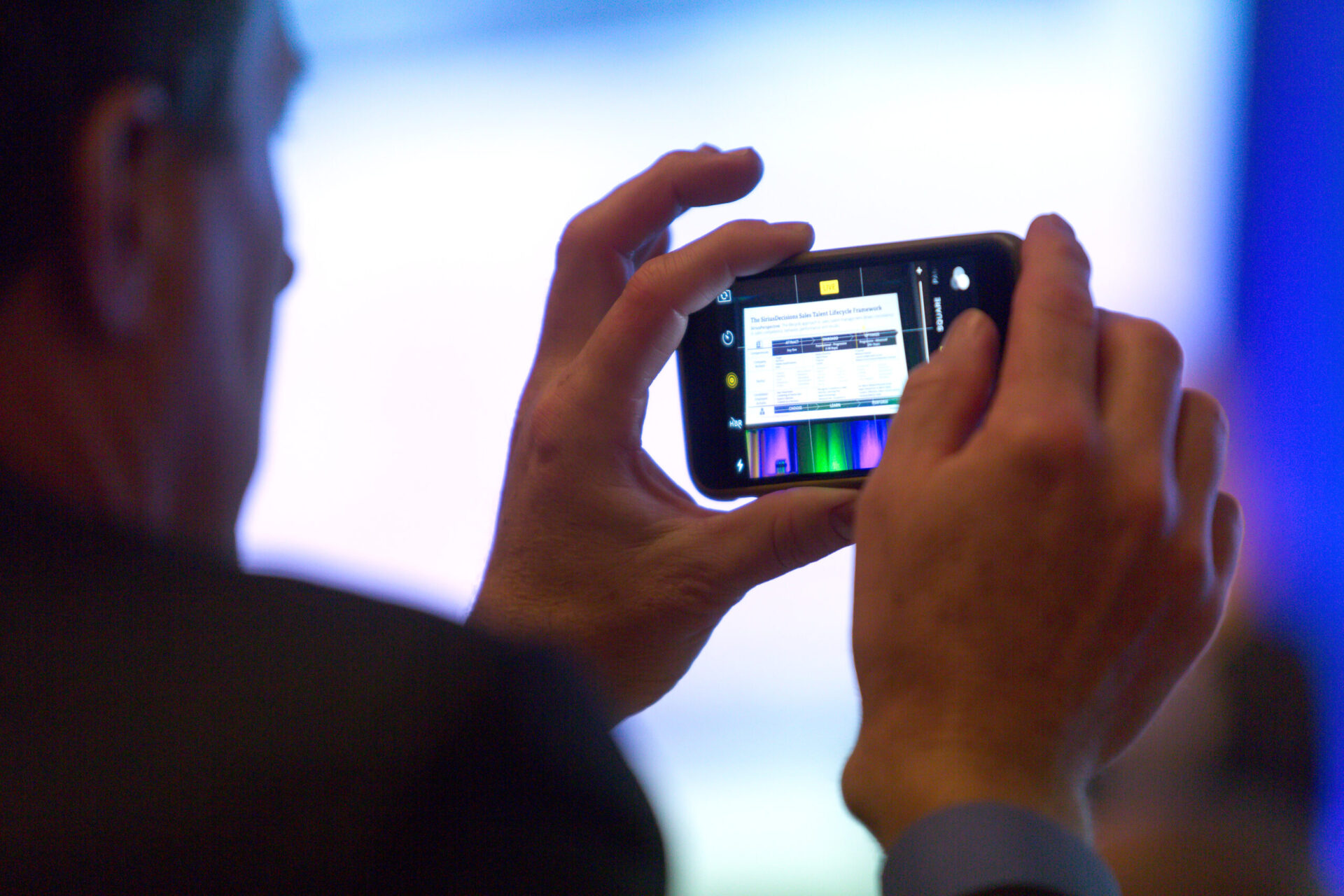 While our guests will be from different companies, industries and geographies, they will all share one thing in common: The number they need to hit in 2014 is bigger than the number they had to hit in 2013.
That's why we are focusing a day-and-half event around the topic of sales productivity: the ability to increase the yield of every rep and channel partner through a relentless focus on improving efficiency and maximizing effectiveness.
This is SiriusDecisions' first exchange (we also hold forums, roundtables and summits). What makes an exchange unique is:
It is exclusively for folks who are at the senior level in their organization.
We will be allowing only a limited number of guests in order to foster discussion and facilitate networking.
We are very excited about the agenda, which will include some great guest speakers and new thinking around maximizing field force productivity. Here are the highlights:
Wednesday, February 26: Evening Event
Our guests will have the opportunity to network while enjoying the best that Sonoma wine country has to offer. The event will be off-site at a local winery, where we will take a tour of the vineyards, then enjoy a fabulous dinner, amazing wines and great conversation.
Thursday, February 27
Rich Eldh, co-founder of SiriusDecisions, will set the stage, welcoming guests with the message that sales organizations need to align their operations, enablement and channel to focus on improving productivity.
I (Jim Ninivaggi, sales enablement strategies service director at SiriusDecisions) will share our latest research on why sales organizations need to rethink productivity – and start thinking about relative productivity.
Jean Olivieri, vice president of worldwide sales enablement at ADP, will discuss how her organization equips, empowers and enables its field force to have conversations that create differentiated value in this brave new world of selling to a more enabled buyer.
Mark Levinson, sales operations strategies service director at SiriusDecisions, will share our latest research and findings on what separates high-performing reps from the herd.
Laz Gonzalez, channel management strategies service director at SiriusDecisions, will walk guests through the SiriusDecisions partner's journey and explain how to use it to maximize channel effectiveness.
Jay Gaines, executive edge CMO service director at SiriusDecisions, will discuss what CSOs expect of their CMOs, which, he asserts needs to evolve from simply asking for events and leads to asking for enablement and accountability.
Jason Womack, renowned expert on achieving personal and professional productivity, will provide best practices and practical advice that guests will be able to apply immediately to boost their teams' – and their own – productivity. Guests will receive a complimentary copy of Jason's book, Your Best Just Got Better: Work Smarter, Think Bigger, Make More.
For more information, and to register, click here
We look forward to seeing you in Sonoma!
Categories