The Power of Sales and Marketing Alignment for Account Planning
Companies can utilize a named-account account-based marketing (ABM) approach, grouping accounts to achieve scale.
When planning for a named ABM pilot, have sales and marketing collaborate in person for aligned outcomes and a fast start.
I recently had the opportunity to co-lead a day-long workshop (alongside my consulting colleagues) with an established $1 billion corporation in the engineering simulation software space. The company was looking to complement its broader demand creation strategy with an account-based marketing (ABM) program for 15 accounts. The goal was to grow these existing accounts with a cross-sell strategy to new buying centers. Accounts were grouped into four clusters based on common characteristics. Increasingly, we see clients use an approach that targets approximately 20 to 30 enterprise accounts, but achieves some level of scale by grouping three to five similar accounts with common characteristics.
The workshop started with a morning presentation designed to create a foundation for the entire ABM pilot team. The majority of the workshop then consisted of concrete, hands-on planning exercises with four planning teams, each representing one of the solution initiatives that the company has deemed a "big bet" for the coming year. A significant amount of preparation work was done during the two months leading up to the workshop. That work was leveraged to move through a series of account planning steps, including goal setting, insights validation, resource inventory and activity planning.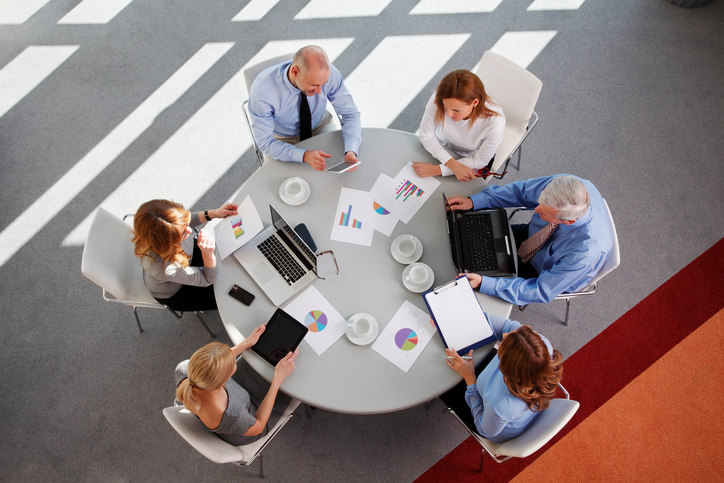 There were several reasons that having account managers, sales leaders and cross-functional marketing practitioners working together in one room for a full day was so powerful:
Common language. By covering core terminology, key principles and ABM success stories from other SiriusDecisions clients, the team could avert communication barriers that often slow down – or even derail – complex initiatives like ABM. This also provides a common lexicon for ongoing communication, which is crucial across functions as the pilot takes shape.
Current state level-set. The various pilot teams took collective stock of their starting points. It became clear quite quickly which solution initiatives were execution-ready, and which ones had quite a lot of foundational work to do prior to execution.
Goal alignment. Account and marketing teams could brainstorm and ultimately align around a "laddered" set of goals. The teams started with high-level business goals, and worked their way to joint sales and marketing goals. These goals will provide a guidepost for every key decision moving forward.
Preliminary plans. High-level plans were developed with tactics and owners identified. The ambitious objective for the day: Each cross-functional initiative team was to leave the room with the beginning of an action plan that could be further developed.
The attendance and active participation of the AMs and TAMs for all 15 accounts for was a testament to the commitment of the company to adopting a named-account ABM approach. But the one-day workshop was only one step in this client's journey. This client has the opportunity to access research, tools and inquiry services that can help the pilot get off the ground quickly and effectively, and keep the pilot on track over time.
Are you considering an account-based marketing approach and want to learn what ABM is all about? View our webcast "Account-Based Marketing: What It Takes to Get Started."
Categories