The Revenue Stream: Turning the Sales Pipeline on Its Side
The lower portion of the SiriusDecisions Demand Waterfall® holds incredible impact and value
How many times have you been asked by marketing for insight into how the leads they have contributed are progressing?
Our research continues to show that marketing generated leads make up only 30 percent of the leads needed
Waterfalls are just as powerful as they are beautiful. The SiriusDecisions Demand Waterfall® is no different – it's a powerful tool for tracking and trending all demand generated within a B2B organization. We don't often hear about the flow of the water at the bottom of a natural waterfall, but that's valuable, too. Similarly, even though it's sometimes overlooked, the lower portion of the Demand Waterfall holds incredible impact and value.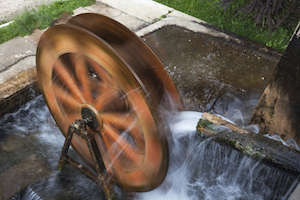 From May 24 to 27, 2016, we will be holding our annual Summit in Nashville, TN. This event provides B2B sales, marketing and product leaders an opportunity to be in one place with their peers and discover the newest innovative content from SiriusDecisions analysts. Terry Flaherty, Bruce Brien and I will be presenting The Revenue Stream: Completing the Demand Waterfall®. This presentation will focus on the often disregarded portion of demand – sales generated leads (SGLs) – and provide new intelligence on how all demand flows through the sales pipeline.
As a sales leader or sales operations leader, how many times have you been asked by marketing for insight into how the leads they have contributed are progressing as opportunities? Can you answer that question? If so, can you also provide analysis that identifies if those leads are flowing at the rate necessary to reach expectations for conversion to closed business? Our research continues to show that marketing generated leads make up only 30 percent of the leads needed, so what about the other 70 percent? How well is your sales organization creating demand? Can you track prospecting activities? Is there a common set of lead definitions to which all sales roles align? Can sales generated demand be measured? When a best practice prospecting process exists, sales organizations can eliminate waste from the sales pipeline and improve conversion rates.
Please join Terry, Bruce and me as we present the data from our primary research on the performance of sales generated demand and introduce a new way of tracking and trending opportunities through the revenue stream (aka the sales pipeline) – you can watch a brief preview below. After this presentation, you'll bring back new benchmark data to your Demand Waterfall and gain the ability to innovate how you track revenue – and you can turn your sales organization into a demand creation powerhouse. We look forward to helping you harness the power of the revenue stream!
Categories