The Six Keys to a Healthy and Balanced Influencer Strategy
Many influencer relations strategies are stuck in a rut – relying on the same influencers and tired tactics, year after year
Other influencer programs are in a constant state of flux, driven by impatient internal stakeholders who easily lose sight of long term goals
Influencer relations teams that take a structured and inclusive approach are better able to build internal support and maintain a balance between long-term.commitment and flexibility
Many influencer relations professionals are supremely confident in their strategies. After all, they've been practitioners of PR or AR for years, they know the influencer landscape well, they've built relationships with the leaders in the space, and they've gained the trust of most (if not all) internal stakeholders. But even for those with the strength of these convictions, there are moments to stop and ask a few questions:
What's missing from our influencer strategy? What could we do better? Is this program providing meaningful results?
These kinds of questions are not a sign of weakness, but the mark of a true influencer relations professional. Strategies change, markets change, influencers change, tools change – influencer strategies that are stuck in in the past will not help the organization capitalize on emerging trends, new voices or big ideas.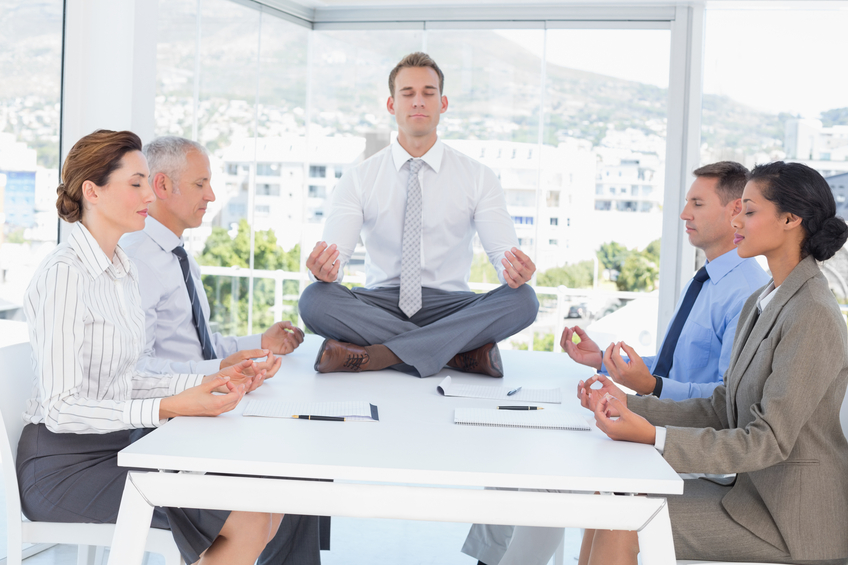 On the other hand, organizations should temper this need to regularly re-evaluate with the understanding that influencer relations is a long game. The goal is to shape perceptions and build relationships, and a willy-nilly influencer strategy that is constantly upended by impatient executives is the worst-case scenario. In organizations where backseat driving by internal subject-matter experts and executives has become the norm, influencer relations leaders often are rightly hesitant to open up their strategy for internal review – knowing that the work of months and months may be scuttled by the "idea of the day."
The key to creating a balanced, stable and effective influencer strategy is to have a structure and cadence that ensures the right mix of organizational participation, role clarity and a willingness to adjust course. Does your influencer strategy have these six keys to balance and stability?
An annual brainstorm. Many influencer programs are little more than a lather-rinse-repeat process that never changes. Programs that achieve outstanding results have a way of injecting creativity and fresh thinking. An annual planning session for influencer strategy should include representatives from marketing, product and sales teams – as well as agencies. Start with a wide-open brainstorm on new ideas, trends and influencers, and look for ways to include as many of the seven types of influencers found in the SiriusDecisions Influencer Framework. This is where breakthrough ideas begin.
Audience mapping. Once you've opened the spigot of creativity, it's time to channel your ideas into an audience-centric approach. Map influencers to audience segments using the SiriusDecisions Audience Framework Identify the most relevant influencers for your personas, and ensure that influencers are reflected in every stage of the buyer's journey in your content strategy. When created with broad internal support, the plan has a much better chance of surviving in the long term.
Prioritization. Many organizations create influencer plans that look great on paper, but lack the budget, expertise or credibility in their market to be successful. High-performing influencer relations teams prioritize influencers based on a mix of internal and external factors. The goal is to create a realistic influencer plan that is built on internal support and an understanding of what is required to achieve success.
Influencer profile database. Influencer relations should maintain a database of influencer profiles, with details of each individual's preferences and characteristics, as well as the organization's interaction history. Influencer relations also should be the control point for the organization's outreach to influencers, ensuring that influencers are receiving rational messages and not being annoyed by inappropriate requests.
Engagement planning. Do you have a structured approach to influencer engagement that's been socialized throughout the organization? Having a common language to describe the phases of influencer engagement and agreed-upon milestones for each phase can help to drive greater unity around the plan as it unfolds. Having a structured engagement approach can also help in the effort to more effectively integrate influencers into marketing campaigns. The SiriusDecisions Influencer Planning Template is helpful in this respect.
Measurement. What does success look like? When is it time to move on? Having an agreed-upon measurement plan in place from the get-go fosters organizational unity for the long haul. Use the SiriusDecisions Metrics Spectrum as a basis for categorizing metrics and tracking progress toward business goals over time. Continually assess your results and monitor conversations in social media to glean insights on what is working and what is not.
Following these steps can put you on the path toward true influencer enlightenment (and you'll probably find that you won't be having as many internal battles). If you need help in building a long-term influencer strategy, connect with us to learn more about our Strategic Communications Management service. We look forward to helping you build a balanced plan.
Categories