To Localize or Not to Localize: That Is the Question
Balancing the business benefit of localization and the investment required is an age-old conundrum solved by using a disciplined criterion-based scoring system
Evaluate elements from two groupings – market factors and company factors – to prioritize monetary and resource investment across applicable markets
Individuals in certain countries and industries are more willing than others to communicate in English
To drive profitable business in each of their local markets, B2B organizations are forced to decide what level of mandatory and desired localization to carry out for content and solutions. An in-country field marketer will fight for the resources needed to offer a fully localized experience to local buyers and customers. Meanwhile, a company's corporate team focuses on the search for multi-market efficiencies of scale and looks for a business cost/benefit analysis for all localization efforts across the company. This ongoing "to localize or not to localize" conundrum never seems to get any easier.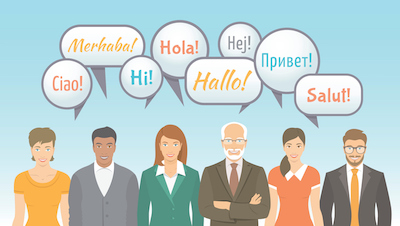 We at SiriusDecisions believe that localization investment should be justified using a disciplined approach based on scoring – by market, against relevant criteria and measured against an agreed threshold. Armed with this information, companies can prioritize monetary and resource investment across the range of applicable markets to reach an optimum localization tiering plan. This plan can be used to justify ongoing investment in localization efforts or contribute to a new market entry analysis.
Individual elements are placed into two groups: "market factors" and "company factors."
Market Factors
These are market-driven groupings of elements that greatly influence localization requirements but are not directly within the control of an organization.
Opportunity elements. Under this heading, organizations must judge and agree on the expected size of revenue opportunity per market (e.g. over a two-year period), including the influence of local market trends on the probability of reaching the target. In addition, evaluate the impact that a significant local competitor in a specific market will have on brand and revenue success.
Solution fit. Rate the current state and future complexity and cost of localizing solutions and services. Understand and score the likely local buyer acceptance of non-localized products. In addition, determine the localization effort required to meet minimum product compliance standards and the impact of potential new local regulations.
Cultural norms. While many people can understand and speak English, many prefer not to. Moreover, individuals can more readily grasp complex issues in their native tongue. It is thus important to factor in the degree to which a given market is likely to accept communication in English. Generally, individuals in certain countries are more willing to communicate in English (Sweden and the Netherlands are often cited). This acceptance, however, is also influenced by the industry or sub-sector that an organization operates in. Determine how much existing content is available in a local language from local competitors or sources that may reduce the likelihood that prospects will engage with your material. Consider the organization's desired brand image and the influence that a poor, unstructured library, or a lack of localized material, will have.
Company Factors
These are internally focused groups of elements that relate to the expectations of sales or channel partners and require an organization to evaluate its internal localization procedures.
Sales readiness. Consider the current value of a market and the potential consequences of a change in localization investment. Engage with the sales team to judge its level of localization requirement. Evaluate reps' readiness to use English material. Differentiate the needs of direct and channel sales to understand what types of content need to be localized.
Marketing readiness. Evaluate the maturity of current localization processes. Determine the effort (resource/cost) required for an additional language/market mix. To provide a view of the total cost of localization, evaluate the average longevity, volume, frequency and cost of maintaining content production and provision.
We are busy turning this approach into a usable framework and tool that will enable our clients to bring structure to their localization decisionmaking. We would be pleased to hear about your own struggles and solutions to this problem. For further discussion, please contact me at julian.archer@siriusdecisions.com.
Categories