Using TRED to Optimize Your Broker/Consultant Programs
A "frenemy" is generally considered someone who, depending on the circumstances, may be considered an enemy or a friend. Oftentimes, payers have this type of relationship with the brokers, agents and consultants who work with mutual clients. As the client's trusted advisor, a good agent provides unbiased advice to help the clients reach its benefit plan goals. At times, however, the agent's motives may be at odds with those of the health insurer, health plan or pharmacy benefits manager.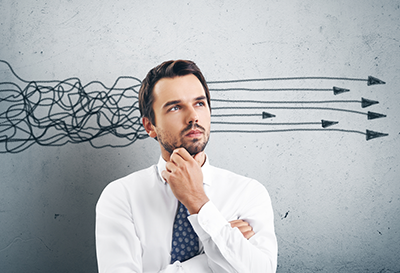 Payers can engage with brokers and consultants in many ways throughout the client lifecycle. A solid, consistent engagement program can help consultants both understand the payer's value proposition more thoroughly and advise clients more appropriately. At the same time, it behooves marketers at the payer to consider ways that broker/consultant programs and communication streams can keep these "frenemies" engaged in mutually beneficial ways.
In this context, it may be helpful to examine and implement certain aspects from the SiriusDecisions TRED Model, which helps organizations develop programs with client intermediaries, relying on the basic principles of technology, recruitment, enablement and demand generation. Although the specifics of the program must be customized based on the needs of the payer, the broker/consultant and the clients, the following ideas demonstrate how the components of the TRED model can be the linchpin for optimizing broker and consultant engagement.
Technology. Are you leveraging technology to provide an easy way for brokers and consultants to interact with your organization? Do you have simple tools, such as a standard email box that is monitored regularly? Do you have a Web portal that is used as a home base for all important news, updates and events? Do you leverage systems for online training or to help execute marketing campaigns?
Recruitment. When necessary, do you have processes in place that ease the burden of broker appointment with your organization? How is documentation submitted and approved? Are broker agreements sent and updated on a regular basis?
Enablement. Do you provide training opportunities, sales materials and education to your partners? A key factor for many consultants is understanding how your responses on an RFP can be evaluated on an apples-to-apples basis with other payers. Can you provide them with tools to help them better understand your responses (and, at the same time, underscore your key value propositions)?
Demand creation. Many brokers and agents will engage with tools that can help them grow their own businesses. Can you provide turnkey campaigns to help them locate and nurture new client opportunities?
It's essential to note that these strategies are not without risk – the marketer should always consider the possibility that the broker/consultant may use the tools provided to advise the client in a different direction. However, providing tools that showcase the superiority of your value proposition to agents can be a key component of your strategy to keep your frenemies close.
Categories