Web Site Personalization: Just for You
Web site personalization tools allow for the delivery of tailored content based on the audience, visitor behavior and/or intent
Web site personalization helps target unknown or known buyers through various sets of business rules
These tools also can use predictive analytics to make content or product recommendations
As a working mother of two small kids, I barely have time to run to the grocery store, let alone go shopping for new clothes. So when I receive an email from my favorite clothing store saying "[my] perfect pieces are only a click away" and that their stylists "have curated new pieces they know [I] will love," I am always anxious to open it. A recommendation of choice pieces on the basis of my previous purchases captures my attention, and I look forward to seeing these items that were selected just for me.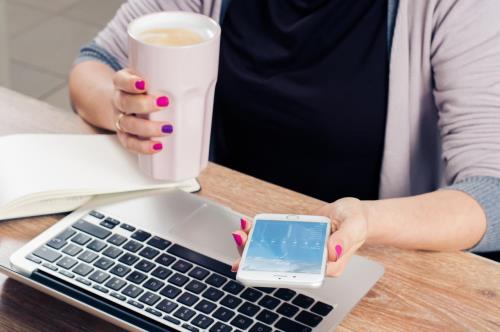 While this email example comes from a B2C company, Web site personalization tools can also help B2B organizations engage prospects and customers. All Web site personalization tools allow for the delivery of Web content (e.g. text, images, banners) that is personalized based on the audience, visitor data, and behavior or intent. Here are some of the key benefits for B2B companies of these tools:
Utilizing data to personalize. Web site personalization tools help target both known and unknown visitors on your Web site. Unknown visitors can be identified through various sets of business rules (e.g. reverse IP lookup, referring source) and dynamically served personalized content elements, banner ads or precise images based on factors such as organization size, industry and location. Targeting known visitors on your Web site helps align messaging and calls to action for each individual visitor. For example, content can be customized for known visitors according to the buying stage the prospect is in or total account revenue (e.g. accounts greater than $500,000).
Utilizing behavior to personalize. Web site personalization tools can also serve content based on Web activity behavior and intent (e.g. where a visitor has clicked, what assets he or she has interacted with, how far down a page he or she has read). Marketing teams can use this knowledge of what content is most effective and how the audience is engaging to design more targeted campaigns. They can also use analytics to make content, product or next-best offer recommendations that are based on Web activity and behavior.
Engaging prospects in a personalized marketing campaign or displaying the right content for the right audience can empower your buyer, giving him or her a Web experience that will go above and beyond that of your competitors. I'm running out to buy those perfect pieces of clothing right now!
Categories