What Classic Diners and Sales Onboarding Have in Common
Familiarity and a consistent experience put people at ease and provide clarity
New hire onboarding offers opportunities instill the values of professionalism, consistency and high performance in sales teams
To address building a consistent onboarding experience, we developed the SiriusDecisions Sales Onboarding Execution Framework
A few weeks ago, I read a New York Times article about the disappearance of the quintessential family diner in New York City. I happen to be a big fan of diners – I make a habit of joining close friends for breakfast in my neighborhood nearly every Friday morning. The article got me thinking about what I love about the diner experience – drinking bottomless cups of coffee; watching short-order cooks work their magic at the grill from the counter seats; ordering "the usual"; seeing familiar faces sauntering in each day; and eating consistent, affordable good food. Seeking out a good diner to recapture that experience is never far from my mind when I'm on the road – from the Red Flame or the Metro in New York City to Waffle House along the Florida Panhandle.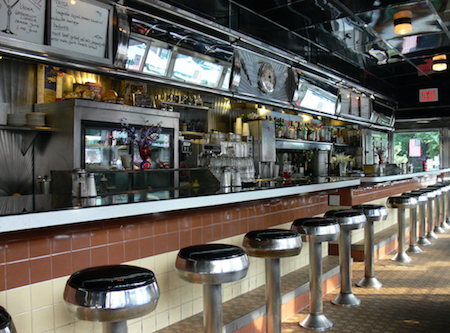 In my experience as a sales enablement leader, I've learned that those qualities that keep me going back to diners are also a really important part of an effective sales onboarding program (you didn't think I'd talk about diners forever, did you?). Familiarity and a consistent experience put people at ease and provide clarity. Beyond the hiring process, new hire onboarding offers one of the earliest opportunities for B2B organizations to instill the values of professionalism, consistency and high performance in their sales teams. If onboarding feels patched together and haphazard, new sales reps will notice – and judge the organization accordingly.
To address the issue of building a consistent, end-to-end onboarding experience, we developed the SiriusDecisions Sales Onboarding Execution Framework. The framework incorporates familiar instructional design elements with our own research around sales competencies and other onboarding best practices learned from high-growth B2B organizations. It consists of four sequential phases – define, design, develop and deploy – that guide sales enablement leaders through defining and scoping program requirements and role competencies, designing a learning structure, developing learning opportunities, and finally rolling out the onboarding program.
B2B organizations can leverage the SiriusDecisions Sales Onboarding Execution Framework in every step of their onboarding development journey. Utilizing the activities and deliverables in each phase, sales enablement teams can deliver a consistent high-quality experience for their new sales hires. The framework allows organizations to translate the competencies that must be developed into clear learning outcomes that can be tied to specific units of learning. As a result, new reps should understand the direct impact of onboarding on their job role.
While I can't guarantee that this framework will match the wonders of a bottomless cup of coffee and a classic homestyle breakfast, I can assure you that new sales hires will appreciate a consistent, thorough onboarding experience that develops their talents and prepares them for the challenging role of a modern B2B seller – and sales enablement leaders will appreciate the quicker time to competency for new hires.
Categories