What's the Cost of a Bad Sales Hire?
Hiring a great sales rep is like buying the perfect mattress: Identifying the right one requires navigating through a lot of options and decisionmaking. Making a commitment never comes without a tinge of hesitation – what if that other choice would turn out to be better? Both sales reps and mattresses are expected to deliver a high-quality experience, are quite expensive and represent a long-term investment. And once we acquire them, we wish for nothing more than their success and are loath to consider whether we made the right decision.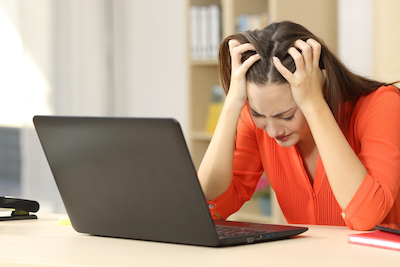 The cost of choosing the wrong mattress can be many sleepless nights – which can also, in fact, be the cost of making a bad sales hire. Let's look at the tasks requiring a time investment when hiring just one B2B sales professional:
Develop, obtain approval on and post a job requisition to fill an open sales position.
Attract candidates, interview them, vet them and make an offer to the best one.
Attract candidates, interview them, vet them and make an offer to the second (or third, or fourth, etc.) best candidate when the first candidate declines the offer. U.S. professional unemployment is at a historic low, and SiriusDecisions research shows that only 3 percent of top-performing reps are actively looking for new positions.
This doesn't even include the temporal no-man's-land between the candidate's acceptance of the offer and his or her start date. Start doing the math on the price of all this: the human capital, the technology to support large-scale sales talent acquisition, and, of course, the biggest expense of all: the dreaded opportunity cost of the uncovered or undercovered territory.
Then think about the angst, lost revenue and pure frustration that afflicts sales leaders when all of this effort must be repeated because some percentage of new sales hires just didn't work out.
So, have you ever calculated the cost of a bad hire to your organization? Or, for that matter, the cost of a GOOD hire? Considering that all the time and money resources described above still need to be invested when a strong performer leaves, what are you doing to reduce sales turnover so that you can minimize these expenses and sleepless nights?
Fortunately, we can provide some guidance on answering these questions. Join Nancy Maluso and me at the SiriusDecisions Sales Leadership Exchange on February 22–24 in beautiful Scottsdale, Arizona, where we'll present "The Economics of Sales Talent: Recruiting and Retaining for Faster Growth." We're going to throw a lot of numbers at you, but all in the name of intelligent growth.
And I hear the mattresses at the Fairmont Princess are to die for.
Categories