Why No One's Reading Your Email Newsletter
Bombarded by an endless stream of messages every day, decisionmakers at B2B companies often see a vendor's email newsletter as useless inbox clutter and immediately delete the message without reading it. Are newsletters a lost cause?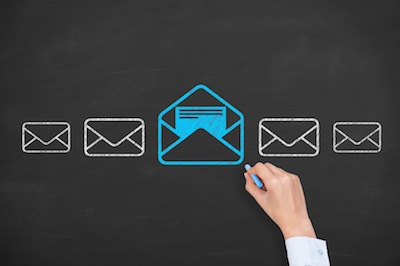 I spoke with Matt Senatore, a research director for SiriusDecisions' Account-Based Marketing practice, on current best practices and common pitfalls for this tactic. The key point that emerged from our discussion: Although overall spending on email marketing has decreased in recent years, newsletters still serve a variety of valuable purposes and can help influence purchase decisions if properly crafted.
"We're seeing a trend of less reliance – and spending – on newsletters and email in general for outbound net new demand creation," Matt said. "However, newsletters provide good opportunity to stay engaged and continue the dialogue with prospects already in the database that are being nurtured – and also with existing customers."
The first step to continuing that dialogue is getting the recipient to open that newsletter message and engage with it. Here are some of the most common mistakes that land B2B email newsletters in the trash:
Boring content. "You need to have an authentic voice that breaks through the clutter – that is critical," Matt said. To grab readers' attention with the subject line or top-level content, frame a thought as an interactive question (e.g. "What Do You Think of…"), mention a timely industry event or hot topic, or promise bite-sized servings of useful information (e.g. "Three Tips to…"). Images, statistics and infographics can liven up the body of the message. You should also include clear calls to action and integrate keywords in short snippets that link to landing pages on the Web site.
Blatant sales pitches. At all points in the customer lifecycle, newsletter content must strike a balance between encouraging interest in the organization's offerings and not appearing to be an aggressive advertisement. Customers who have recently purchased the offering may be especially turned off by pushy messaging. Instead, offer tips on how to get up to speed and best utilize the new solution. As the customer nears a potential point of repurchase or additional buying, email newsletters can highlight how the organization can support their needs and continue to maximize their benefits from the offering.
One-size-fits-all messages. Build newsletter content to accommodate recipients' customer lifecycle stages, personas, and stated preferences and interests. Best practice companies provide recipients with an easy-to-use portal for modifying their newsletter preferences and settings (e.g. frequency, types of content). Profile data can be linked to the contact's record in the sales force automation system and seamlessly cross-populated and updated. Organizations also must keep in mind the devices on which their recipients most often read the newsletter, optimizing content and presentation for each platform.
Untested or static strategy. Identifying optimal email subject lines using basic A/B testing is fairly common practice. But delivery times, message layout, color schemes, subtle phrasing changes and a multitude of other variables can – and should – be measured, refined and measured again. Organizations can also use heat maps to display relative click rates for text in different regions of the message.
Categories