Willy Wonka and the Sales Enablement Challenge: "So Much Time and So Little to Do"
Successful sales enablement professionals have learned the art of leveraging Other People's Money
At the heart of most sales enablement charters is a sales onboarding program to support the growth goals of the organization
SiriusConsulting™ has also developed a Sales Onboarding Assessment project to conduct a gap analysis of programs against the model
Despite widespread acknowledgement of the importance and impact of sales enablement, onboarding and continuous learning programs, most companies continue to throttle back investment in this area. Annual revenue plans are built around assumptions on sales performance against quota, hiring and ramp plans for new reps, attrition rate for new hires and turnover of experienced staff. The impact of inadequate training, longer-than-average ramp times and higher-than-expected attrition puts pressure on the top performers to overachieve. This can lead to morale problems and undesirable churn in the highest contributing layer of the team. The cumulative effect of mediocrity and underinvestment in enabling the sales organization negatively impacts forecasting, win/loss ratios, discounting and the ability to meet revenue and margin goals for a given year.
Successful sales enablement professionals have learned the art of leveraging Other People's Money (OPM) to meet even the basic requirements of onboarding and training programs.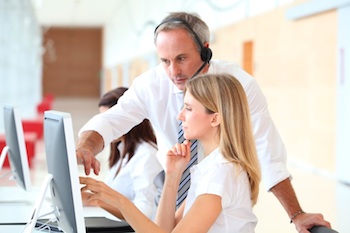 These maestros conduct the orchestra of product and solutions marketing, HR, IT, training and education, legal, finance and operations to design, develop, deliver and maintain the critical content for their programs. Many of those in the "supply chain" are strapped for resources themselves and have conflicting priorities. Sales enablement teams strive to make it as easy as possible for these content providers, facilitators and subject matter experts to provide their support using predefined tools, templates and frameworks designed to streamline the development and delivery of the required materials.
At the heart of most sales enablement charters is a sales onboarding program to support the growth goals of the organization. Coordinating the design, development, and delivery of this training is often a massive undertaking. Our Sales Enablement Strategies Advisory team has developed the SiriusDecisions Effectiveness and Efficiency Onboarding Model and related materials defining a best practice approach to onboarding new sales resources. Most companies struggle with where to begin tackling the onboarding challenge, and this body of research provides rigorous guidance on the journey. SiriusConsulting™ has also developed a Sales Onboarding Assessment project to conduct a gap analysis of current programs against the model and provide prioritized recommendations for ongoing improvement.
The likelihood that B2B organizations will ever be in the state Willy Wonka mentions of "so much time and so little to do" is right up there with getting the U.S. Congress…oh, never mind. Let's just say that the impact of best-in-class onboarding and enablement programs on achieving revenue and margin goals for any B2B company is immense. The good news is that these execution challenges can be managed leveraging the best practice models and deep experience of the SiriusDecisions team. Rather than over-assigning quota, rushing new hires through with death-by-PowerPoint "training" and expecting better outcomes, you can, as Willy Wonka put it, "Strike that. Reverse it." And, who knows, you just end up with a Golden Ticket in your hand as well!
Want to learn more about onboarding best practices? Watch this Webcast Replay, Sales Onboarding Programs of the Year, for best-in-class examples of peer organizations' onboarding programs.
Categories