Most Marketers In Asia Pacific Adopt Western Social Platforms With Only Moderate Satisfaction Ratings
B2C marketers in Asia Pacific are increasingly active in social marketing. Forrester expects total social media advertising spending in Asia Pacific to reach $6.7 billion by 2020, up from $2.8 billion in 2015. This represents a nearly tenfold increase over 2010, when social media ad spending in these countries totaled just $681 million.
According to a recent report by Forrester Senior Analyst Clement Teo that benchmarks the social marketing efforts of B2C brands in the region, marketers are using an average of five social platforms, with Facebook being the most adopted platform, followed by Twitter and LinkedIn. All marketers surveyed build and maintain branded profiles on sites like Facebook and LinkedIn, while another 78% currently sponsor or advertise on such sites.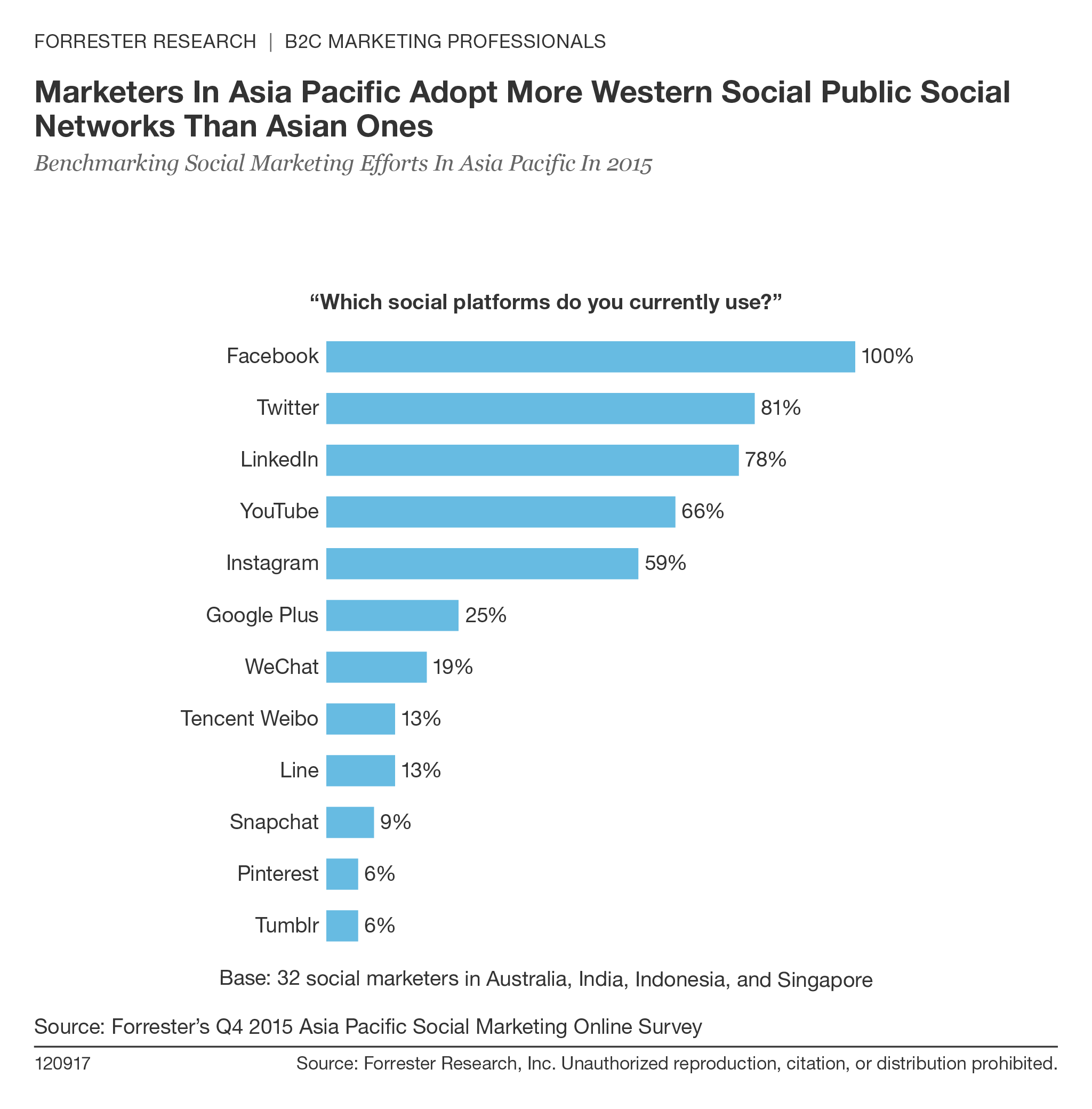 Australia, India, and Singapore's social platform adoption patterns are more similar to those of Western countries where Facebook, Twitter, and LinkedIn are the key platforms, as compared with non-English-speaking markets in the region such as China, Japan, South Korea, and Thailand, where platforms like WeChat, Line, and Kakaotalk are more popular. However, they are less satisfied with the Western platforms than some Asian ones.