The Asia Pacific Public Cloud Market Will Reach $23.8 Billion By 2020
The public cloud services market in Asia Pacific will grow from $7 billion in 2015 to $23.8 billion in 2020, according to a new forecast by Forrester. Application services, or software-as-a-service (SaaS) solutions, will remain the largest category, which is expected to grow from $5.6 billion in 2015 to $15.6 billion in 2020. Over the same period, the market for public cloud platform services, including infrastructure-as-a-service (IaaS) and platform-as-a-service (PaaS), will rise to $6.5 billion, while that for cloud business services will reach $1.7 billion.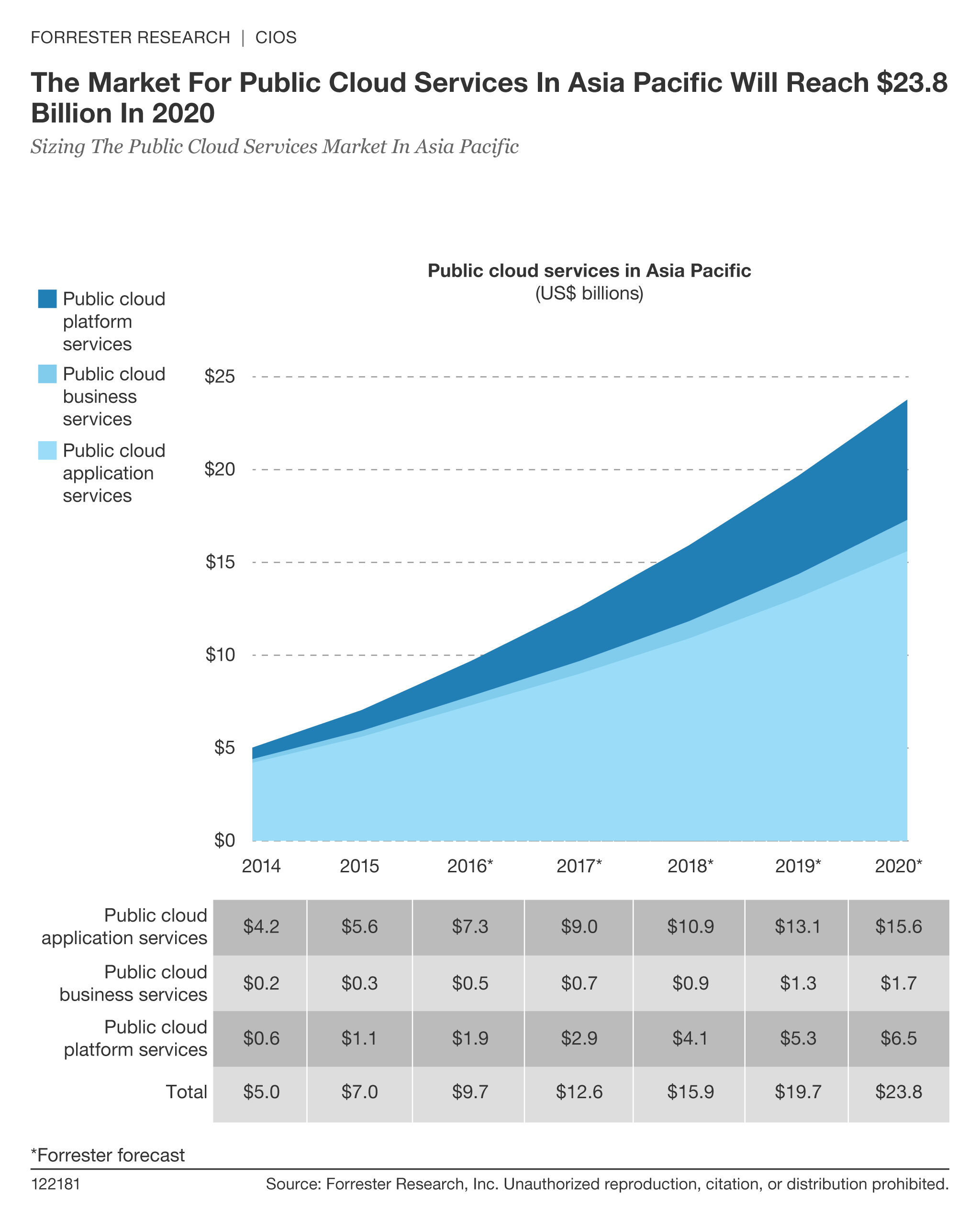 Some 52% of the region's business and technology decision-makers are already making it a high or critical priority to create a public cloud service strategy. As this trend continues, public cloud services will become more pervasive within organizations in Asia Pacific, especially as CIOs seek to execute their business technology agenda — the technology, systems, and processes to win, serve, and retain customers — and to enable digital transformation within their organizations.