Featuring: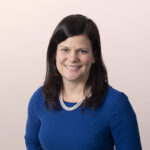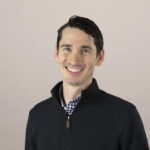 Gina Bhawalker, Principal Analyst and Andrew Hogan, Principal Analyst
Show Notes:
Customers and companies alike benefit from human-centric UX design. This design approach considers how digital touchpoints affect customers' well-being. On this week's What It Means, Principal Analysts Gina Bhawalkar and Andrew Hogan explain how to introduce human-centric design practices at your firm.
Fifteen percent of the global population has a disability, yet most websites aren't accessible. This creates regulatory risk, as Domino's found out the hard way after a recent Supreme Court decision. There's also financial risk. People with disabilities, their families, and friends combined control $1 trillion in annual disposable income.
Meanwhile, many companies weave dark patterns into their digital offerings. Hogan says that dark patterns "[trick] people into doing things they don't want to do and that aren't good for them." Dark patterns risk long-term brand damage in service of a quick boost in short-term revenue. The line between a "white hat" nudge and a "black hat" dark pattern can be difficult to determine, but design organizations can establish frameworks and protocols to flag and eliminate dark patterns.
These problems stem from many places, including flaws in the UX research process. Often, the "users" in UX research represent a narrow cut of a company's total addressable market. Better experiences can be fostered by expanding the types of people included in the design process. While it's not possible to design for everyone, it is possible to build more flexible designs that users can customize.
Some companies are taking the lead on inclusivity and ethical design. Microsoft offers an inclusive-design toolkit available for free. Valuing inclusive and ethical design can encourage talent acquisition and retention, as designers (like all employees) do best when their work is meaningful and matches their values. More effective design boils down to empathy, diversity, and ethics.
Gina and Andrew will be on stage at CX San Francisco on October 17–18 to discuss human-centric UX design in depth.