2017 Demand Management Resolutions: Resolve to Evolve
In 2017 adopt the mantra "resolve to evolve" for your demand management
processes
Reconnect with your waterfall personality to inform and diagnose issues within
the lead management process
Assessing the current state and establishing baselines is a required starting point
'Tis the season for reflection, planning and – of course – the dreaded resolution. Like most of us, I've made resolutions over the years with varying degrees of success. However, I'm entering 2017 with a more realistic outlook and an evolved set of expectations. Recently I recommitted to regular yoga practice, and my personal resolution is to maintain this commitment to myself and continue to grow and strengthen my yoga skills.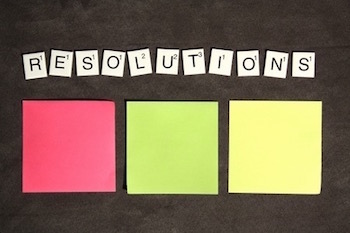 When it comes to demand creation resolutions – specifically processes related to demand management – I challenge you to adopt the mantra "resolve to evolve." Evolution can be as simple as a recommitment to progress. I work with clients daily who are focused on their demand management processes, and I'd like to offer three suggestions for your 2017 demand management resolutions:
Reconnect with your Demand Waterfall® personality. One of the top initiatives for many of our clients is understanding and improving the performance of their Demand Waterfall. Demand Waterfall performance patterns can help identify key issues that require attention. These performance patterns – referred to as "waterfall personalities" – may be used to inform and diagnose problems within the lead management process. For example, personality ratings may be applied to each conversion point. Each rating is determined by comparing the performance against benchmark results, producing an above average (A) or a below average (B) rating. Ratings are then combined across the primary conversion points, resulting in a pattern (e.g. ABAA). An ABAA pattern indicates underperformance in the conversion of AQL to TQL – so the organization can explore and identify what's causing the problem and launch improvement initiatives. In 2017, I invite you to get acquainted (or reconnect) with your "waterfall personality" – a great way to identify opportunities for evolving your sales and marketing performance.
Predict your own success. In our Demand Creation: Planning Assumptions 2017 report, we identified the expansion of predictive lead scoring across the Demand Waterfall as a key priority. Additionally, 74 percent of attendees polled at SiriusDecisions' recent Technology Exchange in Austin believe that predictive analytics is the disruptive technology expected to have the biggest impact on their team in the future. Whether you've already adopted predictive analytics or you're assessing your options, defining the problem(s) you need to solve (e.g. too few leads, too many leads, conversion issues) is the starting point. As you build your predictive intelligence, you must consider where predictive applications can be introduced in your organization to improve decisionmaking. If you've resolved to understand and evaluate predictive analytics, schedule some time with our analysts. We recently released our Predictive Application Evaluation Framework, which can support this resolution.
Establish a baseline. For many of our clients – new and existing – the annual benchmark process is critical. By conducting a Demand Creation Strategies benchmark, you can establish a baseline for budgets, Demand Waterfall performance and investment allocations (e.g. people, programs, tools and services) and compare the data to a relevant peer set. The benchmark may be used to support a variety of initiatives to drive better investment decisions, establish reasonable goals and build a business case for funding, as well as track year-over-year changes. As with any resolution, assessing the current state and establishing baselines is a required starting point for measuring evolution.
As you consider your New Year's resolutions for 2017, both personal and professional, consider the mantra "resolve to evolve." Whether it's recommitting to improving your health or reconnecting with your Demand Waterfall personality, assess carefully how you plan to prioritize your efforts and their expected impact. Happy New Year!
For more on this topic and related content, join us at the 2017 SiriusDecisions Summit, where I'll be presenting on lead scoring. Learn more about the event here.
Categories