A Faster Pace of Innovation Demands More Agile Ways to Bring Products to Market
Hundreds of B2B organizations have adopted the SiriusDecisions Product Marketing and Management (PMM) Model as the gold standard for commercializing offerings and bringing them to market
With external forces causing rapid changes in buyer needs, the importance of a repeatable yet flexible commercialization process has never been greater
The newest iteration of the PMM Model adds value for marketing, product, customer success, and sales leaders by helping stakeholders remain strategic, aligned, and agile when bringing product initiatives to fruition
The SiriusDecisions Product Marketing and Management (PMM) Model has been the industry-leading framework helping portfolio marketers and product managers commercialize offerings and bring them to market since 2010. Since its inception, hundreds of organizations of all sizes and across multiple industries have adopted and adapted the PMM Model to standardize and streamline their process for delivering products, enhancements, solutions, and services to the market. The PMM Model has helped clients establish role clarity across activities, create alignment across functions, speed time to market, improve decision-making, and increase revenue.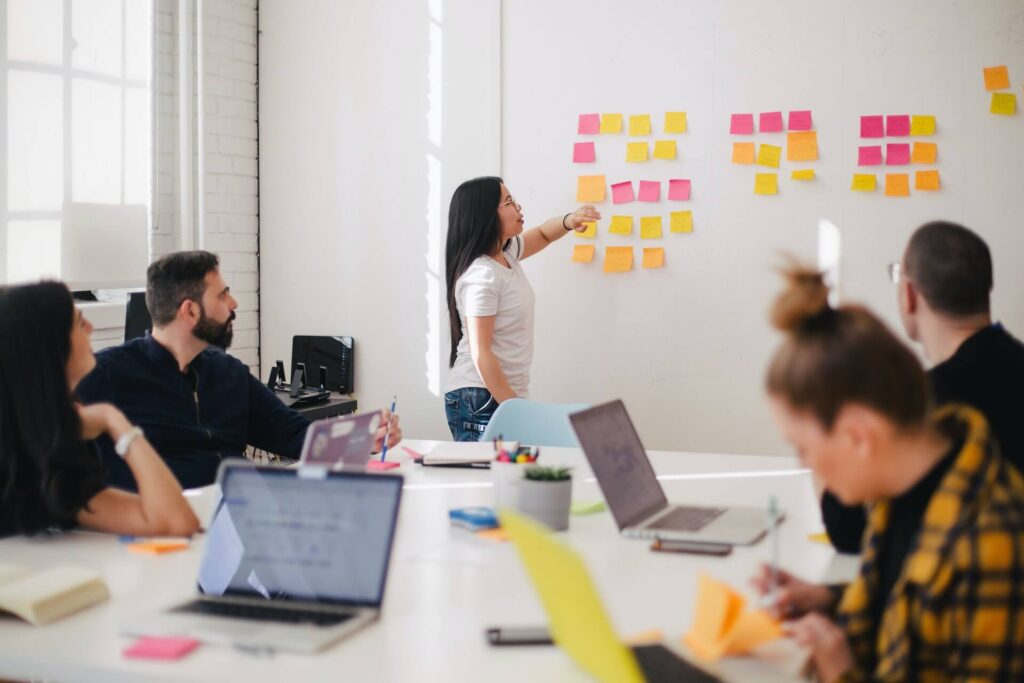 We have now launched version four of the PMM Model. Informed by our work with CMOs, chief product officers, and portfolio marketing leaders, we've updated the model to bring even greater value to our clients. The new PMM model is for the 2020s: it's more iterative, agile, customer centric, collaborative, and interactive. Below are the key enhancements many B2B leaders are already taking advantage of:
New emphasis on opportunity assessment for strategic investments. Although beefing up current portfolios and enhancing existing solutions is almost always a given, the new PMM Model allows for more exploration of new opportunities. Market and competitive analyses and customer input all provide valuable information that can point to smaller or near-term opportunities as well as larger moves that create new revenue streams and expand the organization's footprint.
Iterative activities and deliverables for greater agility. With the move to agile development, more and more organizations are finding the need to take a more versatile approach to developing go-to-market strategies and product definitions. The new PMM Model takes a more iterative approach to defining the opportunity and defining the solution. This allows leaders and teams to pivot with new information before making large investment decisions.
Decision points at each stage of the process for stronger alignment and adaptability. In the agile methodology, reviews are conducted at the end of each sprint, allowing cross-functional teams to review progress and determine the best course of action. Similarly, the new PMM Model has added decision points at the end of each stage of the overall process. A final deliverable for each decision point collates the work done to date, enabling teams to review progress, assess changes in customer needs, and decide how best to move forward.
Increased focus on obtaining customer insight, input and feedback to better meet needs. The PMM Model has always focused on being audience-centric, but this new version includes more activities to gain customer inputs to ensure that new innovations or enhancements will be on point in solving their problems. We have also added a lane for a customer success team with related responsibilities for gaining customer insights and feedback throughout the product commercialization and lifecycle process.
Portfolio balancing and growth planning for optimized investments. Organizations may already have a strong go-to-market or commercialization process. However, we see many that lack the discipline in optimizing their portfolio to drive the most effective and efficient growth. Once a product, solution or service is in-market for a period of time, ongoing efforts to identify new growth opportunities should be conducted and portfolios should be assessed for relevancy, overlap, and growth potential.
Interactive access to templates and research to jump-start improvements. Clients can now enjoy a new portal interface with the new version of the PMM Model, with easy access to models, frameworks, and templates. Simply log into the portal, find the interactive PMM Model, and click on the activity or deliverable to see the most relevant piece of research to get started. Improving the go-to-market process in your organization is now just a click away.
If your organization would to like to increase its innovation, bring offerings to market faster, and ensure offerings are tied to customer needs, contact us at Forrester to leverage the PMM Model.
Categories