ABM Roundtable – Key Insights
Our recent ABM roundtable focused on the importance of developing effective measurement of ABM contributions
Technology continues to play an increasingly important role in helping organizations achieve ABM scalability
Maintaining sales and marketing alignment remains an ongoing challenge for B2B companies
Of all the various ways SiriusDecisions clients engage with each other, roundtables continue to rank particularly high in value and interaction. These events are more intimate by design, providing a great venue for facilitated discussion, idea sharing and experience exchange among participants.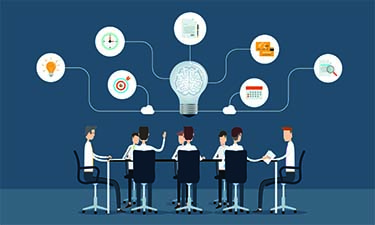 At our most recent ABM roundtable in the greater Boston area, representatives from EMC, Adobe, CSC, Autodesk, ZoomInfo, EnerNOC and BAO got together with SiriusDecisions to talk about key topics in ABM. While we covered a variety of topics, the following takeaways were high on the list for attendees (who ranged from practitioners who were just beginning their ABM journey to those with advanced experience):
Measurement of ABM remains a key topic.

Many of the roundtable attendees reported significant efforts underway to demonstrate the unique contributions of ABM. One participant shared her company's ABM reporting dashboards – clearly one of the most advanced sets of reporting outputs we've seen. This dashboard is helping the company understand where an account-based approach is making a difference (and subsequently generating increased internal support from executives and sales leaders). The SiriusDecisions Aligned Measurement Framework provides a good foundation for dashboard construction by focusing on internal readiness considerations along with activities, outputs and, ultimately, impact of marketing activities.

Technology investments are enabling ABM scale.

The technology landscape for ABM continues to expand and evolve. Most roundtable attendees indicated use of some of the key functionalities we see in ABM: account insight platforms, Web site personalization tools and analytics packages. Another interesting trend we heard about is the use of advocacy marketing platforms to support ABM initiatives. This highlights how companies are looking to leverage technologies with wide-ranging capabilities to help collect and share the required account insights within the organization.

Sales and marketing alignment requires continued effort.

Even the attendees with the most advanced ABM programs note the importance of continued investment in establishing and maintaining a healthy relationship between sales and marketing. While this alignment is important in all areas of B2B, ABM absolutely requires it. Roundtable participants reported the importance of a shared view of account planning as the cornerstone of ABM alignment. Technology plays a role here, too, helping sales and marketing teams have a clear, common view into the activity within the selected accounts.
It's exciting to see so many companies realizing significant impact from their ABM programs. Connecting with peers in similar stages of their ABM journey helps bring to light best practices that you can incorporate into your own program, such as ways to leverage technology to achieve great scalability, how to measure impact, or how to better align sales and marketing. We routinely hold client-hosted roundtables where our clients express interest in relevant topics. If you'd like to learn more about hosting or participating in a roundtable, please reach out to your SiriusDecisions account team.
ABM leaders: Click here for valuable tools and resources that will help you transform your business through Art & Science.
Categories