Annual Sales Planning: Some Assembly Required
Annual sales planning should follow a logical process with participants, objectives, inputs, tasks and deliverables
Skipping a step in the annual sales planning process is a recipe for missing plan objectives
Sales operations should provide analysis that informs the planning process and helps sales leaders allocate resources to achieve corporate goals
I recently had the pleasure of helping my daughter move into a new apartment, followed immediately by a trip to Ikea to purchase bedroom furniture. I'm a big fan of the store and the company, but purchasing your product, loading it in the car and transporting it home is only the start of the process. There is still "some assembly required." After you open the box, visualizing how to get from a collection of seemingly random parts to a finished bed may not be so obvious. As I learned through trial and error, following the prescribed process is the only way to get the desired result.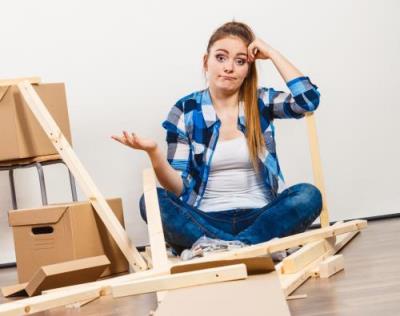 Many companies are now deep into the annual planning cycle. Unfortunately, the process used to develop the annual sales plan is often undocumented or flawed. In the absence of a formalized process, sales and sales operations leaders often pull together planning elements in an ad hoc way. A logical planning process has six stages that define the participants, objectives, inputs, tasks and deliverables used at each stage.
Strategic alignment. This stage is designed to align sales, marketing, product and the overall C-suite on how the corporate objectives translate into the executable sales plan. The deliverable from this stage is agreement on a specific, measurable set of expectations and commitments from sales as well as other functions within the organization that align with sales.
Goal setting. This stage takes the high-level sales goals and breaks them down by channel, geography or market segment as sales leaders begin to establish expectations for sales revenue, budget and P&L from the various components of the sales organization.
Sales strategy. A key part of planning is ensuring that the right resources are in the right roles focused on the right buyers. During the strategy stage, the sales coverage model and sales compensation plans are designed. The output is clear definition of sales roles, responsibilities and rules of engagement for each market segment (e.g. global, strategic, enterprise, small/medium businesses).
Functional plan. You're now ready to translate the sales strategy into a tactical or functional plan. During this stage, accounts are assigned to specific sales reps, territories are designed and quotas are calculated. This stage should also include validation and confirmation by sales managers as well as communication and transition plans when accounts or territories are being reassigned.
Execution. At this point, sales roles, quotas, compensation plans, territory and account assignments have been communicated and changes implemented in the sales force automation platform. Sales operations can now deliver reporting, dashboards and analysis that help sales leaders, sales managers and sales reps monitor, manage and improve performance. Embedding a standard sales management cadence that includes weekly tactical meetings and monthly strategy reviews helps provide the insight needed to ensure that milestones and expectations are being met.
Evolution. Finally, sales leaders and sales operations must be prepared to adjust course as circumstances change. Plans may need modification in response to internal factors (e.g. turnover in the sales organization) or external factors (e.g. economic headwinds, emerging competitors). Sales operations must ensure that quarterly business reviews include reporting of results against plan, as well as analysis of trends, indicators and insights that may require modifying the execution of the plan.
When it comes to assembling Ikea furniture, misplacing a part or skipping a step usually means some disassembly is required as you back up in the process to figure out where things went wrong. The same is true for annual sales planning. Following a disciplined, logical process to develop, communicate and execute the plan is a prerequisite for success.